Where will Peace Corps service lead you?
Peace Corps service can help you launch your career. Whether you are one month post-service or 10 years, there are many benefits, tools, and resources available to returned Volunteers.
Peace Corps service requires a lot from Volunteers, but it also provides many unique benefits. Returned Peace Corps Volunteers (RPCVs) are in high demand by employers because of the technical training and experiences they receive during service. Additionally, once back in the United States, RPCVs have access to career-support services and benefits that offer distinct advantages in a competitive job market.
If you choose to apply to the Peace Corps, one day you may be wrapping up your project assignment with a woman's group in Jamaica or an English class in Mongolia, and you will begin to think about life after service. Your work in one of six Peace Corps sectors – Education, Health, Youth in Development, Agriculture, Community Economic Development, and Environment – may have reinforced or improved your existing skills and probably taught you new skills that will be valuable in your career search.
Applying to jobs can be overwhelming. Fortunately, RPCVs do not enter the job market alone. Instead, many enter with months of preparation, an array of benefits, and a network of thousands of returned Peace Corps Volunteers who came before them.
At the end of your service, you may have questions about leveraging the career benefits of Peace Corps service or marketing and explaining a 27-month, life-changing experience on your resume. Volunteers are not left to figure how do it on their own.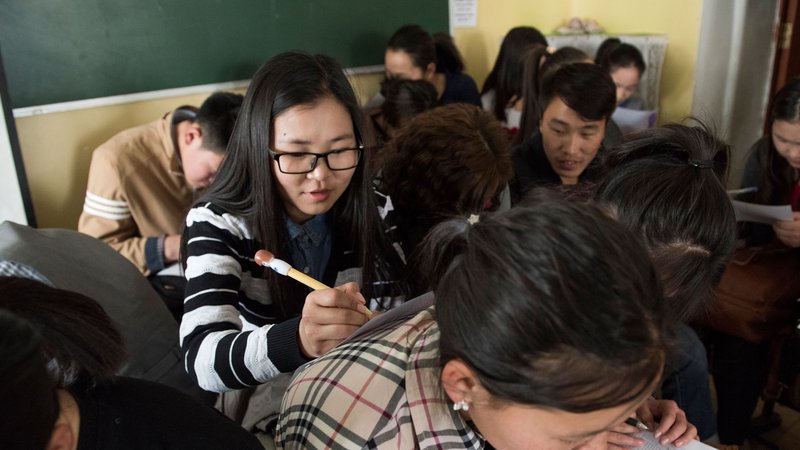 From the Peace Corps to a new career
Three months before the end of service, every Peace Corps Volunteer is required to attend their close-of-service conference. At the conference, Volunteers receive training and resources to help make a successful transition home. Resources include in-depth career development led by Peace Corps staff and guest speakers. In addition to developing skills to successfully market themselves, Volunteers learn how to translate their invaluable experiences and cross-cultural knowledge into resumes that will stand out and attract the attention of hiring managers.
Once home from service, the help doesn't stop. There are a number of resources and benefits to help returned Peace Corps Volunteers be successful in the job market.
Here are some of them:
Interested in working for the government? Non-Competitive Eligibility (NCE) gives RPCVs an advantage in the federal hiring process by allowing federal agencies to bypass the traditional lengthy process and hire eligible returned Peace Corps Volunteers. Here's an example of how to use this special hiring designation.
RPCV Career Link: Many employers want to hire returned Peace Corps volunteers. RPCVs have access to a career link page, where new jobs are added daily from the U.S. and around the world.
RPCV Portal: RPCVs have exclusive access to opportunities for career conferences, job fairs, workshops, and more. Take a look at some past virtual events here.
Upon completing service, returned Peace Corps Volunteers join a community of over 200,000 RPCVs. There are more than 150 local and regional associations for returned Volunteers, as well as the National Peace Corps Association. Returned Peace Corps Volunteers use this network to continue their commitment to service, whether in the communities they return home to, or in their involvement in sustainable grassroots projects abroad.
The Paul D. Coverdell Fellows Program offers financial assistance to RPCVs who complete internships that benefit underserved communities in the U.S. Fellows can earn a master's degree, doctoral degree, or professional certificate from one of over 200 programs at more than 120 university partners across the country. Click here to read about five current fellows.
The Peace Corps is committed to helping you launch your career after service and throughout your working life. Apart from NCE, the benefits never expire.
Peace Corps Volunteers have used their service as a springboard for successful careers in a wide variety of fields and you'll find RPCVs working in every industry from the halls of the United Nations to the farthest reaches of our galaxy.
Where will Peace Corps service lead you?
To start your Peace Corps journey, check out some of our recruitment events to learn more, or start your application now.
---