Diverse perspectives: The Asian American and Pacific Islander Volunteer experience
May is nationally recognized as Asian American and Pacific Islander (AAPI) Month.
At the Peace Corps, we take this time to celebrate and reflect on the contributions Asian Americans and Pacific Islanders have made to their Peace Corps communities, host countries and the world.
Though our 425 currently serving AAPI-identifying Volunteers can face challenges, they also bring experience, creativity and a unique perspective to the work that they do in their host countries. By representing the American people abroad, they are opening dialogues and shifting perspectives around the world about what being an American really means.
In their own words, members of the Peace Corps' AAPI community share how they built relationships, overcame obstacles and continue to thrive as Peace Corps Volunteers.
1. How my experience as a first-generation immigrant shaped me and my Peace Corps service
As an education Volunteer, Alicia Nyein taught English in Moldova. The challenges of integrating into a new host community can be hard for any Volunteer, but Peace Corps service was not the first time Alicia had to learn how to adapt to a new culture. As a small child, she emigrated from Myanmar (formerly Burma) to the United States. "Coming into Moldova was oddly similar to my experience in the United States as a first-generation immigrant; I had to assimilate to a new country, a new educational system and a new language," she says. "As an adult going through those challenges again, I gained a new appreciation for how those experiences shaped me, and that perspective helped me empathize with my Moldovan community more."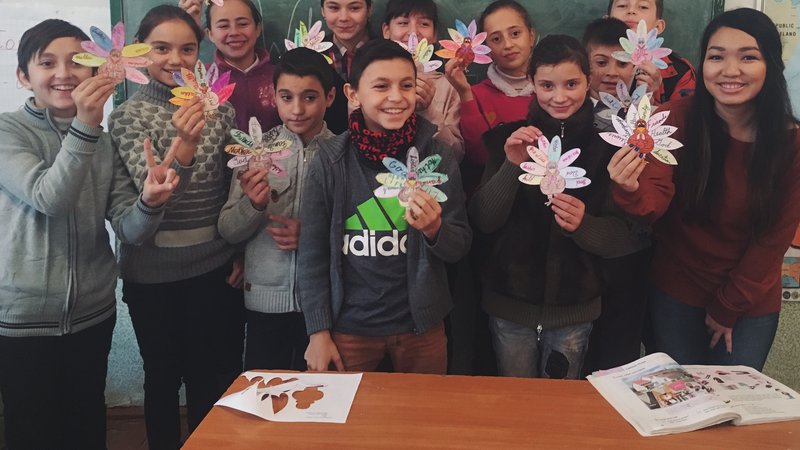 2. Peace Corps Taught My Family and Now I Am a Volunteer
The parents of agriculture Volunteer Mark Rayos left the Philippines to build a better life in the United States. When he told them he was joining the Peace Corps in Tanzania, they were furious. From their perspective, Mark was returning to the very life they worked so hard to escape from. But when Mark's aunt told him about how she and his father were positively impacted by Peace Corps Volunteers when they were growing up in the Philippines, he realized that going abroad could be his chance to understand the world his parents had come from.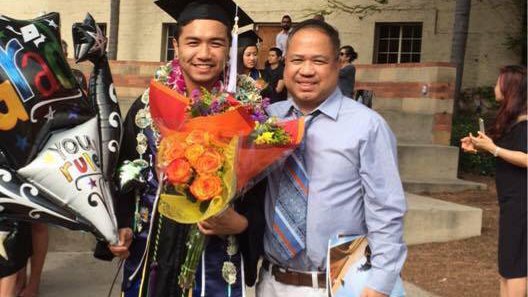 3. How I fell in love with the Peace Corps
Minju Kim moved from Korea to the United States when she was ten years old. When she told her parents that she was thinking about joining the Peace Corps, they seemed less than thrilled. "As most immigrants' children would agree, the American Dream my parents were looking for was for their children to become successful doctors, lawyers and engineers," she says. Minju withdrew her Peace Corps application, but never gave up on her dreams. After earning an MPH at New York University, she decided to finally put her expertise to use. Minju now proudly serves in Albania as a health education Volunteer.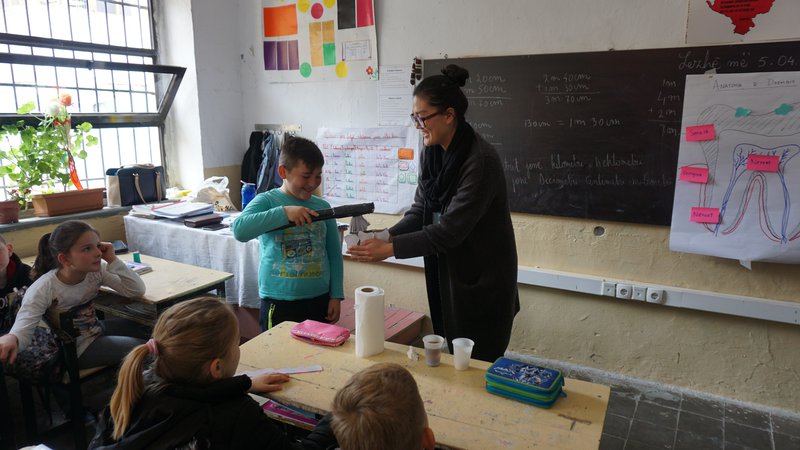 4. Hmong, American, Fiji, and Funerals
Soua is a first generation Southeast-Asian American. Currently she serves in the island nation of Fiji, where she can put her international studies degree from the University of Wisconsin-Madison to good use. While serving, Soua has noticed similarities between her Hmong-American culture and the culture of her iTaukei friends and neighbors in Fiji. Through experiencing integration into her host community, Soua has been able to understand her own background more deeply. In her poignant piece, she reflects on what feminism really means to her, the women she serves, and the women with whom she grew up.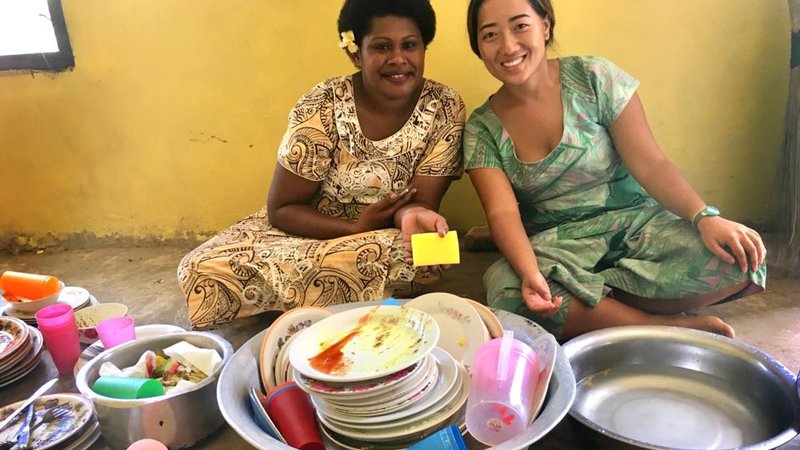 5. Using Korean lessons to share America in Morocco
The second goal of Peace Corps is to share American culture with host country friends, colleagues and neighbors. But what does this mean when you are a multi-cultural American? Youth development Volunteer Young Kwon is the only U.S. citizen in her family, and the most fluent English speaker. But when she traveled to Morocco for her service, she brought her experience as a Korean American with her. For Ramadan, she taught a Korean language and culture class to correct the misconceptions about her identity, to break down stereotypes and to expose her students to a new way of thinking about the world.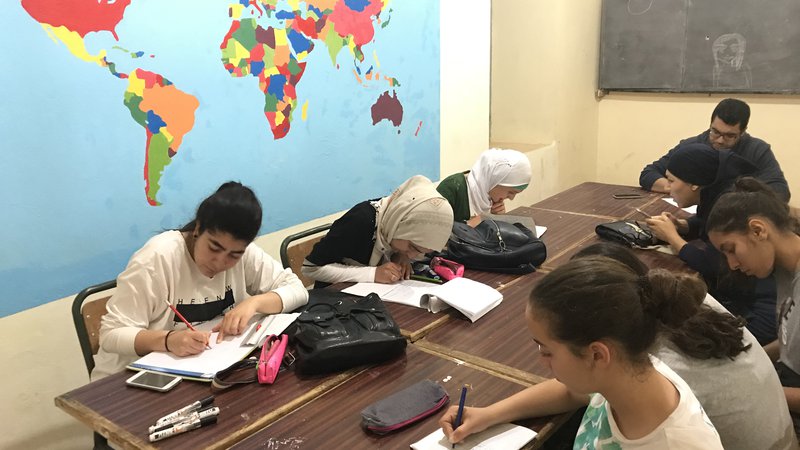 6. Sharing Worlds: A snapshot of the Asian American experience in Georgia
Carrie Kagawa served as a Peace Corps Response Volunteer in Georgia, but before that she also held positions at the Department of Veterans Affairs, Department of Defense, the White House and the U.S. Senate. As an experienced professional, she worked to promote important dialogue in her host country. She also grew close to her colleagues and host family during her service. "[While working] together, my Georgian friends and I shared our backgrounds, motivations and aspirations. I shared my mom's immigration story from Macau to the United States, and my Japanese American family's history in World War II, where my grand-uncle fought in the 442nd Japanese American Regimental Combat Team, amid the U.S. government's internment of Japanese Americans throughout the country," she says. "Likewise, my Georgian friends recounted narratives of physical displacement from their homes, child bride kidnappings and adverse living conditions, such as rolling power blackouts. With intertwining stories of both struggle and joy, we solidified our mutual understanding and strengthened our resolve toward the mission."