How my experience as a first-generation immigrant shaped me and my Peace Corps service
As a first-generation immigrant to the United States, I have experienced the challenges of integrating into a new culture as well as the benefits of community development.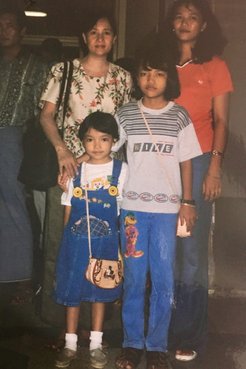 Here in the United States, I received the opportunity to pursue higher education and experience a higher quality of life than what I would have had in my native country. I also learned that there is a lot more work to be accomplished to make a meaningful impact in developing countries. That is why I decided to serve as a Peace Corps Volunteer.
In the 1990s I emigrated from Burma* to the U.S. with my mom and sister. I was six years old. At that time there was a lot of political turmoil in Burma, and many Burmese people sought refuge elsewhere, including my family.
Coming into a completely new culture, language and way of living in California at such a young age was very stressful for me. For the first four or five years, I didn't talk or participate much in class; I felt like an outsider, which was terrifying to me. My inability to speak English fluently made it hard to communicate, and other kids made fun of my English. As I got older, I had a kind of identity crisis, wondering how much I could assimilate into American culture without losing my own. Figuring out my identity was a major challenge that took me a long time to overcome. It wasn't until I was older that I found a good balance between my two cultures.
My family and I were very fortunate to have relatives as well as a Burmese community in the U.S. who supported us in our new culture. They helped my mom get stable work, became our support system and helped us integrate while maintaining our Burmese traditions.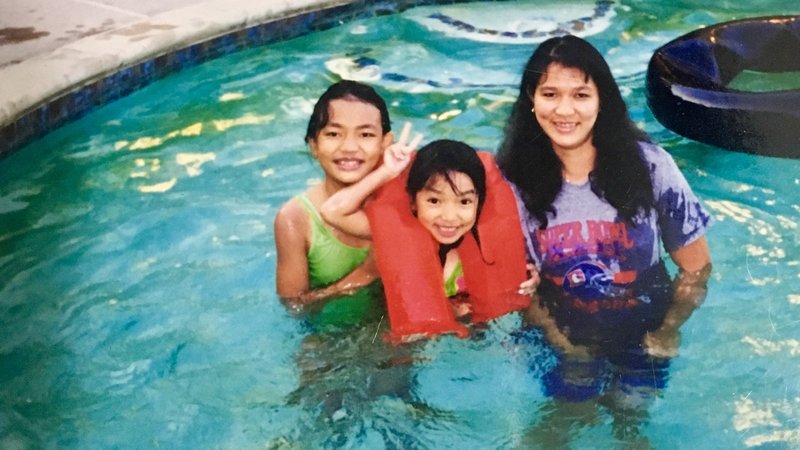 Having lived in developing and developed countries opened my eyes to how fortunate I was, and this appreciation pushed me to work hard, especially in school. Living in California gave me access to a high-quality education and I utilized it to the best of my ability. I pursued a lot of extracurricular activities and earned a scholarship from Key Club International to help pay for my tuition. I also developed my passion for public service in college, where I studied Political Science in Public Service at the University of California, Riverside. I was the first in my family to receive a bachelor's degree, which was a tremendous moment for my family and me.
After college I decided to join the Peace Corps, and my family understood and supported my decision to apply. I served as an education Volunteer in a small village in southeastern Moldova, where I taught English at a school and wrote grants to improve school programs.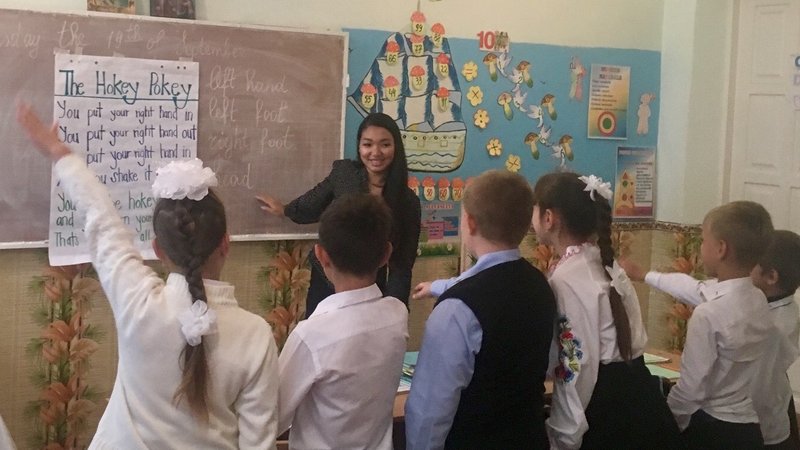 I started service with few expectations and one main goal—to blend in and integrate. But, as the only Asian American in my small and isolated Moldovan village, I stuck out like a sore thumb. While there are many ethnic minorities in Moldova, including Romanians, Ukrainians, Gagauzians and Romanis, there were none in my village. Most people knew each other because they were either related or worked with each other. Not blending in was a first for me, as I live in California, which is quite diverse.
In the beginning, I was always the focus of attention. Students at my school would come up and sometimes just point-blank stare. I felt people were judging me in whatever interactions I had, so I was anxious while in public.
Slowly I learned to let go of that fear, stopped caring how I was perceived and just tried to represent myself the best I was able. As I got to know my surroundings and felt more welcome in my village, I learned to embrace who I was.
I was initially a little offended to hear people comment about me, but I eventually realized that they were just curious. I used their curiosity as an opportunity to start conversations about diversity and get my students more interested in cultures around the world. In one of my lessons, I presented American traditions alongside traditions from different countries, such as Thanksgiving, Chinese New Year and Carnival. We compared and contrasted the different traditions, and discovered that people in different countries had similarities to people in Moldova as well.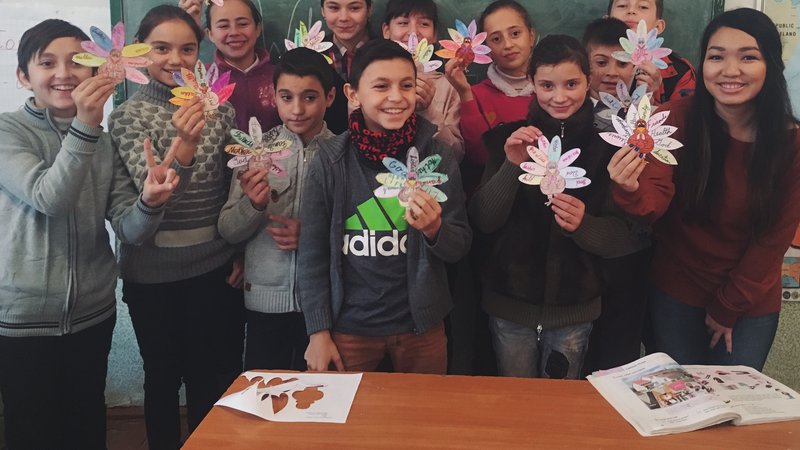 I also shared my traditions and holidays from Burma with my host family, students, friends and counterparts. I explained that the Burmese language has a vastly different alphabet and shared our spicy foods. Moldovan spices are usually limited to dill, mustard and ketchup. When my host family tried sriracha for the first time, they were astonished by how spicy it was. But, two years later, you can still find sriracha on their dinner table! In turn, my host family and village friend gave me Moldovan food to bring back to California for Christmas.
Coming into Moldova was oddly similar to my experience in the United States as a first-generation immigrant; I had to assimilate to a new country, a new educational system and a new language. As an adult going through those challenges again, I gained a new appreciation for how those experiences shaped me, and that perspective helped me empathize with my Moldovan community more.
Although my personal experiences and perspectives differed from Moldovans I knew, we shared a common goal: the desire to improve ourselves through education. Parents in my community worked strenuously to provide better opportunities for their children, just as my mom did for my sister and me. Seeing how much they cared about the quality of education motivated me to do my best.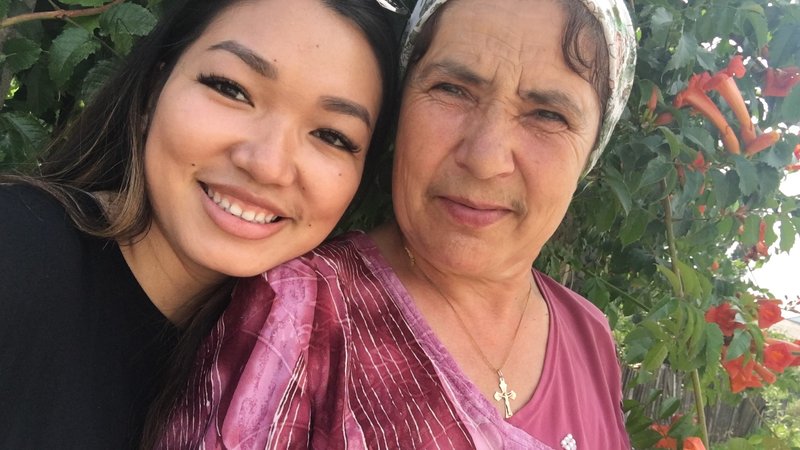 After I finished service, I felt a little lost trying to figure out the next step in life. I knew I wanted to continue to serve, I was just not sure in which realm. I eventually found an opening at the United States Citizenship and Immigration Services (USCIS) on the returned Peace Corps Volunteer career page and applied immediately.

When I interviewed with the agency, one of the first questions they asked me was, "Why do you want to work for us?" The answer was simple and honest: I wanted to work for them because I wouldn't be where I am today without having had their help. I'm usually nervous in an interview, but being there just felt right. I will be working in the asylum division at USCIS, and it's because my experience as a first-generation immigrant and my work in Peace Corps led me to this point. And for that I am extremely grateful. It feels like a full circle.
*In 1989, the country's name in English was officially changed from the Socialist Republic of the Union of Burma to the Republic of the Union of Myanmar.

---
Curious to learn more? Explore the World Wise Schools resources on this topic.
Explore