Using Korean lessons to share America in Morocco
As a Korean American who grew up both in the U.S. and Korea, I have continuously asked myself, "Where do I belong?"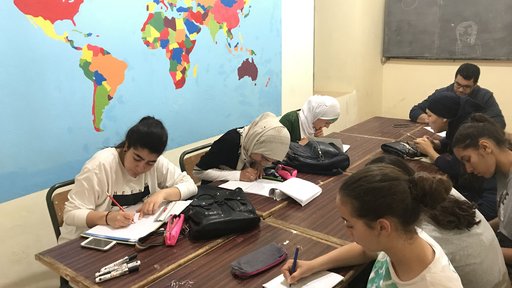 As the only U.S citizen in my family and most fluent English speaker, I sometimes don't feel Korean enough when I struggle to find the correct Korean word in a conversation. At the same time, my culture, my language and my life are different from most "Americans." I never felt American enough.
As I started serving in Morocco, both my Koreanness and my Americanness were questioned daily. In Morocco, the term "Chinois" (Chinese in French) is misused to describe Asians. It is very common for a stranger to mock "Asian language" (i.e. the Ching Chong "joke") or to randomly bow with two hands.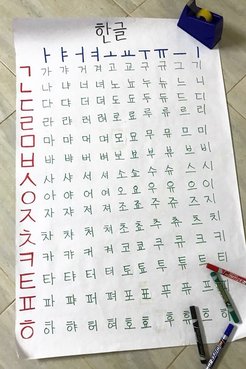 I've had times when a waiter singled me out to ask me my origin among Peace Corps Volunteers even when we said we were American volunteers. The security guard in the airport who was holding my passport asked me where I was from. (And this did not just happen once.) Many times, people don't believe me when I say I am American just as much as a white Volunteer is American. Even in the States, Asian Americans are often invisibilized, stereotyped and made fun of.

I try to turn these challenges of being an Asian American Volunteer living in Morocco into an educational opportunity. This Ramadan, I taught Korean language and culture class and an "Around the World" English class. Through my Korean language and culture class, I try to teach how the Korean language is a treasure, not a joke. I try to teach about the cultural differences among Korea, China and Japan, and that Asia is a very diverse continent with many different cultures.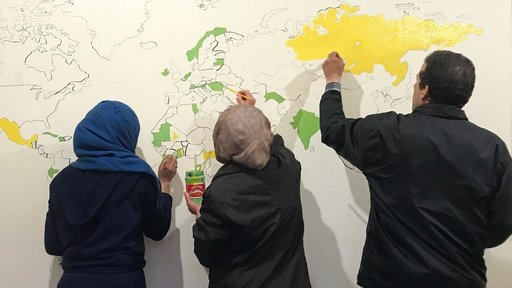 In my "Around the World" English class, we try to learn about different cultures around the world, explore different cross-cultural topics and discuss the effects of stereotypes, how we can challenge ourselves to dispel the myths that perpetuate stereotypes and how to be respectful toward cultures that are different.

Not every moment can be turned into an educational moment. We have to take care of our well-being before we exhaust ourselves and burn out. But shwiya bshwiya (little by little), I can see small ripple effects of these classes: a student educating others how Korean is not the same as Chinese, another defending for me that I am Korean American and more students coming to my classes wanting to learn about my Korean and American identities and cultures.
It is not easy being an Asian American Volunteer. But I think Morocco is teaching me something – that I am Korean American enough.
---
Curious to learn more? Explore the World Wise Schools resources on this topic.
Explore