How much does Peace Corps cost?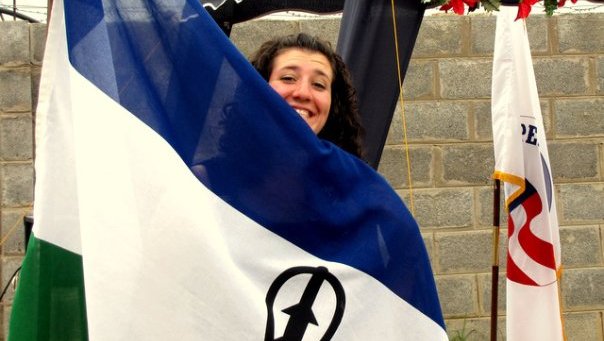 May 1, 2020
When I graduated from college I had a passion for travel, a hunger to learn new things, big dreams of adventure...and a lot of debt.
This is likely a familiar story to you and a common predicament: How do I gain professional skills and experience while doing something I love when I have…okay, not zero, but negative money to make this happen?
While I watched my friends shuffle off to unpaid internships and never-ending graduate degrees, I decided to look a bit farther. 8,000 miles farther, to the Kingdom of Lesotho, where I served as a math and science teacher with the Peace Corps. It turns out that serving as a Peace Corps Volunteer costs almost nothing besides some time, patience, and sweat, and it can actually save you a lot of money, too!
So how does this work? The Peace Corps is a federal agency and a large chunk of its budget, as designated by Congress, goes towards supporting Volunteers. Peace Corps provides a number of benefits that make the Volunteer experience almost free: flights to and from your country of service, full medical and dental coverage, a monthly living stipend, housing, technical and language training, and a readjustment allowance when you finish, just to name just a few perks.
If you have student loans, you may be able to defer them during service or get a partial cancellation on Perkins loans. In some cases, dependent upon the loan, you can save money by serving. Plus the Peace Corps has great graduate school benefits and job support, so you'll return home from service with a solid foundation on which to start the next phase of your life.
You might have noticed that I said Peace Corps service costs "almost" nothing. So, what is the catch? During the pre-departure process, invitees may incur some costs. Luckily, many of these charges can be heavily reduced with some careful planning.
Once you've accepted your invitation to serve, you're required to undergo a medical and legal clearance, including fingerprinting. The medical clearance can require some money out of pocket for medical pre-departure tasks (for example, doctors' visits and vaccines).However, you may find some low cost healthcare options available to you as a Peace Corps Invitee. The International College of Dentists provides low cost dental services to Peace Corps Invitees. In my case, I got all of the exams covered through my university's health insurance plan, and my dental exam was done at no cost by a very kind dentist who wanted to do his part for Peace Corps.
No matter where you are in your life – a recent college graduate just starting your career, a professional looking for a new challenge, or a retiree with time and skills to give - know that Peace Corps service is a way to gain invaluable experience and cultural understanding on an international level. And it is, for the most part, free.
There are truly no other opportunities like it. If you have the passion for service, I could not recommend the Peace Corps experience more. Now, spell check your motivation statement draft one more time (Peace Corps not "Peace Core") and submit that application!
This blog post was updated from its original version by Morgan Cunningham. Morgan served as an environment Volunteer in a small town in the Panama Canal Watershed from 2016-2018. She currently works at Peace Corps HQ in DC as a Placement Officer, sending volunteers to Guyana and Botswana. A water lover and proud dog mom, she lives with her pit-mix and pug near the Chesapeake Bay in Maryland.