5 things you need to know about choosing a Peace Corps position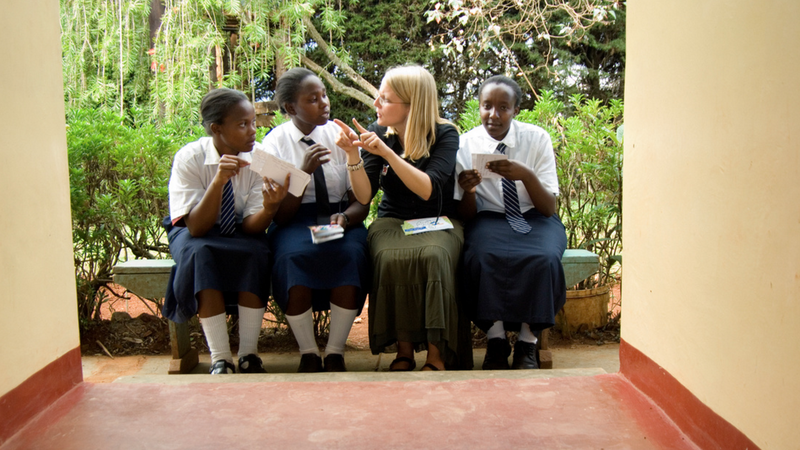 April 8, 2015
You're applying to the Peace Corps? First of all, YAY for you!
Second, did you know that you can now preview the details of upcoming assignments – including project descriptions, required skills, departure dates and more – on our website? Gone are the days of waiting for the project description until you've been selected. Instead, after you submit your application, you get to select the projects that pique your interest and fit your skill set – the top three for which you'd like to be considered. How cool is that?! How does this work, you ask? Check out these quick tips for assignment selection form awesomeness: 
Take your time to peruse the openings* on the website. This will help you determine when you should submit your application. There are typically about six months of programs open for application on our website at any given time. Programs open for application four times per year – in approximately February, May, August and November – and about one year in advance of the program departure date. So... when are you available to depart? Plan to apply between nine months and a year in advance of your desired departure date. Know that the highest number of Volunteers requested is typically between April and September of each year, so if you are available during this timeframe, aim to apply the spring before you'd like to depart. (*Check out the total number of open program descriptions at the top of this page.) 
Do your research and know what skills are required for the projects you are interested in. General assignment qualifications are spelled out on the website under each sector, but be sure to become familiar with the required and desired skills – including foreign language skills – for each assignment that interests you. Need to gain some skills to become qualified? Not sure for which program you might be the most competitive? Connect with a recruiter in your area for some pointers. My advice: It's best to select sectors for which you meet the required qualifications, keeping in mind that you'll be competing with everyone else who is interested in that same project. Also, apply at time when you see multiple openings for which you're interested in being considered. 
Explore the map and decide how important geography is to you. Will you be led by wanderlust or by your dream destination? Or maybe you're led by both? That's okay – because you can select up to three countries of interest, and one of your choices can be "anywhere I'm needed." However, make that latter choice wisely. Don't select "anywhere" if you're not truly open to serving where your skills are most needed. And don't forget to view the medical considerations for the projects that interest you and learn more about Peace Corps medical requirements and how they may play into your selections. Not seeing a country that interests you? Check out all the countries in which we serve and then check back on the website during the next round of openings (see calendar above). 
Trust the process and know that we – actual human beings, not a computer – review your assignment selection form and 1) ensure you've applied at the appropriate time (i.e. your preferences align with current openings listed on the website); 2) assess your skills and language background, best highlighted clearly on your resume (Quick tip: include total hours for each of your volunteer experiences, highest language level completed and calendar years of study); and 3) review your preferences and place your application under consideration for the program that best matches your skills with the openings with highest needs. Be sure to use the "optional" comment box to tell us more about your preferences, if desired. 
Get excited to receive an email from your placement officer letting you know for which country you are being considered and the latest date by which you would hear from us – your "know by" date – if you are selected for an interview. Though you can only be considered for one program at a time, you may be notified that your application has been placed under consideration for a different program during this time if you also selected "anywhere I'm needed" and we determine you will be more competitive in a different program. But no matter where you are being considered, you will be notified of a final selection decision no later than your "know by" date.
Want to take a deeper dive? Check out the Assignment Selection Form FAQs. 
Ready to start your Peace Corps journey? Connect with a recruiter today.