There are countless ways to share your service and achieve the Third Goal.
---
Jump to:
---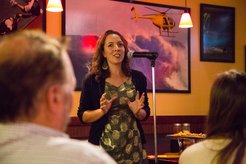 What is Global Connections?
The Global Connections program gives schools, community groups, and other organizations access to returned or current Volunteers – free of charge – for presentations, pen pal exchanges, and more. This program is at the heart of fulfilling the Peace Corps' Third Goal—to increase Americans' understanding of other peoples and cultures. Global Connections allows learners of all ages to experience different countries, languages, and traditions by connecting with a Peace Corps Volunteer who can share their story of service.
If you know a teacher, organization, or local club that would be interested in connecting with a Peace Corps Volunteer, requestors can submit a Request Form, including specific details of how they would like to interact with a current or returned Volunteer. The educator will be contacted directly with more information to facilitate their connection.
RPCVs who would like to sign up as a speaker in the Global Connections program can do so through the RPCV Portal.
---
Peace Corps' Approach to Ethical Storytelling Toolkit
Ethical storytelling is a practice of sharing stories in a way that is conscious of power dynamics and grounded in mutual respect. Storytelling is at the heart of the Peace Corps experience, and this toolkit, which is intended to support RPCV storytellers, is just one way we are working to strengthen our storytelling approach. The toolkit builds upon existing best practices in ethical storytelling and centers it in a Peace Corps context – rooted in building and celebrating person-to-person relationships, and tied to our approach to intercultural competency, diversity, equity, and inclusion.
This toolkit consists of a video and a workbook, which are intended to be used together. It should take about 90 minutes to complete the video and all activities. At the end of the workbook, you'll find a few suggested ways to share your story, and we hope that you will consider doing so.
Download the Peace Corps Approach to Ethical Storytelling Workbook [PDF] and watch the video below.
Read more about best practices in ethical storytelling on Social Media.
---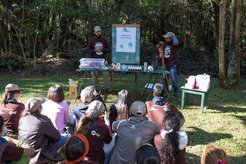 Best Practices and Presentation Tips
Suggestions to make your Third Goal presentation enjoyable and relevant for your audience:
Interested in facilitating a pen pal exchange? Read these tips for guidance:
Best Practices for connecting with various age groups:
Are you participating in the Virtual Service Pilot? Read these tips for sharing about your virtual service:
---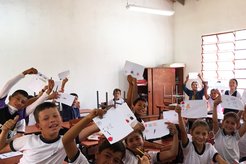 Activity Ideas and Lesson Plans
Bring some items from your country of service to share with your audience!
Language and culture lessons:
Using technology for your exchange:
Plan an International Festival or Film Screening:
---
Templates, Tools, and Resources
---
After Your Exchange
Log into the RPCV Portal to tell us when you share your experience.
---
Other Ways to Share