Peace Corps Uganda Country Directors: Reflections 60 years apart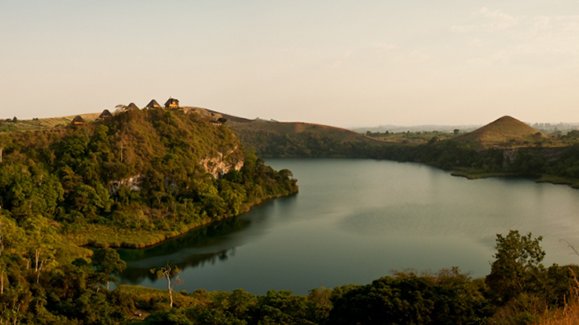 May 23, 2023
William Canby and Lily Asrat led/lead Peace Corps Uganda in 1964 and 2023 respectively. Many things have changed, but some things remain the same.
---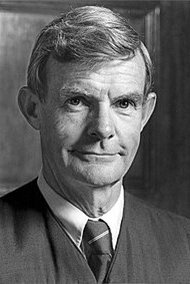 PC Uganda, early years: William Canby
Arriving in Uganda in 1964
I am delighted to learn that Peace Corps Uganda recently celebrated the 60th anniversary of our presence in Uganda. It is a pleasure to remember the day my wife, Jane, and I arrived there. Just weeks later, we welcomed the first Volunteers. I was the first Peace Corps Representative (now called Country Director) in Uganda. A group of 35 volunteers arrived in late summer 1964, and an additional group a year later brought the total to around 55. Both groups trained at the Teachers College of Columbia University before arriving in Uganda.
A new nation
When the Volunteers arrived in 1964, Uganda was newly independent, and Milton Obote was the Prime Minister. Nearly all the schools to which Volunteers were assigned, secondary schools, had been managed by Protestant or Catholic religious organizations. Upon independence, those managers remained and became government employees. The experience of the Volunteers varied considerably. Their managers had various degrees of understanding about these new, young, and idealistic Peace Corps teachers who had descended upon them. For the most part, the necessary adjustments were made, and everything worked out well. I traveled to visit all the Volunteers in their assigned locations and was struck by how committed, adaptable, and appreciated they were by their host communities, fellow teachers, and students.
Invitation to serve
On the administrative side, the Government was in the hands of new, Ugandan ministers. The permanent secretaries, the highest of the civil servants, were primarily British. This was true in the Ministry of Education with whom we had the most interaction. The Permanent Secretary was willing to have Volunteers assigned to the schools. Cooperation was provided, despite misgivings about what Peace Corps was about. The Government of Uganda invited the Volunteers and indicated which schools they should be placed. We did our part, we brought the Volunteers, trained them, and supported them. Ultimately, the goals were achieved. Ugandan and American teachers worked alongside each other to teach the students of a new nation. The performance of the Volunteers in the first two Uganda groups was excellent. The Ministry of Education was satisfied with the contributions of our Volunteers and ultimately, we were invited back year after year.
Highlight of our lives
Unfortunately, every official, headmaster, headmistress or Ugandan teacher that I interacted with has passed on. That is the cost of my being 91. Sadly, we have also lost some of our Volunteers, but many are still around because they were young in 1964 and 1965. The legacy of the relationship built from 1964 to today and the continued relationship between the people of our two countries has endured.
My wife, Jane, and I agree that our connection to the program and the Volunteers during those years was one of the highlights of our lives. We will treasure those years and those memories forever.
---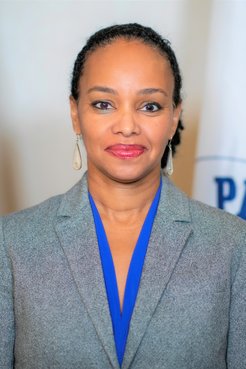 Peace Corps Uganda now: Dr. Lily Asrat
Still going strong
It is amazing to have the opportunity to hear from the first ever Peace Corps Representative for Uganda – William Canby. I am fully aware that the program I have the privilege to oversee sits on the foundations that were laid in 1964. I am deeply honored to step into these shoes and will shepherd this program carefully into the future. I am happy to report that 60 years on, Peace Corps Uganda is still going strong!
Responding to evolving priorities
So much has changed from 1964 to 2023. PC Uganda has evolved to meet the needs of the moment. We started out in one sector - Education. Through the years, we have worked in Conservation and Water and Sanitation. Currently, we work in three sectors: Education, Health, and Agriculture and Economic Development. We consistently review, learn the needs of our host government, and adjust as priorities dictate.
Changing tides
Peace Corps has come and gone as the situation has necessitated, including a hiatus during the tumultuous years of 1972-1991 and a short pause between 1999 – 2001. As the COVID pandemic brought the world to a standstill, we evacuated 136 Volunteers from across the country in March 2020. This was a sad day for Volunteers, staff, and community members alike. After several years of preparing the groundwork, we were thrilled to welcome Volunteers back in 2022.
Currently, we have 32 Volunteers living and working around the country. They are teachers, community health workers, and agriculture and economic development agents. Even more importantly, they are friends, neighbors, and colleagues. Ramping up slowly but surely, we expect a new group to arrive in late July. They will continue the legacy of the first group of 1964.
Evolving with the times
In the past 60+ years of service in Uganda and throughout the world, the Peace Corps Volunteer experience has changed considerably. Technology has streamlined the application process. Applicants can choose where they wish to serve. The agency has taken a hard look at itself and made steps to diversify the Volunteer pool as well as striving to be inclusive and foster belonging. We continue to listen to, learn from, and strive to create an enabling environment for all. This is still a work in progress.
Pre-service training has expanded considerably and is based on competencies that Volunteers must master to be sworn-in and to serve. New, short-term service opportunities exist such as the Peace Corps Response. Advancing Health Professional - places medical and health professionals at Ugandan universities to teach. The COVID pandemic gave rise to the Virtual Service program which enables individuals to provide support without leaving the comfort of their own homes. The world has changed, and the Peace Corps has changed with it. I wonder what new directions the coming years will bring.
Remaining true to our mission
Through all these twists and turns, starts, and stops, we have remained true to our core mission of peace and friendship. PC Volunteers in 2023, much as the Americans who joined in 1964, come with hopes, aspirations, and the desire to make a difference. Their lives are transformed, deep and life-long connections are made, and the bonds of peace and friendship are strengthened. I am incredibly humbled and proud to be part of this agency and look forward to continuing the journey.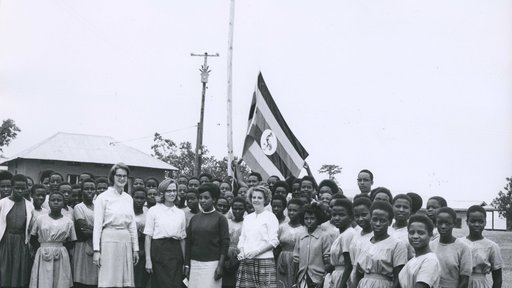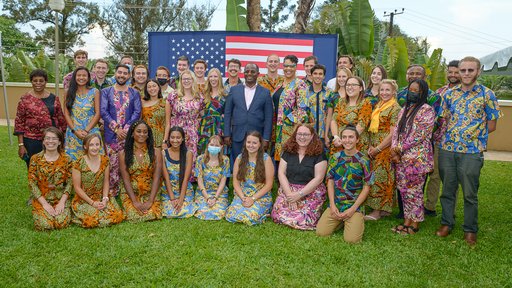 ---