Will my work as a Peace Corps Volunteer be sustainable?
I've been a placement officer for more than two years, interviewing hundreds of candidates and answering hundreds of questions about Peace Corps.
"What was your service like?" and "Can I go on vacation?" are common queries. But, one question that stands out from thoughtful candidates is "How will my work be sustainable?"
It's a great question that shows that future Volunteers are preparing to make a responsible impact in their future host communities.
Sustainable development in the Peace Corps can mean that a project continues on after the Volunteer leaves, but it also means that your community uses the skills they developed with you. The Peace Corps employs a number of strategies to make sure our development projects are desired by the communities we serve and are grounded in sustainable grassroots practices.
Host country partnerships
Another frequent interview question is "Will I be working by myself?" The answer is no.
As a Peace Corps Volunteer, you do not work alone. The Peace Corps is invited by the host country, and host communities request a Volunteer who collaborates directly with community counterparts, whether that be through an assigned counterpart, or by working with a community leader.
Additionally, to ensure sustainable work and to meet the Peace Corps' First Goal – to help the people of interested countries in meeting their need for trained men and women – Volunteers often partner with governmental or nongovernmental organizations (NGO) to support regional and national initiatives, like reforestation or ecotourism projects, for example – work that will continue after your service ends.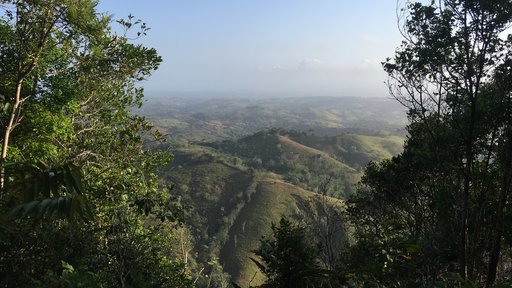 Training
Pre-service training (PST) prepares you for service in a host community. As a trainee, you will receive three months of training and preparation in language, culture, sector-specific technical skills, and sustainable development. The Peace Corps' commitment to honoring and working within the local culture and language distinguishes the agency from many other development organizations. For community projects to be successful and sustainable, integration and cross-cultural skills are imperative. That's why Peace Corps training doesn't stop at PST – your training will continue over your 24-month service as a Volunteer.
After PST, your first three months in your assigned community are a period of adjustment and integration. As a new Volunteer, you are charged with getting to know your new community and becoming familiar with current strengths and challenges at your site. At the conclusion of the initial three months, you will meet with your community formally and discuss what they have identified as strengths and opportunities for projects that will address a need. This participatory community analysis, with the community's opinion and needs at the forefront, helps the Volunteer identify best working practices, key community partners, and informs timelines for their projects.
'We will build all the stoves'
In 2016, I started my service as the second Volunteer in a small community in western Panama. I had my first community meeting and my community suggested a second eco-stove project for families who couldn't participate in my predecessor's project. Eco-stoves help reduce the amount of firewood harvested from trees, they reduce smoke inhalation, and are safer to use. A second eco-stove project would continue to improve community health and reduce deforestation, a national priority for Panama.
We steadily worked on the eco-stove project throughout my service, but funding arrived about a month before I was scheduled to leave. Support from a Panamanian NGO helped us purchase the materials we needed, but the hard work of building the stoves would be left to the community.
"No se preocupe, Morgan," he said. "Do not worry. We will build all the stoves."
Cesár had been trained over two years ago by the Ministry of Environment and had built 38 stoves since 2015. Still, I doubted it could be done without me.
In early 2020, before the COVID-19 pandemic, I was lucky enough to visit my community. On the plane, I worried. I imagined visiting my neighbors' houses, still without stoves. I visualized bricks and rebar unused and forgotten.
I couldn't have been more wrong.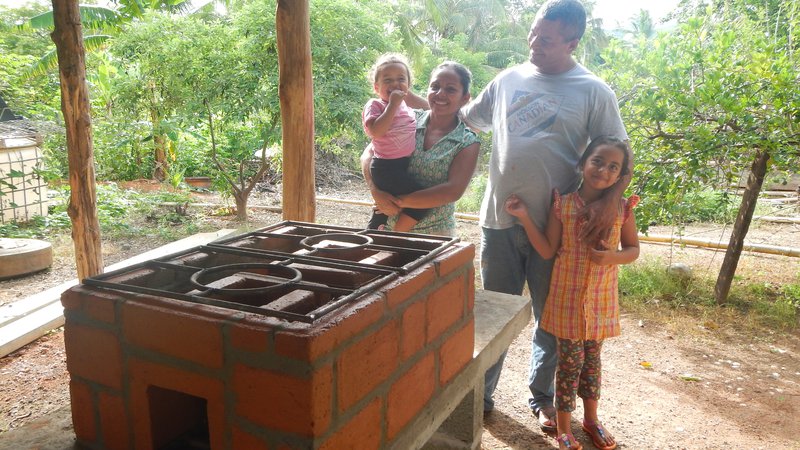 All 19 eco-stoves had been built with the hard work of a dedicated community group under Cesár's leadership. He also told me of his plans to train more community members how to build the eco-stoves.
"That way, it's not just me," he said. "More will have the opportunity to make an income, and we can build more stoves."
The eco-stove project was done. It was never "my" project, and I have refrained from using that possessive pronoun since. I look forward to someday receiving a message from Cesár about a third or fourth project.
Every Volunteer's service looks different, as does sustainability across countries and sectors. You might work on a tomato-garden-turned small business in Benin or aquaculture projects in the Philippines. The common denominator in any successful project is an effective community partnership between community members and the Volunteer, which training and the PACA Field Guide help facilitate. Although a Peace Corps Volunteer may be a catalyst or a resource, successful projects happen because of our community partners like my friend, Cesár.
To start your Peace Corps journey, check out some of our recruitment events to learn more, or start your application now.