Am I going to be "by myself"?
Am I going to be "by myself"? It's a common question asked by Peace Corps applicants. But what they really seem to be asking is, "Will I be the only Peace Corps Volunteer in my community?"

For the majority of Volunteers, the answer is "yes." But wait, there's more to the story.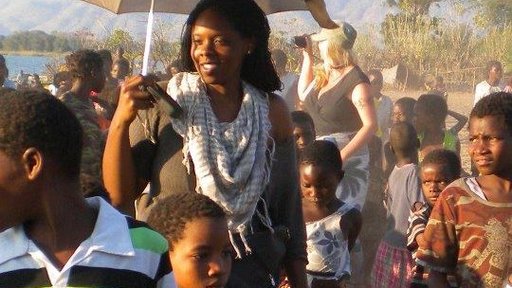 As with anything, there are some exceptions. For example, those invited to serve as a couple will be placed together. Also, a community can make a specific request to have a number of Volunteers delegated to a specific initiative within a community. In this case, multiple Volunteers may be place in the same or neighboring communities. 
Additionally, a new Volunteer may find he or she is placed in a community with a Volunteer nearing their Close of Service, and the two may overlap for a couple of months. This is most common when a Volunteer takes over an assignment from another Volunteer. In this scenario, the placing of two Volunteers at one site is deliberate, and the goal is for the outgoing Volunteer to share information with the new Volunteer regarding the work that he or she has done.  But remember, these are exceptions. 

The majority of Volunteers will find that they are the only Volunteer assigned to a community, as it is uncommon for a community to have adequate work to support multiple Volunteers. The nearest Volunteer could be as near as one hour or as far as eight (or more) hours away. 
However, that does not mean that you will be "by yourself." Every Volunteer is partnered with a counterpart – a leader within the community who is dedicated to helping the Volunteer get acquainted in their new environment. This person will serve as your culture coach, sharing the dos and don'ts of community life. 
Additionally, you will be surrounded by community members, many of whom have eagerly awaited your arrival and can't wait to ask you questions about American life. Just like the first day in a new school, it may be a little intimidating at first – you won't know anyone (besides your counterpart) and you will have to infiltrate well-established cliques, like the group of women who sell mango jam every Wednesday on the side of the road. 
Yes, some people will give you funny looks and laugh when you fumble the language or when you struggle to carry a 10-gallon jug of water from the water pump to your house for the first time. But hang in there and soon you'll be carrying water on your head like a pro! (Okay, maybe you will borrow a neighbor's wheelbarrow to transport the water. But hey, you got the water, right?!)
Ready to start your Peace Corps journey? Connect with a recruiter today.