How do you apply to the Peace Corps as a couple?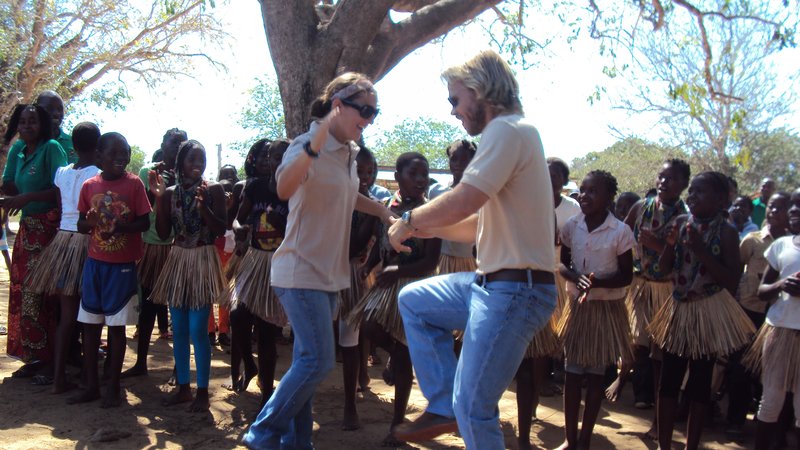 Nov. 23, 2016
You'll have a constant companion through a life-changing experience, built-in support when times get tough and someone who will never get sick of your stories when you return home. But you'll need to navigate the Peace Corps application process together before navigating a new culture as a couple. 
Like solo applicants, couples must individually complete an application and qualify for a program. They'll only be considered for programs that accommodate couples with their skill set match and both of their medical needs. Each partner will be contacted for a separate interview if deemed competitive by the placement office, as well as participate in a couple's interview together. Couples who are not married will also need to sign an affidavit declaring their domestic partnership.  
Here are some major tips for couple applicants to keep in mind:
Be in a serious relationship. In 2013, Peace Corps was proud to begin allowing same-sex couples to serve as domestic partners. This opened the possibility for any interested couple to serve together, not just those who are married. However, we want to send couples who have demonstrated a long-term, serious commitment to each other and have successfully navigated hardships together (which we ask about in the couple's interview). Serving as a couple brings a unique set of challenges: being faced with new gender role expectations, little room for individual time and constant comparisons to your partner. Your relationship dynamics will be tested in these extreme circumstances. We're looking for couples who can handle these challenges and thrive together. 
Be responsive. As a couple, your application is a package deal. If one partner's references are completed, you won't be able to move forward until the other partner's references are turned in as well. Keep this in mind for any documentation or follow-up activities your placement officer asks of you.
Be flexible. Applying as a couple means your placement options are already limited, so program selection is even more imperative. Those who are open to serving anywhere and in any sector should consider applying to serve where you are needed most. This will allow a placement specialist to identify a program that best matches you and your partner's skills and preferences, and gives you a better shot at being competitive. If you do have your heart set on certain programs, do your research on the program's required and desired skills before applying to ensure both of you are competitive applicants. Remember how I mentioned you're a package deal? You're only as qualified as your partner. Also keep in mind you'll both need to medically clear for the country before departing for service. If a partner does not clear, we may be able to find another program for you as a couple if you're flexible in geographic preference. 
Be early applicants.  Limited couple combination options mean you'll increase your chances if you apply early rather than waiting until the apply-by date.
Be engaged individually. During the interview, talk about your personal motivation to serve in the Peace Corps, not about tagging along with your partner's aspirations. And you should both participate in supplemental activities to increase competitiveness.
Applying as a couple can be tricky. If you're both engaged in the process and equally committed to becoming Peace Corps Volunteers, you'll be "making the most of your world" together in no time. 
Ready to start your Peace Corps journey? Connect with a recruiter today.