Here's what 5 Peace Corps Volunteers say about serving in the Agriculture sector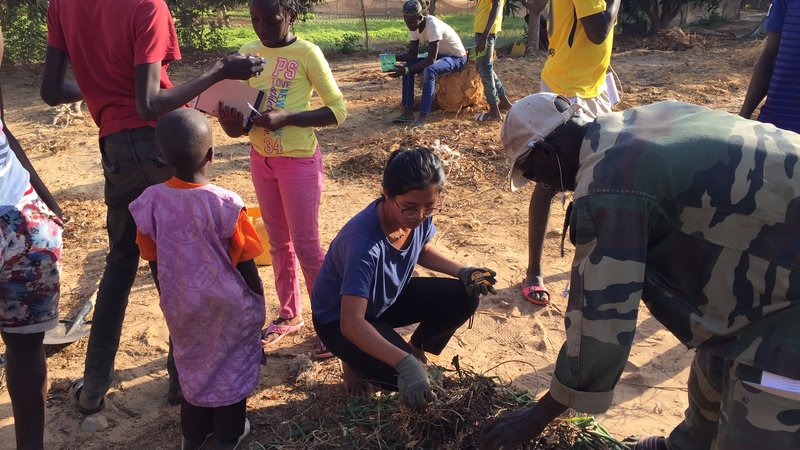 April 22, 2019
They work with small-scale farmers and families to increase food security and production and adapt to climate change while promoting environmental conservation. They introduce farmers to techniques that prevent soil erosion, reduce the use of harmful pesticides, and replenish the soil. They work alongside farmers on integrated projects that often combine vegetable gardening, livestock management, agroforestry, and nutrition education.
What is it really like to serve in the Agriculture sector? Here's what five Peace Corps Volunteers have to say:
John Whiting, Tanzania
"As an Agriculture Volunteer, I've enjoyed the flexibility to direct my time towards projects that are both interesting to me and beneficial for my community. I've also had the flexibility to work with the local schools and village groups and have been able to try new activities like beekeeping and pig husbandry together with my community. Much of what I've enjoyed about being an Agriculture Volunteer can also be enjoyed by Health and Education Volunteers, but I do think Agriculture Volunteers, at least in Tanzania, start off with the most flexibility of the three sectors. The flexibility of the Agriculture sector in Tanzania does, however, require a fair amount of initiative to get projects started whereas Education and Health Volunteers have the direction of their schools and clinics, respectively."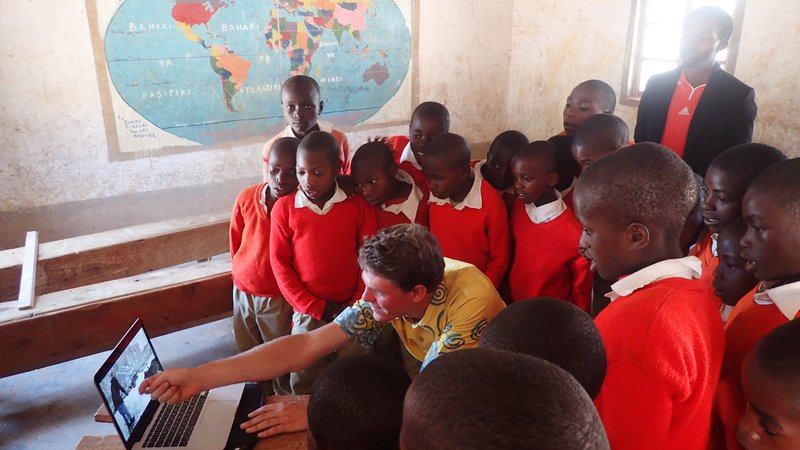 2. Jessica Hughes, Nepal
"My primary project consists of working with smallholder farmers and their families, prioritizing women and caregivers of children under the age of five. Throughout the country, my fellow Volunteers and I work on projects like soil fertility improvement, establishment of kitchen gardens, fruit and nut tree cultivation, mushroom cultivation, pest and disease management, etc. Despite being an architect by profession, I have always loved working in agriculture. It was always very difficult to sit in front of a computer screen. I want to be out there working with my hands."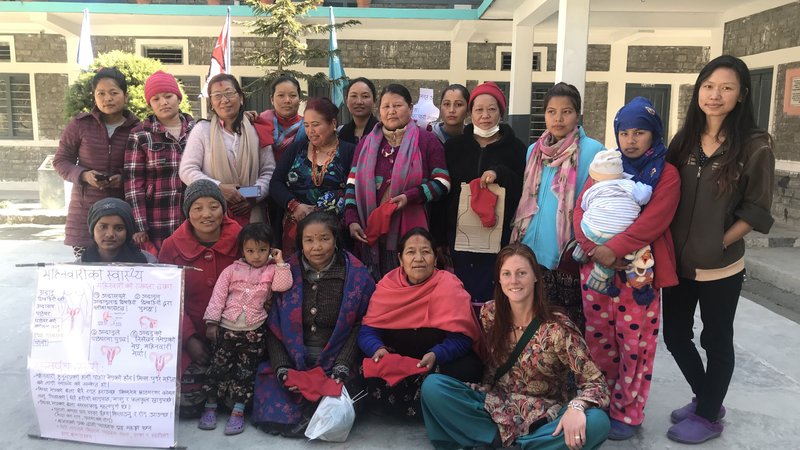 3. Sophia Kapica, Senegal
"As an Agroforestry Extension Agent, I help farmers plant trees by creating live fencing and cashew pepineers (seeds started in soil-filled bags in nurseries). I have been working with a wonderful female farmer, Binta Diallo. She has already demonstrated her hardworking and dedicated personality through helping me plan a moringa training in her community and is already keeping an impressive garden, complete with trees, of her own.
"I love working at the grassroots level. I applied for the Agriculture sector because I truly believe in the value of multipurpose trees that help prevent erosion, bring nutritious fruits, help fight climate change, enhance soil quality, and provide income-generating opportunities."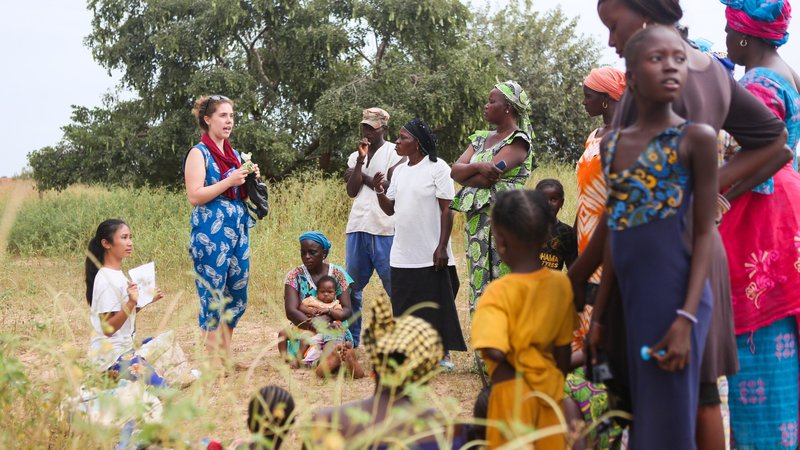 4. Charles Reilly III, The Philippines
"As an Agriculture Volunteer, I enjoy getting to use my full set of experiences for problem-solving, especially with the amount of information needed [for my primary project] of designing land-use maps. The experience of working with others, traversing unknown areas, and the ability to fully use my full creative tool belt each day, where problems, personalities, and situations are always changing, has led me to a deeper understanding of myself and those whom I have had the privilege to work with. Through these shared experiences, a closer understanding of culture, identity, and friendships has blossomed into something unique and lasting. Going beyond the information that is in front of you and finding the 'Aha!' moment of figuring a problem out is one of the greatest joys I get to experience. And it happens on a daily basis."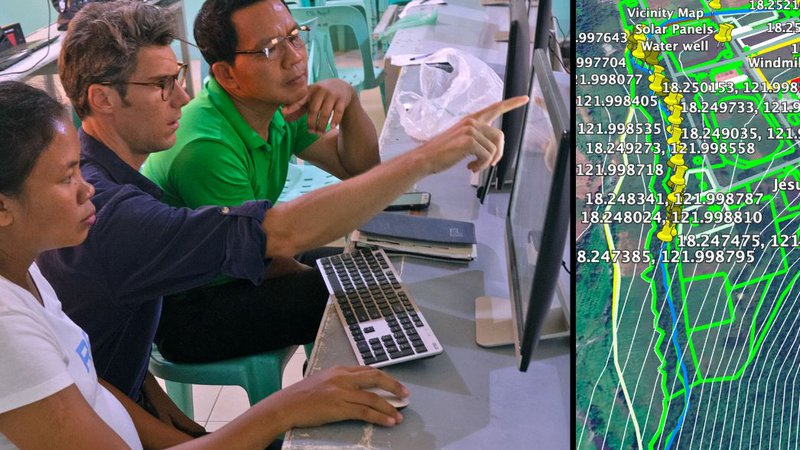 5. Daniela Lopez, Paraguay
"My primary projects include working with two women's agricultural committees in collaboration with an extension agent from the Ministry of Agriculture. Together, we support the technical and organizational aspect of the committees. The other aspect of my primary sector project is working with the agricultural technical high school.
"I originally applied as an Environment Volunteer. I was really torn because I didn't have any experience with agriculture. I got advice from my Peace Corps Recruiter and she told me that I could still potentially do environmental projects since it's all so interrelated. I realize now that one of the keys to sustainable agriculture is environmental stewardship and I'm really glad I still decided to come because I've discovered a newfound passion for food security and organic food production. I still also have the opportunity to participate in environmental projects at my site."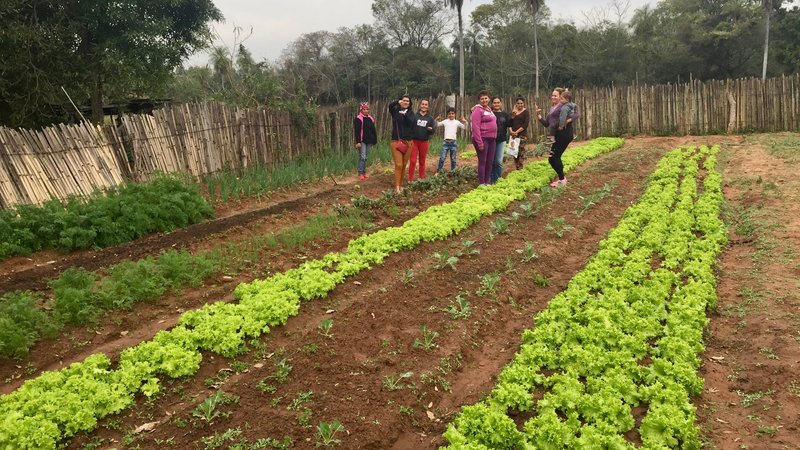 ---