Choosing between Peace Corps and Peace Corps Response
I chose to serve in Peace Corps before applying to be a Peace Corps Response Volunteer, and I'm glad I did both.
When I first considered applying for Peace Corps service, I faced an unexpected choice. I prepared for serving overseas for 27 months, but I also started to read about the projects available through Peace Corps Response.
While traditional Peace Corps service focuses on long-term projects, Peace Corps Response specializes in short-term, high-impact assignments that last three to 12 months. Experienced professionals are paired with specific project assignments. Both options were tempting and I had trouble choosing which path to take.
Since then, I served in both Peace Corps and Peace Corps Response, and I found each to be a valuable experience in different ways. Now, as a Peace Corps placement officer, I sometimes hear from prospective applicants who are trying to make the same decision. For many aspiring applicants, it might be hard to decide which of these programs makes the most sense. Ultimately, I found it rewarding to serve in Peace Corps before Peace Corps Response, as the traditional Peace Corps program helped me build my skills and equipped me to handle the challenges of adjusting to life in a new country.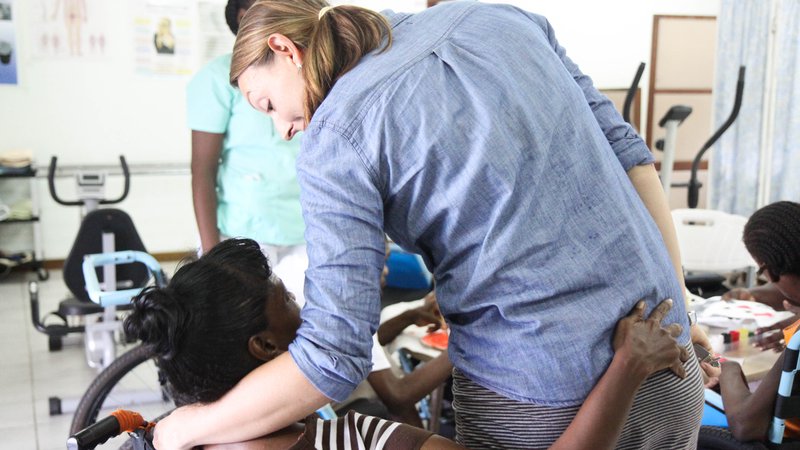 What's the difference between serving in Peace Corps and Peace Corps Response?
We have written about the differences between the two programs before, but I wanted to explore the reasons why an applicant might want to choose one program over the other. As a Peace Corps Volunteer, I loved forging connections and meaningful friendships with my students and neighbors and having the opportunity to try a variety of different projects. As a Peace Corps Response Volunteer, I enjoyed being able to immediately apply my background in youth development and share my professional experiences with my partner organization.
The requirements for the Peace Corps' two-year program are largely met by having a bachelor's degree or five years of professional work experience. This means that applying for a 27-month Peace Corps service might be a better option for recent college graduates or applicants who are looking to broaden their experiences.
On the other hand, Peace Corps Response applicants typically require a four-year degree as well as two to five years of professional experience. Each Peace Corps Response opening will have different requirements based on the particular needs of the assignment, such as advanced degrees, professional certifications and language skills. The Peace Corps Response openings are seeking applicants who have already developed a high professional level of specific skills and technical experience.
If you are a health care professional, for example, consider learning more about Peace Corps Response's Advancing Health Professionals (AHP) program. This program is geared toward professionals with medical, nursing, mental health, and other health care experience who want to help support health care systems around the world. You can also find specialized assignments in Agriculture, Environment, Education, Youth in Development, Community and Economic Development, and disaster preparedness through Peace Corps Response.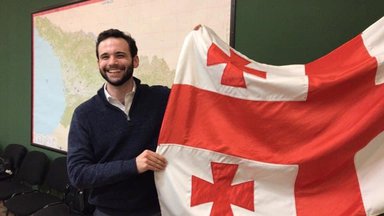 Choosing the right path for you
Ultimately, I served as Peace Corps Volunteer for 27 months before applying for a Peace Corps Response assignment. By serving in Peace Corps first, I took part in 11 weeks of language, cultural, and technical training at the outset, as well as other important trainings. Pre-service training is an integral part of the Peace Corps' approach to development and helps Volunteers build and develop skills that help them have a successful service. The idea behind Peace Corps Response, on the other hand, is that Response Volunteers already possess all the technical skills needed for their assignment and do not need technical training before they are able to start working on projects. Peace Corps Response Volunteers are generally given one to two weeks of safety and security, health, and cultural orientation and basic language resources and are expected to hit the ground running.
When I arrived in the Republic of Georgia for my Peace Corps Response assignment only two months after completing my first Peace Corps service, I felt well-prepared for the kinds of challenges I would face. Even though the culture, landscape, and language of Georgia were vastly different from my service in Morocco, those initial 27 months taught me how to adapt to living with a host family, how to be confident with my language learning, and how to navigate my own emotional response to living abroad. All of this allowed me to focus on the task of supporting my partner organization in my new assignment.
I am grateful to have had the opportunity to serve in both of these programs — and to experience life in two equally fascinating parts of the world. Your path might be different from mine, depending on your experiences, qualifications, and interests. I encourage you to find out more and to apply to the programs that is the best fit for you.
And you're still having trouble deciding, remember that you can always do both.
Category:
North Africa and the Middle East
,
Morocco
,
Eastern Europe and Central Asia
,
Georgia
,
Community Economic Development
,
Education
,
Environment
,
Health
,
Agriculture
,
Youth in Development
,
Ask Peace Corps
,
Becoming a Volunteer
,
Returned Volunteers
,
Prospective Volunteers
,
Peace Corps Response
,
Peace Corps Volunteer
---