What's the difference between Peace Corps Response and Peace Corps?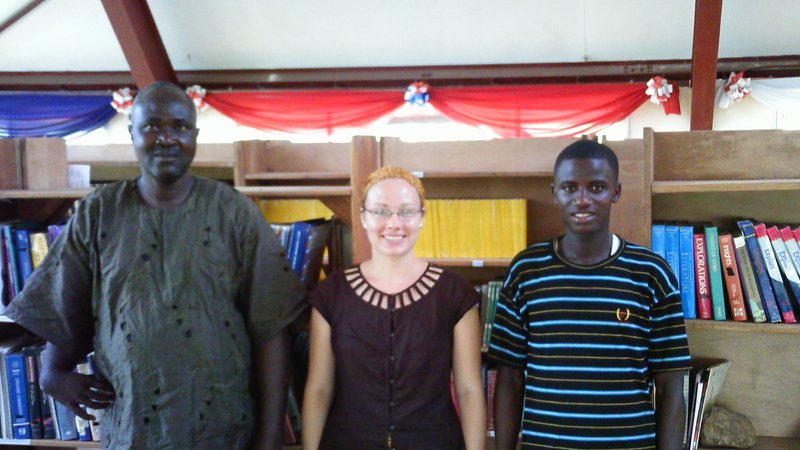 Jan. 16, 2020
Like many people who apply to serve in the Peace Corps, I was attracted by the opportunity to help others and explore the world at the same time. 
I was lucky enough to serve twice: once with the 27-month Peace Corps Volunteer (PCV) program in the Islamic Republic of Mauritania and once with Peace Corps Response (PCR) in Liberia.
After service I became a Peace Corps recruiter, first for the two-year PCV program and then for PCR. If you're having trouble deciding which program is right for you, the following should help inform your decision. And don't forget, you can always serve twice – or more!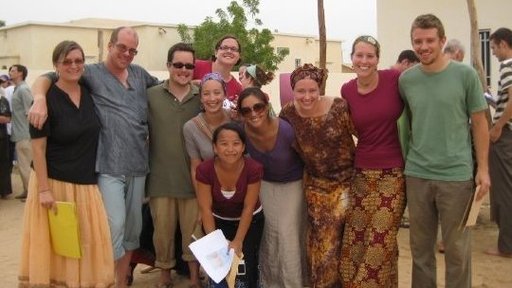 How long do you want to serve? Perhaps the most obvious difference between the 27-month PCV program and PCR is how long an individual is abroad. PCVs complete three months of training in their host country before serving for two years. On the other hand, Peace Corps Response Volunteers (PCRVs) serve in assignments that range from three to 12 months.
Do you feel ready to jump right in? The PCV program includes about three months of language and technical training, as well as extensive cross cultural and safety and security training. PCRVs receive a one- to two-week orientation and are expected to already possess the necessary language and technical skills to complete the assignment. When I joined the Peace Corps directly after graduating from university, I was looking for a longer assignment that would allow me to learn new skills and improve my French language ability. When I joined Peace Corps Response, I was looking for a way to continue serving in West Africa and use my existing skill set, and did not require too much additional training.
What do you want to do? All PCVs work in one of six main Peace Corps program areas. PCRVs work in the same sectors as PCVs, but also work in the area of Disaster Preparedness and Response. The PCRV position descriptions are much more specialized. The required skills and experience for any given PCR job vary widely, as each position is unique and the job is targeted to meet the specific needs of that partner organization. On the other hand, PCVs are in their communities for two years and have a broader project focus, which allows for more flexibility within their primary project and gives them time for secondary projects. As a PCV, I liked having the freedom and the extended time to work with my community partners to figure out what their needs were and how we might address those together. As a PCRV, I enjoyed the sense of accomplishment I felt at the end of my project when I had completed all the goals my partner organization had set out for our time together.
Where do you want to go? PCVs currently serve in 60+ countries and you can either apply directly to a country/program that is of interest to you or you can select the 'Serve Where You Are Needed Most' option. PCRVs are in most, but not all, of the same countries. However, when you apply for a position with PCR, you can only apply to a job in a specific position/country.
When can you depart for service? Every Peace Corps country has its own schedule for when they receive PCVs–usually it's just once or twice a year–so the arrival date is fixed far in advance. Also, the PCV application process typically takes nine to 12 months, so you need to apply about a year before you are available to depart. Timelines work differently in PCR and are greatly dependent upon when Peace Corps receives the requests from our in-country staff. Generally, applications are live about four months before the partner organization wants the Volunteer to arrive. Departure timelines are typically more flexible in the PCR program, as we generally send much smaller groups than the regular PCV program. Sometimes we send just one or two Volunteers at a time to their Response placements!
Serving as both a Peace Corps Volunteer and a Peace Corps Response Volunteer, I was able to experience two different cultures and work on two completely different projects. Both opportunities allowed me to gain new skills and help a local community. Regardless of which program you choose, you will be embarking on a life-changing experience. Best of luck in your endeavors!
Ready to start your Peace Corps journey? Connect with a recruiter today.
This blog was updated from its original version by Robyn Cadwallader. Robyn Cadwallader became a Placement Officer in January 2017 and selects volunteers to serve in Zambia. She served as an NGO advisor in Suriname from 2003 to 2005 and was a Master's International candidate at Rutgers. She served in Peace Corps Response in 2005. After her service she spent over 10 years working for the American Red Cross worldwide.