Philippines
About
Peace Corps Philippines is the agency's second-oldest country program. In October 1961, the first group of Peace Corps Volunteers arrived in Manila to work throughout the country as English language, mathematics, and science teachers.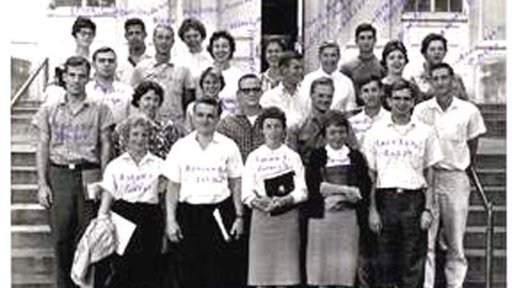 Beginning in the 1970s, Peace Corps Philippines expanded its reach beyond education and focused on social and economic development in rural areas. Volunteers worked on projects in health and nutrition, appropriate technology, agricultural extension, marketing cooperatives, fisheries, income generation, agroforestry, upland community development, vocational education, deaf education, local development planning, and small business development.
From the mid-1980s through the '90s, Volunteers once again worked in schools, this time as teacher trainers at the high-school level while other Volunteers were assigned to projects in health, agriculture, fisheries, agroforestry, income generation, and local development planning.
In June 1990, the Peace Corps suspended the Philippines program due to security concerns. The program resumed in 1992 with Volunteers working in water/sanitation, coastal resources management, agriculture, agro-forestry, health/sanitation, and integrated protected areas management.
In the past two decades, the Peace Corps has sustained a strong programmatic commitment to environmental protection while also focusing on academic education and assistance to particularly vulnerable Filipinos.
By year 2000, Volunteers were assigned in schools as teacher trainers, teaching English as a foreign language and ICT (information communication technology) while others were assigned to business and youth development.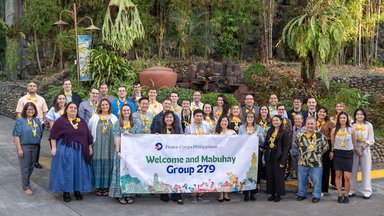 In mid-2000, there was a shift in focus for all three sectors where education Volunteers went back to teaching English in the classroom, youth Volunteers were assigned to social welfare agencies, and environment Volunteers focused on coastal resource management.
In March 2020, Peace Corps Volunteers were evacuated because of COVID-19. For two years, Peace Corps staff supported partners from each of the three sectors in the absence of volunteers. Peace Corps continued to strengthen relationships with local and national partners through technical skills training, program support activities, and COVID vaccination efforts.
By January 2023 with the re-entry, Volunteers will continue to work alongside Filipino counterparts to teach English to students in the classroom; strengthen organizations working with children, youth, and families at risk; and assist communities in the management and conservation of coastal resources.
Since its establishment in 1961 by U.S. President John F. Kennedy, Peace Corps Philippines proudly counts nearly 10,000 Volunteers having served in the Philippines.