Philippines
Projects in the Philippines
Education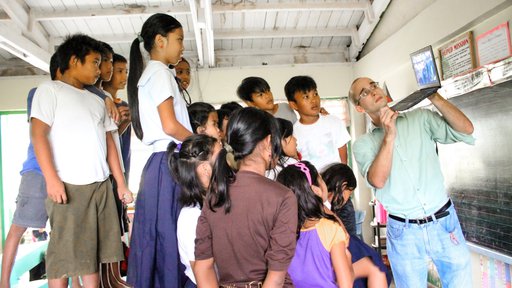 Peace Corps Volunteers in the Education Sector work closely with school principals, their counterpart Filipino teachers and the community. They co-teach English subjects, and in many instances, subjects that use English as medium of instruction such as World Culture, Literature, Speech, Writing, Research, Science and Mathematics. Outside the regular curriculum, Education Volunteers support student learning and community access to education and resources by working closely with the school in identifying needs and implementing priority programs and activities including remedial reading, English clubs, leadership training, environmental camps, Journalism, school agriculture initiatives, sports camps, school plays, materials development, library development, online teacher training, and the Alternative Learning System for out-of-school youth and adults. Education Volunteers engage teachers, students, and the larger school community towards achieving the Education Project goals of working collaboratively with teachers in an atmosphere of mutual learning, supporting student learning and achievement, and improving the involvement of the community in projects supportive of the teaching and learning process.
---
Environment
Coastal Resource Management (CRM) is the Environment Program of Peace Corps Philippines. CRM Volunteers provide technical assistance to Local Government Units (LGUs) for the implementation of their CRM Program. The volunteer assists specifically, in the development and implementation of CRM Plan; establishment and management of marine protected areas (MPAs), participatory coastal resource assessment, biophysical monitoring of MPAs, database establishment, and formulation of appropriate policies and guidelines. In addition, CRM Volunteers also assist in conducting environmental education at primary and secondary schools.
---
Youth in Development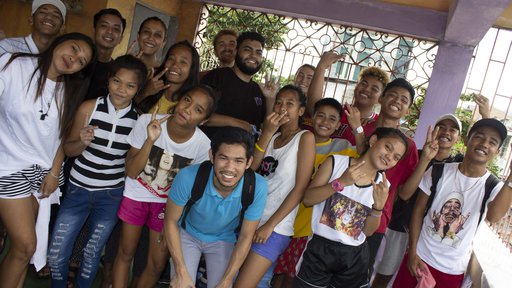 Peace Corps Volunteers in the Youth Sector serve as youth development facilitators, coaches, and mentors for Filipino children and youth. Under the Children, Youth, and Family (CYF) Program, Volunteers work with vulnerable youth and communities across the Philippines. These in particular are the vulnerable children and youth including children in conflict with the law, victims of abuse, abandoned children, and teenage mothers, among others. CYF Volunteers work closely with the Department of Social Welfare and Development (DSWD) in implementing the national government's flagship program on poverty alleviation known as the Pantawid Pamilyang Pilipino Program (4Ps) through facilitating youth development sessions for the high-school-aged beneficiaries of the program. Volunteers can also work in DSWD accredited Non-Government Organizations (NGOs) serving vulnerable children and youth and also take on assignments with government youth groups such as the Pag-asa Youth Association of the Philippines (PYAP) of organized out-of-school youth; the Sangguniang Kabataan (SK) which are the elected local youth council; and other NGOs serving at-risk youth. Volunteers help facilitate sessions on life skills, adolescent sexual and reproductive health, gender sensitivity training, financial literacy and employability skills training, and civic education and community engagement/volunteerism for youth. They also work alongside service providers in using positive approaches to youth development.
---