Peace Corps Service Keeps Me Young
As a 66-year-old Peace Corps English teacher serving in Tanzania, I don't hike as fast as my younger Volunteers…but I still hike.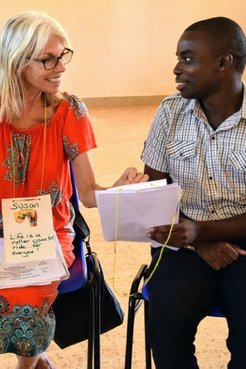 I am not computer savvy, but still enjoy basic (simple!) social media and electronic communication. I still love going out for social gatherings, but return home much earlier than they do. The biggest difference is I don't learn new languages as quickly…but, thankfully, Peace Corps placed me in a school where that wasn't a critical issue.  (Thank you, Peace Corps!)
One thing I do as well as my youngerVolunteers is share their awe and curiosity of the world around us.  Curiosity and the love of learning definitely helps keep my spirit as young as theirs.
What I also do as well as my younger Volunteers is love and nurture my students and community.  Once I read a quote by someone in theater, "The third act of one's life makes sense of the first two."  The quote hit me to the core because I have had my share of peaks and valleys like everyone during a life's journey - I've just had more of them.  The valleys are painful and the peaks don't last long enough.  The mistakes and the joys have been many.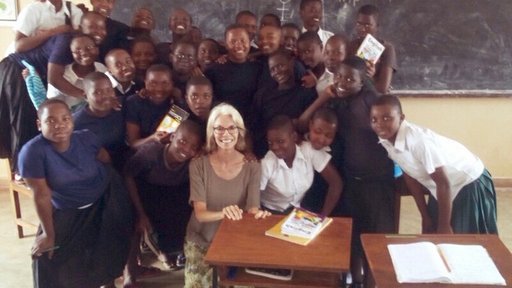 But, having the opportunity to serve in the Peace Corps at my age, during my Third Act, has given me the deepest satisfaction I have ever experienced - other than adopting my daughter 22 years ago.  It has allowed me to realize that the myriad mistakes have made me stronger, and the peaks have broadened my vision of how I can give back to others.  The satisfaction also comes from realizing that the  passion I have always felt for children…that every child has the right to a loving home, food, shelter and education…was genuine.  I am now able to walk the talk. 
I am only 10 months into my service and look forward with excitement and anticipation to the remaining 17.  I may even learn to like goat meat in that amount of time!