We are all in this fight together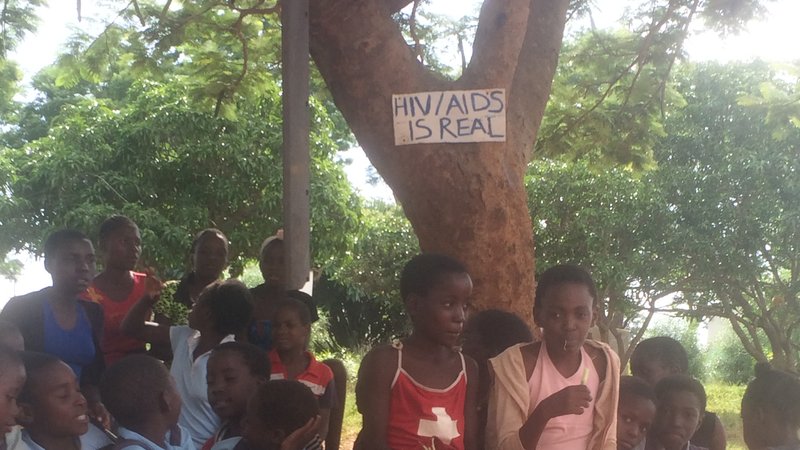 Dec. 1, 2016
Where did my Peace Corps journey begin?
Most would assume it is because I studied public health at The George Washington (GW) University in Washington, D.C., and, like many others, decided to spend two years volunteering in the field. In reality, what led to not only my joining the Peace Corps but also to my passion for public service and innovative approaches to behavior change was working with The Grassroot Project (TGP) for four years. To say I would have become a Peace Corps Volunteer without first being a TGP volunteer would be like saying a soccer player became a professional without ever being coached. 
As I entered my freshman year as a member of GW's women's soccer team, the seniors told all of us we had to go to community service training. The facilitators were enthusiastic, passionate and clearly knew a lot about the HIV epidemic in D.C. – something I knew nothing about. I began doing extra research and, before the second training day, I was hooked.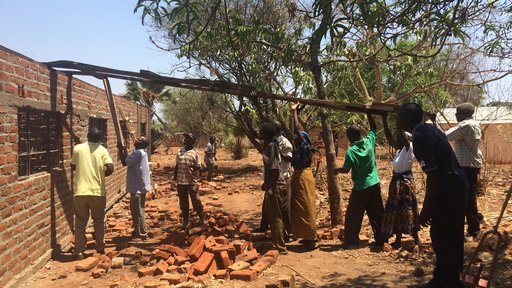 I did my first TGP program at a school in Southeast D.C. with some older, more experienced student-athletes. At this time, the HIV prevalence in D.C. was over three percent, but significantly higher in low-income neighborhoods, and these were the schools TGP worked within. The dichotomy of life, in terms of socioeconomic status, health, access to safe spaces (parks, recreation centers) and grocery stores between the GW campus and just a few miles down the road sparked a sense of responsibility and passion for me. I knew I could no longer ignore this inequality. 
This first program was difficult; I felt too nervous to take a lead in facilitation and did not believe these students would be able to take me seriously. By the end of our eight weeks together, not only could I recite the nickname of each kid in the class but I also felt my confidence in the curriculum growing. 
Sport for development is by no means a new concept in public health programming but for me, finding common ground with those with whom you are trying to facilitate behavior change is the real hook. The games make it fun and less like "school," but the program could not succeed without role model volunteers who have a special way of connecting with students. TGP offered an opportunity for me to use sports to teach new concepts and use the skills I knew from the field to impart important life skills on others: teamwork, resiliency and passion. 

In the Peace Corps, I have realized how synonymous these concepts are. Volunteers strive to form relationships and utilize their on-the-ground knowledge to implement behavior change curricula, initiate programs that directly apply to the needs of the community and empower people in their community to create these programs on their own. I spent four years getting up in front of a group of youth, shouting or dancing ridiculously to get their attention in D.C., and now here I am in Zambia doing the exact same thing, except now the cultural and language barriers make me look even weirder. The confidence I have to command a room, the patience to stick with projects that take weeks to start, my love for finding common ground and my passion for health rights — all of those things stemmed from working with TGP. 
One of the biggest parallels between these two organizations is the work I do with HIV. In D.C., we explained to students that one in 20 people in the city were HIV-positive and one in 10 people knew someone close to them who was infected. Now I use a similar curriculum, Grassroot Soccer Skillz, to explain that in our community one in five people is HIV-positive and there is not a single person who doesn't know someone who is positive or has felt the effects of the disease. In D.C. we discussed the stigma of HIV and the importance of getting tested; here in Zambia, I find myself explaining this same topic. In both curricula, we play "HIV attacks" to describe how HIV affects the body. We also introduce a limbo game to discuss the pressure to have sex and how it increases over time – the only difference being that kids in Zambia have never heard of limbo before and kids in America play all the time.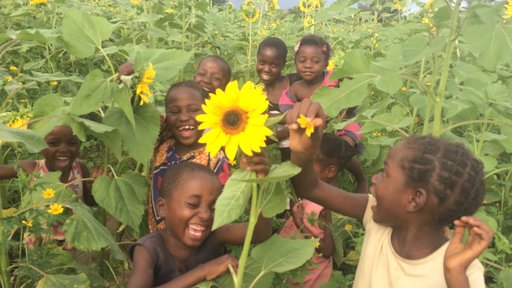 My interest in HIV work stemmed from that first TGP training in 2010 but has now become a personal venture in Zambia. I see firsthand how affected my community is, how difficult the gender battle is as women have very little control over their own bodies and their own decisions; I see a marginalized community where the terms "orphan" and "vulnerable" are hard to define because everyone has been affected by this virus. I have attended too many village burials and seen babies contract HIV despite major prevention of mother-to-child transmission efforts. Now we have found ourselves in a critical time for this disease. 
These are PEPFAR (President's Emergency Plan for AIDS Relief)'s 90-90-90 goals: 90 percent of people with knowledge of their status, 90 percent of those on treatment and 90 percent of those on treatment virally suppressed. In my community, we are working to build an HIV treatment clinic to reach these 90-90-90 goals: more confidential testing, closer and increased access to treatment, and enhanced support groups to ensure long-term adherence and thus, viral suppression. Waiting five years is not an option; the number of new cases only increases when adherence to treatment is limited. To get to an HIV-free generation, work must be done now. 
Peace Corps Volunteers have an important role to play. We know the people, we understand the stigma, and we recognize the cultural constraints. It is our responsibility to sensitize people, create safe spaces and introduce evidence-based programs, like Grassroot Soccer, to give people the knowledge and connect them to the health center and other resources. 
I had the opportunity to attend both the first and second Peace Corps HIV/AIDS Boot Camps in Zambia together with Volunteers and staff from 12 other African countries. That is the beauty of the Peace Corps. We are a team. We may be working in small communities but the impact we can have is large, especially if we come together and help one another. I could never have commanded that first group of sixth graders in D.C. without teammates by my side. This was the concept behind TGP and it has followed me now to the Peace Corps. It is never about what you can do, it is about what we can do. 
On this World AIDS Day, I think of not only the battle against the virus but also the battle for those that are positive around the world. We are working to empower people to take control over their virus or to take control over their decision to prevent it. We are all in this fight together and it's not over yet. 
---