Sharing my Hispanic heritage with my community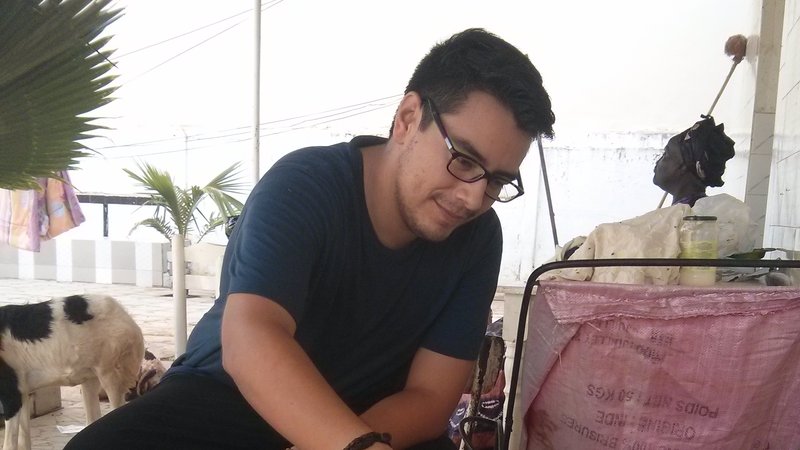 Jan. 29, 2016
As a Hispanic American Volunteer in Peace Corps Senegal, my experience is different than many of my white American peers.
To the Senegalese, I am a foreigner sometimes referred to as a Toubab, which is the West African version of gringo. However, the color of my skin, my thick, black hair and dark brown eyes confuse many Senegalese that have only had a small interaction with foreigners. Unless somebody knows that I am an American Peace Corps Volunteer, they try to guess my nationality. So far I have been called Mauritanian, Chinese, Spanish, French, Moroccan and, thanks to the recent influence of the media, somebody asked if I was a Syrian refugee. Very seldom do people in my community associate having American nationality to people with skin of color.
When I tell people that I am American with Mexican heritage, I explain how my grandparents immigrated to the United States to start their families in hopes of providing their children better opportunities. Senegalese can relate to that because expatriation is common. When I elaborate even further and say that Spanish was my first language, most people are shocked and express how unique it is for a Toubab to know multiple languages. 
From time to time my host family can hear me singing along to my favorite Mexican band, Maná, from my room. I tell them that the music reminds me of home and they smile. I'm happy and proud that my host community knows and understands my heritage and realizes that you don't have to be white to be American. 
– 
Siendo Hispano-Americano, mi experiencia en el Cuerpo de la Paz en Senegal es poquito diferente que la experiencia de mis colegas blancos-Americanos. 
Los Senegaleses me refieren como Toubab que significa Gringo en los países occidentales de África. Pero el color de mi piel, mi cabello lacio y negro con mis ojos oscuros confunde a muchos Senegaleses que no tienen mucha experiencia estar con extranjeros. Tal vez si no saben que soy voluntario con el Cuerpo de la Paz Americano, tratan de adivinar mi nacionalidad. Mauritania, Chino, Español, Francés, Marroquís, y gracias a la reciente influencia de los medios de comunicaciones, también refugio Sirio. La gente de mi comunidad casi nunca asocia la nacionalidad americana con gente de color. 
Cuando les digo que soy Americano de herencia Mexicana, les explico que mis abuelos migraron a los Estados Unidos con el espero de ofrecer a sus niños mejores oportunidades. Los Senegaleses lo comprenden muy bien porque ellos también tienen conocidos expatriados. Cuando elaboro más hasta decirles que el español fue mi primer idioma, muchos son muy sorprendidos porque es tan raro para ellos de encontrar un Toubab que habla más que un idioma. 
De vez en cuando mi familia me oye cantando canciones de Maná desde mi recamara. Les digo que me recuerda de mi familia, y sonríen. Estoy muy feliz y orgulloso de poder explicar mi herencia a mi comunidad y que comprendan que no tienes que ser blanco para ser americano.
"Coming [to Cambodia] has actually been a journey for me being able to identify as Hispanic more than I think I had identified as Hispanic before." – Danielle Carillo, Peace Corps Cambodia Volunteer