RPCV harnesses Peace Corps and Rotary Club experiences to propel youth into global service
Guided by the values of purpose, service, personal growth, and global interconnectedness my life has unfolded as a fascinating journey. This voyage began with my Rotary Youth Exchange experience, progressed through my transformative service as a Peace Corps Volunteer, and culminated in my current role as the founder of the nonprofit organization Elevated Up & Out.
In 2011, immediately after my high school graduation, I embarked on a life-changing journey. It started with boarding an airplane for the first time and traveling alone to southern Brazil. This marked the beginning of my yearlong adventure as a Rotary Youth Exchange student. This immersion into Brazilian culture was a profound experience.
I lived with a local family, and through perseverance and practice, I mastered Portuguese. I enjoyed traditional celebrations, adapted to cultural norms, and even took a shot at learning to dance the rhythmic Samba. I was more than just a visitor; I became a part of the community, living and breathing the Brazilian way of life.
After this exciting year abroad, I returned to the United States, and earned a Bachelor of Science degree in finance and banking from Appalachian State University. I graduated in 2016 and the experience I had as a Rotary Youth Exchange student inspired me to apply for the Peace Corps.
In 2017, I was invited to serve with the Peace Corps as an Education Volunteer in the island nation of Vanuatu in the South Pacific. I lived as a fully integrated member of the Stonehill village community, immersing myself as much as possible. My primary responsibility was teaching English to more than 200 children at a primary school, but my service extended beyond the classroom.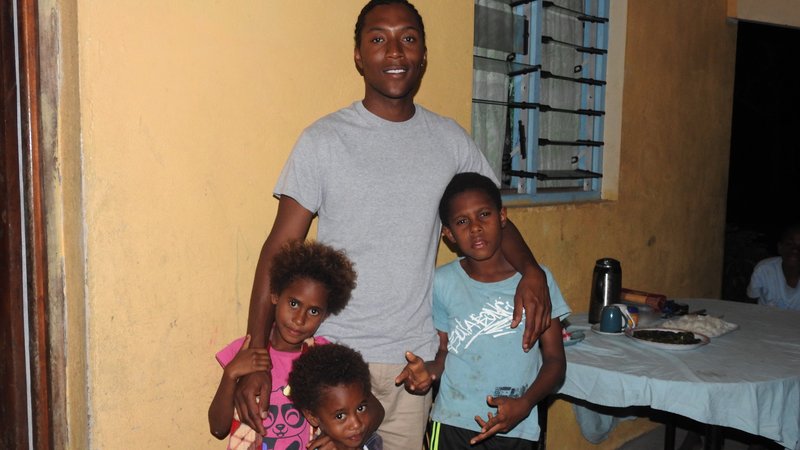 In collaboration with other Volunteers and community members, I helped deliver books to underserved rural schools. I can still remember the sight of eager, joyful faces of children as they flipped through the books, their eyes widening at the colorful illustrations.
During my service, I was also able to coordinate a Vanuatu native who was studying medicine at Emory University in Atlanta to visit our school's campus. Her story was inspiring for both me and the students. Her journey to Emory University was sparked by a Peace Corps Volunteer who served in her village when she was a child. Her journey, spurred by a former Peace Corps Volunteer, demonstrated the profound ripple effect of inspiration that the Peace Corps embodies.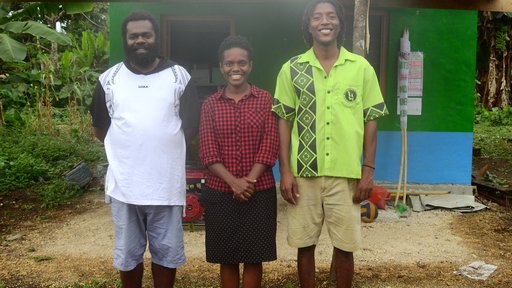 Another fulfilling endeavor I undertook involved a neighboring village whose community expressed a desire to host a Peace Corps Volunteer of their own. Not only did I assist in interpreting and completing the necessary administrative paperwork for their application, but I also took part in the physical construction of the new Volunteer's home. This hands-on project further deepened my connection with the nation of Vanuatu.
The crowning achievement of my service was a collective effort to secure a USAID grant, aimed at bringing solar-powered lighting to our school community. The realization of this project was a testament to our community's cooperative spirit, exemplifying how fostering sustainability can significantly improve the learning conditions for both students and teachers.
My life in the village wasn't just about undertaking projects or collaborating on work; it was about the cultivation of profound, enduring relationships built through shared experiences. My time in Vanuatu was more than a two-year service – it was a life-changing experience that helped shape who I am today. It was an experience of a lifetime and one that I hope inspires others to embark on their unique service journey.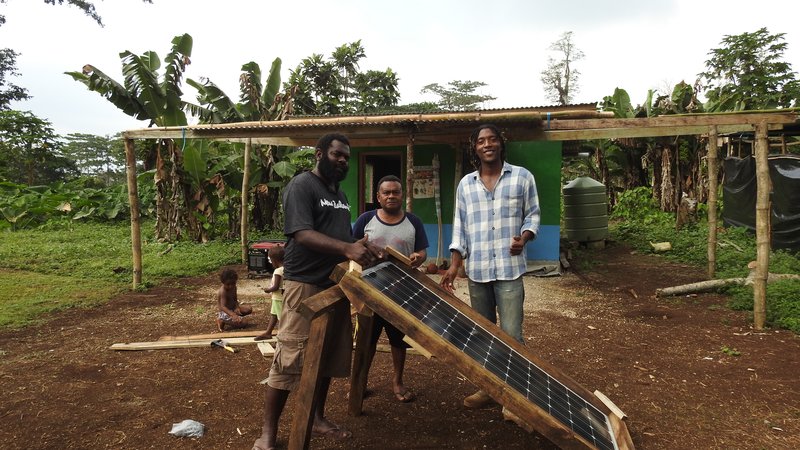 I partook in a celebration of love, bearing witness to the marriage of my host parents in my first training village. I stood at the threshold of new beginnings when I watched as my host mother from my second training village welcomed her newborn son into the world. At my permanent site, I shared in the solemnity of a life's journey ending, as I bore witness to the passing of my beloved host father.
These experiences, steeped in the profound truths of life, love, and loss, served as poignant reminders of our shared humanity and further cemented my bond with the human collective.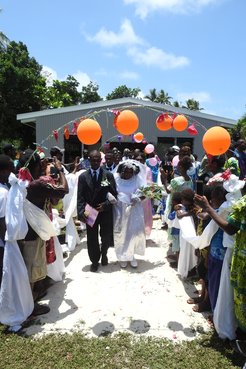 My service became a steppingstone to my continued service in the nonprofit sector and led to me to found Elevated Up & Out. Having grown up in a disadvantaged background, I've always considered myself blessed to have had the opportunity to travel internationally. More than simply feeling grateful for these experiences, I felt a burning desire to share the joys of international travel and service with others, particularly those who otherwise wouldn't have the opportunity to have those experiences.
Elevated Up & Out was established to empower underserved youth. We provide financial support to obtain passports and coordinate international travel and service opportunities. Through collaboration with Rotarians, Rotaract clubs, and Peace Corps Volunteers, the organization offers life-changing community service trips while abroad, fostering personal growth and cultural understanding. By breaking down barriers and offering carefully guided experiences, we enable young individuals to become global citizens, advocates for positive change, and ambassadors of cultural exchange.
We believe we can create a more empathetic world for all. Our vision is to nurture compassionate global citizens who are equipped with the knowledge, skills, and experiences to make a lasting impact in their communities and the world.
By establishing Elevated Up & Out, I hope to spread the inspiration I received as a Rotary Youth Exchange student and a Peace Corps Volunteer. My aim is to kindle a similar spark of purpose through global service in other youth, inspiring them to perhaps become future Rotary members or Peace Corps Volunteers.