Resolve to be the first: Q&A with a first-generation college student who served in Paraguay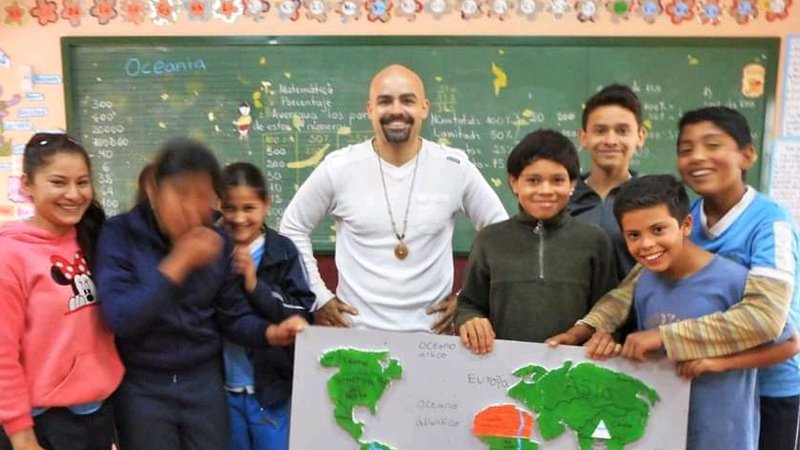 Jan. 20, 2020
This is the third in a series of Q&As with returned Peace Corps Volunteers who identify as first-generation college students and/or new Americans. Learn how they navigated the challenges of the decision-making process and service abroad.
Joshua Castro served as an environment Volunteer in Paraguay from 2015-2017.
"I consider myself a new American and a first-generation college student. My mother was born in Puerto Rico, moved to the U.S. in her mid-20s, and then started to learn English. She raised me and my two brothers solo. My father passed away when I was seven. Even though Puerto Ricans are U.S. citizens, they consider themselves Puerto Rican, not American."
What inspired you to join the Peace Corps?
I learned about Peace Corps in the third grade. We had a pen pal in the Peace Corps who would write to our class. As I grew older I was curious about other cultures and wanted to become a Peace Corps Volunteer.
By the time I was 25 years old I had my foot in the door for a few different career opportunities, but never felt I was doing what I always wanted to do, which was Peace Corps. So I decided it was now or never.
Did you face challenges in reaching your goal?
Prior to serving in Paraguay, I was invited to serve in sub-Saharan Africa but wasn't able to go because I couldn't pay for the dental work I needed. This time, as a Peace Corps applicant, I received a discount from a dentist I found on a list provided by Peace Corps staff.
My mother was very upset when she found out that I wanted to join Peace Corps. She saw that my friends were employed and didn't understand why I preferred to work for free, despite my numerous attempts to explain. She also worried about my safety. I tried to educate her on the safety net that Peace Corps provides and showed her testimonials of Volunteers, but it wasn't until a few months into my service that she suddenly realized that I was going to be fine and also that I was doing impactful work.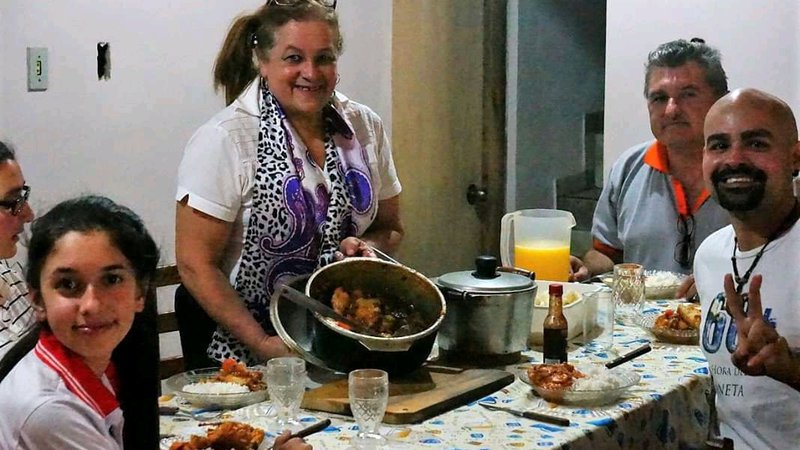 What were your biggest challenges during service?
My biggest challenge was my mother's expectation that I call or text her every day, to the point where it was negatively affecting my mental health. Although I had consistent cell service at my site, I wanted to change her expectations about communicating with me. I would wait an hour before responding to her, and eventually I went a few days at a time without texting her, and she adjusted.
How did your family view your Peace Corps service?
One brother was very proud of me but another brother was upset because he felt I was being selfish. My mother went from feeling angry to very proud and remains so, especially now that I work for the agency and am doing well. Ultimately my mother wants to me to be able to support myself comfortably. She looks at material things to assess how I'm doing in life. We continue to argue about this issue, but I also understand that she wants me to have more than what she had growing up.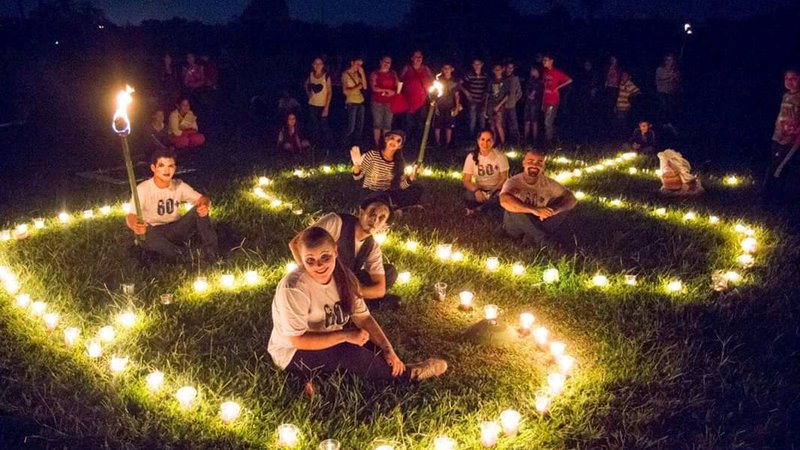 How has Peace Corps benefited you?
After I completed service, the readjustment allowance helped me finish graduate school with smaller student loans. I also discovered the student loan forgiveness program, which will eventually relieve me of twenty to thirty thousand dollars in student loan debt.
I currently work for Peace Corps; being able to use my non-competitive eligibility (NCE) status to get into the government system was very important for me. The medical and dental insurance provided by my job is also very important to me.
Overall my personal growth, and having accomplished a goal I've had since I was young, has been very rewarding.
Any advice for other first-generation Volunteers?
This is something you can do.
If your parents are upset, they'll likely come around. Especially if you have opportunities to introduce them to returned Volunteers before you depart for service. I invite applicants and families to events every month. Often parents end up wanting to join Peace Corps themselves!
If you feel responsible for providing an income for your family after college, know that Peace Corps opens many doors. It wasn't my master's degree that got me a job after college, it was my non-competitive eligibility (NCE) through Peace Corps.
Whether you are a Black-, Latinx- or Asian-American Volunteer—serving in the region of your ancestry or not— know that most people will not doubt your authenticity as an American, but when it happens it's a great opportunity for you to share about yourself. There are many more people in your community who will be inspired because they see themselves in you.