Making the most of my service with limited savings
Growing up in the Deep South, there was this mantra that surrounded me constantly: "I'm trying to make a dollar out of 15 cents."
In short, it means you become creative and strategic with the financial resources available to you when you do not have much. I knew that when I embarked on the journey to serve in the Peace Corps.
I had only $500 to my name, but I was confident that I could succeed at the sector I was chosen for while still exploring Zambia.   
As a Peace Corps Volunteer, I received a housing and living stipend to live in a manner similar to people in my community of service. There is no charge to participate in the Peace Corps, and each Volunteer receives more than $10,000 (pre-tax) to help with the transition to life back home after completing their service. But knowing that I didn't have family members or friends to provide me with funding to explore and take vacations with like many of my fellow colleagues, I decided I would see Africa through building genuine relationships with those in my community and through my everyday work.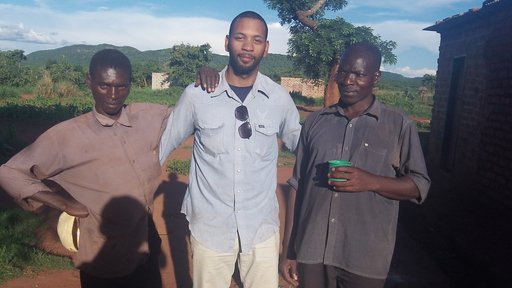 After arriving in Zambia, I knew my job would have me living in a rural community. In fact, I vividly recall the invitation saying my housing would be made of mud with a thatched roof and no electricity. My water would be from a nearby well or stream, which then I filtered through a Peace Corps-issued water filter.
Once I was placed at my site, I hit the ground running to integrate into my community and got to know my neighbors and the history of the community. As an Aquaculture Extension Specialist, I was able to travel around quite a bit while getting to know the landscape and people around me.
Often times, I would talk to my neighbors about growing up on public assistance programs and what that entails in the United States. This destigmatized in some ways the view that I was a "rich" American just living abroad. In fact, it probably enabled me to bond a bit more with the people in my community, district and province. I traveled to places around me like the Nachikufu Cave, a monument site located in my district.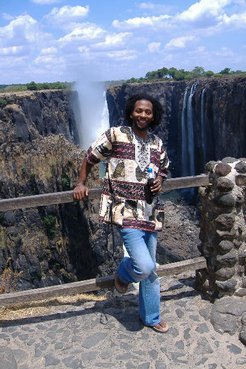 Throughout my service, I was able to collaborate with other Volunteers placed throughout other regions of the country for my job. I was also able to travel to the Southern Province to assist another Volunteer in the Education sector and help one of her neighbors incorporate aquaculture into his family's farm. While there, I visited Victoria Falls, which was amazing! 
I was able to experience and enjoy my Peace Corps service in a very fulfilling way that allowed me to balance the work I was invited to do, while enjoying the country I was fortunate enough to live in.
When I was preparing to return to the U.S. after my service, I wasn't filled with a lot of anxiety about supporting myself financially. If anything, my Peace Corps service enhanced my ability to live humbly. Through that, I was able to make the most of my readjustment allowance I earned while serving overseas.
Of course, looking back on my service, if I had a larger savings of three to six months of expenses to use any way I wanted, then I may have taken a few more trips during my service. But I never felt like I was missing out on my service because I didn't have the discretionary income of some of my fellow colleagues.
I learned how to bring my own truth to that old Southern saying.