"Life begins at the end of your comfort zone"
26 days ago, I stepped foot on the African continent for the first time and became a temporary resident of the beautiful country of Botswana.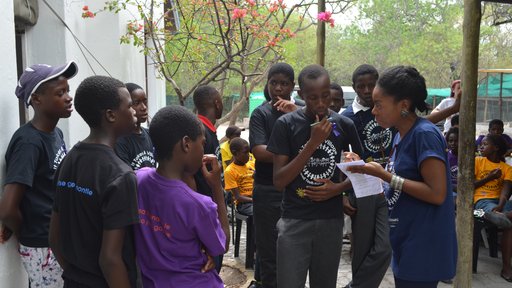 I joined the ranks of 80 other individuals who have committed to serve as Volunteers throughout various sectors for Peace Corps Botswana. The Peace Corps, which was established by President John F. Kennedy in 1961, is an organization that aims to provide countries with skilled professionals placed in country to help the country meet its most pressing needs. Volunteers serve as cross-cultural ambassadors, immersed in their communities to learn more about the local culture but also share U.S. culture with the citizens. 

We build capacity within organizations, strengthen organizational management structure, work in clinics and schools and empower youth. It is definitely a calling. In his famous 1961 inaugural address, President Kennedy stated, "Ask not what your country can do for you — ask what you can do for your country." 
So, here I am, serving my country and Botswana in addressing the HIV/AIDS epidemic. It is truly the most rewarding experience I've embarked upon. Approximately 70 percent of people living with HIV live in Sub-Saharan Africa (to which Botswana belongs). I truly believe I have been situated in the right place and at the right time. It is an honor.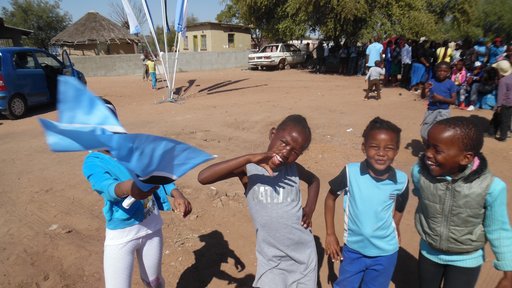 Yet… this experience is simultaneously the most difficult thing I've ever done. Everything that is familiar, I no longer have as a comfort. I live on the "other side of the world" where I am now considered a foreigner. Although I've never been treated negatively, adapting and integrating is a difficult process. New country, new language, new home, new "host" family… it is most definitely not for the faint of heart. Yet I am faithful, encouraged and determined. And I realize, "Life begins at the end of your comfort zone." So, cheers to life!

So, would I do it over again? In a heartbeat. 
Too many people belittle themselves and never realize their greatest potential, which sometimes means doing things that frighten you. In the time I've been here, I've seen so much beauty, both in the scenery and within the people. Had I not "stepped out on faith" and done something frightening, I would not be here. 
I am grateful for the wonderful Peace Corps staff, my loving host family, my fellow trainees and the country of Botswana for allowing me to contribute to a huge issue in such a small way.