Franklin H. Williams Awardees represent Peace Corps' Domestic Dividend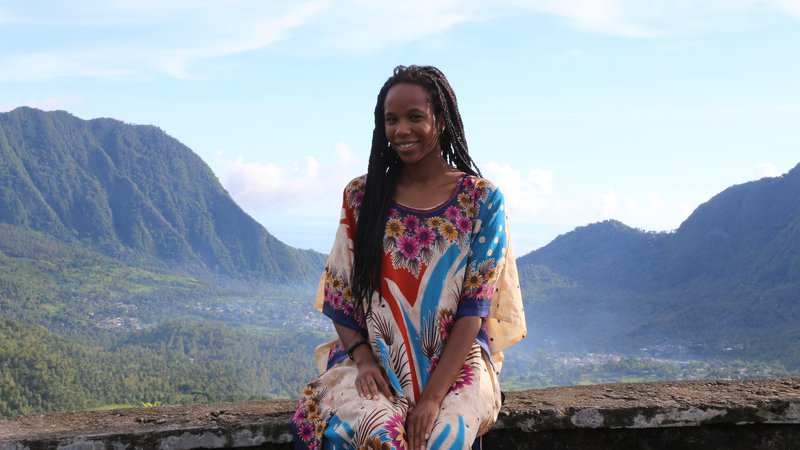 Jan. 6, 2021
Returned Volunteers leverage Peace Corps service to improve communities at home.
The many Peace Corps Volunteers who serve for 27 months in Education, Health, Agriculture and other sectors come back to the United States and deploy their new skills here at home, ushering in innovative solutions to collective problems in our communities. Just as successful companies give substantial dividends to their shareholders, Peace Corps provides a "Domestic Dividend" to communities across America.
The Peace Corps' Franklin H. Williams Award recognizes some of these dedicated individuals, specifically ethnically diverse returned Volunteers who have demonstrated a lifelong commitment to service and Peace Corps' Third Goal – promoting a greater understanding of other peoples on the part of Americans.
The following six returned Peace Corps Volunteers (RPCVs) received the 2020 Franklin H. Williams Award after a competitive process here at home.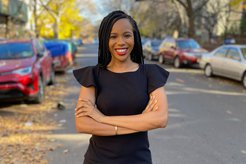 Diamond Butler, Brooklyn, New York: (Comoros, 2015–17)
Diamond worked on two major projects as a Volunteer: a resource center and a women's mentoring program. Prior to joining the Peace Corps, she was a youth programming and internship director in New York City, working with young people from Harlem and neighboring boroughs in after-school care, summer camps, family literacy projects, college trips, community health, and back-to-school programs. Diamond holds a bachelor's degree in political science and government. She currently works as a community school director in the Bronx, leading workshops about the Peace Corps and teaching lessons about Comoros. She is also a facilitator and chaperone for Black Birthright, a program that takes teens to Senegal.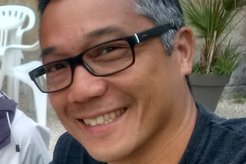 Dr. Sheldon Gen, Petaluma, California: (Kenya, 1990–92)
Sheldon Gen constructed several school buildings and water and sanitation systems in the community he served in Kenya. He now teaches and publishes in these subjects and has established study abroad programs in Thailand and Denmark as director of the Master of Public Administration Program at San Francisco State University. He has shared his Peace Corps experiences at local schools and served on the board of the NorCal Peace Corps Association in the mid-2000s, organizing RPCV events around the Bay Area. Sheldon holds a bachelor's degree in civil engineering, a master's degree in public administration, and a Ph.D. in public policy from Georgia Tech, where he published a book about the influence of civic engagement in public policy.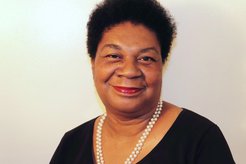 Ella Cheri Bennett, Lilesville, North Carolina: (Dominican Republic, 1991–93)
As an Education Volunteer, Ella collaborated with school personnel and members of her host community to establish a parent-teacher association, apply for funding, and plan and implement major physical repairs to her community's school. Following her Peace Corps service, she taught bilingual adult education and English as a Second Language to Spanish speakers from various countries for more than 17 years. Furthermore, as a GED instructor, she has provided educational resources and curriculum to imprisoned men, while exhibiting respect across cultural differences.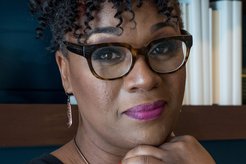 Dr. Sabrina Cherry, Wilmington, North Carolina: (The Gambia, 2001–03)
In The Gambia, Sabrina undertook a major project focused on helping young women and girls create sustainable income resources. Since serving, she has had an unwavering commitment to telling her Peace Corps story at churches, local schools, in her university classroom, and when she's recruiting minority students for Peace Corps service. She collaborated with colleagues to produce an article and national webinar on the integration of the Peace Corps Prep program into her university's global health curriculum. Sabrina holds master's degrees in public health and theological studies and a Ph.D. in public health. She is a member of the public health faculty at the University of North Carolina Wilmington.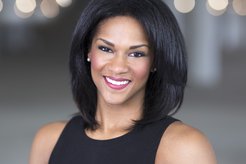 Jalina Porter, Washington, D.C.: (Cambodia, 2009–11)
As a Volunteer, Jalina taught English at her village pagoda, a sacred space for Buddhist monks that was not generally open to women. She also sat on the Volunteer Advisory Committee and held a panel on American racial and ethnic diversity in her district, among other projects. Since her return from service, Jalina has consistently promoted and advocated for the participation of historically Black colleges and universities in the Peace Corps and other national security pipelines. She previously served as the development director for the Returned Peace Corps Volunteers of Washington, D.C. and serves on the Executive Advisory Council of the National Peace Corps Association. A term member at the Council on Foreign Relations, Jalina holds a bachelor's degree from Howard University and a master's degree from Georgetown University. She is currently the communications director for U.S. Rep. Cedric Richmond, D-La.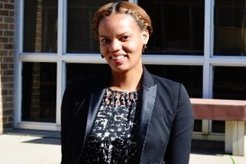 Denisha Richardson, St. Paul, Minnesota: (Fiji, 2015–17)
As a Volunteer, Denisha organized a Spice of Life, a group created to assist Peace Corps staff and Volunteers in supporting black, indigenous, and other Volunteers of color using newsletters, skits and other activities focused on diversity and inclusion. Since completing service, she has promoted the Peace Corps' Third Goal by making presentations to students and educators about the people and culture of Fiji in her local Minnesota school district. Denisha and a fellow RPCV also co-founded a business focused on inclusion and transformative change in society. She holds a B.A. in public relations and an M.S. in intercultural and diversity studies. She works as a refugee and immigration services officer.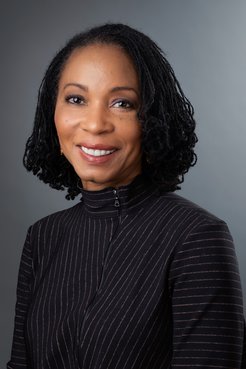 Franklin H. Williams Director's Award: Dr. Helene Gayle
In addition to these award recipients, Dr. Helene Gayle received the 2020 Franklin H. Williams Director's Award. This award recognizes a non-RPCV for their commitment to peace and civic engagement. She is president and CEO of The Chicago Community Trust, a nonprofit that brings together varied stakeholders to address complex global social challenges.
For almost a decade, she was president and CEO of CARE, a leading international humanitarian organization. An expert on global development, humanitarian, and health issues, she spent 20 years with the Centers for Disease Control, working primarily on HIV/AIDS prevention. She worked at the Bill & Melinda Gates Foundation, directing programs on HIV/AIDS and other global health issues. She also launched the McKinsey Social Initiative, a nonprofit that builds partnerships for social impact.
Recognizing the Peace Corps' Domestic Dividend
The Franklin H. Williams Award showcases and honors Peace Corps' primary Domestic Dividend — returned Volunteers on a mission to make the world a better place. These Volunteers are committed to civic engagement, service, and promoting diversity. Communities across the United States have benefited from returned Volunteers' experience, dedication, and collaboration. The Peace Corps recognizes these distinguished individuals for reinvesting their technical and leadership skills to make a positive impact in the public, private, and nonprofit sectors. We applaud them for leveraging their Peace Corps service to improve their communities here at home.
---