See past winners of agency awards to exceptional Volunteers, returned Volunteers, and staff.
---
Jump to:
---
John F. Kennedy Service Award
Awardees will be announced on May 19, 2022.
To watch the event, please register at Webinar Registration - Zoom (zoomgov.com)
Each member of the Peace Corps family contributes to the agency's success. The John F. Kennedy Service Award honors just a few of these individuals who go above and beyond for the Peace Corps and America every day.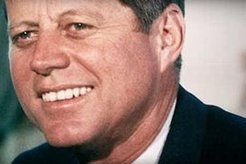 Awarded every five years, the John F. Kennedy Service Award typically recognizes two current Peace Corps Volunteers, two Peace Corps staff members, one returned Peace Corps Response Volunteer, and one returned Peace Corps Volunteer for contributions beyond their duties to the agency and the nation. This year, due to the unique circumstances stemming from the global pandemic, the agency will award one Returned Peace Corps Volunteer, two returned Peace Corps Response Volunteers, and two current or former Peace Corps staff members.
Award recipients must demonstrate exceptional service and leadership and further the Peace Corps mission and its three goals:
To help the people of interested countries in meeting their need for trained Volunteers
To help promote a better understanding of Americans on the part of the peoples served
To help promote a better understanding of other peoples on the part of Americans
2016 winners
Volunteer: Theresa Govert (Botswana, 2013-16)
Volunteer: Lauren Breland (Thailand, 2014-17)
Staff: Bryan Dwyer (RPCV - El Salvador, 2002-04; Staff - El Salvador, Belize, Honduras, Rwanda, 2005-16)
Staff: T. A. "Froggy" Chance (Jamaica, 1982-present)
Returned Volunteer: Dr. Brian Goff Smith (Guatemala, 2003-06)
Returned Volunteer: Bob Arias (Colombia, 1964-66; Peace Corps Response Panama, Paraguay, Colombia, 2009-13)
2011 winners
Volunteer: Robert Ferguson (Mexico, 2007–11)
Volunteer: Chris Fontanesi (Romania, 2007–11)
Staff: Maria Francisca (Frances) Asturias (Guatemala)
Staff: Mostafa Lamqaddam (Morocco)
Returned Volunteer: Kathryn Davies Clark (Sierra Leone, 1968–69; Jamaica, 1984–87)
Returned Volunteer: Joe Carroll Jaycox (Venezuela, 1962–1964)
2006 winners
Volunteer: Scott Overdyke (Panama, 2004–06)
Volunteer: Barbara Schlieper (Ukraine, 2003–07)
Staff: William Bull (various African countries)
Staff: Munkhjin Tsogt (Mongolia)
Returned Volunteer: Tony Gasbarro (Dominican Republic, 1962–64; El Salvador, 1996–98)
Returned Volunteer: Roland Foulkes (Ghana, 1982–84)
---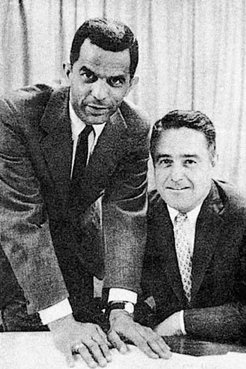 Franklin H. Williams Award
The Franklin H. Williams Award recognizes ethnically diverse returned Peace Corps Volunteers who demonstrate a commitment to community service and the Peace Corps' Third Goal of promoting a better understanding of other peoples on the part of Americans.
This award is named for Franklin H. Williams, an early architect of the Peace Corps. He worked at the agency from its inception in 1961 to 1963 and helped Sargent Shriver—the first Peace Corps Director—promote the agency and its programs to the world. 
Ambassador Williams' exceptional public service career included positions as the Peace Corps regional director for Africa, the U.S. representative to the United Nations Economic and Social Council, and the U.S. ambassador to Ghana.
The Director's Award is awarded to an exceptional non-RPCV.
2020 winners
Director's Award: Dr. Helene Gayle, Chicago Community Foundation CEO
Dr. Sheldon Gen (Kenya, 1990-1992)
Ella Cheri Bennett (Dominican Republic, 1991-1993)
Dr. Sabrina T. Cherry (The Gambia, 2001-2003)
Jalina Porter (Cambodia, 2009-2011)
Diamond Butler (Comoros, 2015-2017)
Denisha Richardson (Fiji, 2015-2017)
Learn more about the 2020 winners: Franklin H. Williams Awardees represent Peace Corps' Domestic Dividend
2016 winners
Director's Award: Bryan Stevenson, Equal Justice Initiative Founder and President
Ravi N. Dutta (Namibia, 2003-05)
Kendrall Masten (Zambia, 2005-07)
Dr. Paul M. Brown (Côte d'Ivoire, 1974-76)
2014 winners
Director's Award: Jo Ann Jenkins, AARP CEO
Ferney Giraldo (Guatemala, 2008–10)
Gertrude Anderson (Morocco, 1987–89)
Hugh Williams (Sierra Leone, 1974–76)
Manuel Colón (Paraguay, 2010–12)
Emily Ellison (China, 2009–12)
Alexandra Escobar (China, 2012–13)
---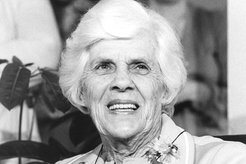 Lillian Carter Award
The Lillian Carter Award was established in 1986 in honor of former President Carter's mother, who served as a health Volunteer in India in 1966 at age 68.
This award recognizes exceptional Peace Corps Volunteers who served at age 50 or over and have continued to advance the Peace Corps' Third Goal.
Watch the 2021 Lillian Carter Award ceremony recording and read about the 2021 award winner.
Past winners
Carole Anne Reid/Aziza (Moldova, 2016-18; Eswatini, 2018-20)
Leita Kaldi Davis (Senegal, 1993-96)
John Campbell (Fiji, 1989-91; Botswana, 1992-94)
Helene Ballmann Dudley (Slovakia, 1997-99; Colombia, 1968-70)
Diane Gallagher (Cape Verde, 1990-92)
Dr. Catherine Taylor Foster (Nepal, 1996-98)
Shirley Maly (Uruguay, 1992-95)
"The Lillian Carter Award is a wonderful celebration of what is best about the Peace Corps—offering up some of America's best to the world, and bringing the world home to other Americans."
- President Jimmy Carter
---
Harris Wofford Joint Service Award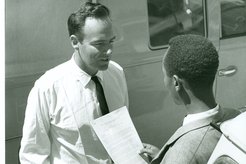 In honor of Harris Wofford, whose contributions helped establish the Peace Corps and AmeriCorps programs, our agencies are recognizing individuals who have successfully completed both a full-time service term or its equivalent in AmeriCorps, and the Peace Corps or Peace Corps Response.
The Harris Wofford Joint Service Award, established in November 2020, recognizes and honors individuals who have served in both programs since their respective inception in service to our country.
See more information and award criteria at nationalservice.gov.