A day in the life of a Peace Corps Swaziland Volunteer
So, what exactly do you do?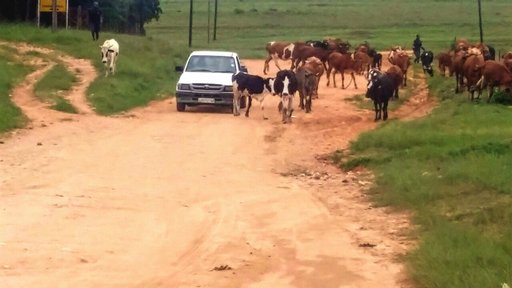 This question gets asked by many people. Community members and other Swazis are interested. Friends and family in America want to know. Friends that I haven't met yet are curious. Of course, potential Peace Corps Volunteers want a glimpse into what is potentially ahead of them.

For starters, I'm a youth development Volunteer in Swaziland. Unlike some Peace Corps sectors, like education, we don't have a preset schedule. We also don't have a specific job description. We are given the opportunity to make our own daily itinerary and work within our framework. In Swaziland, we aren't assigned to work with a particular organization or person. We're assigned to an entire rural community.

Though the days vary, I would like to present what a typical day for myself is like.
I wake up between 5:30 and 6:30 during the week, and sometimes on weekends. I boil a kettle of water (to shower) while I do other morning tasks. After showering, I make breakfast (typically oatmeal with cinnamon and brown sugar) and get dressed.
I try to leave my house by 7:00, if I'm going to walk to the high school. I can leave at 7:10 if I am going to bike. The school is just under two kilometers from my homestead. At school, I teach life skills. The school administration has also given me some class periods to teach "youth development." While there is a full grade-specific curriculum for the life skills classes from the Ministry of Education, the youth development time is up to me and my creativity.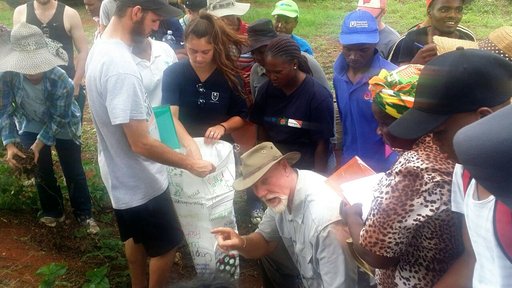 I have taught lessons on resiliency, confidence and leadership from various curriculums floating around the Peace Corps. I have led the students on team building and trust exercises. We tried to play some improv games, but that wasn't successful. We have played a life skills board game designed by some Volunteers who came before my time. I have discussed debatable topics before having students take positions and debate in class.

There are also times when the students have vast questions about America. Being the resident American, I get to answer these questions. Sometimes, these question and answer sessions will last for an entire period.

When I'm not teaching, I hang out in the staff workroom. Sometimes, I'm chatting with other teachers and trying to pick up more siSwati, or discussing life and ideas; other times, I'm reading a book.

I bring my lunch to school every day. It's almost always leftovers from whatever I made the previous evening.
There are many impromptu conversations with students, teachers, administration and other community members that happen regarding possible activities, projects and grants. Some of it pans out. Some of it doesn't. Impromptu conversation is partly responsible for me teaching a class.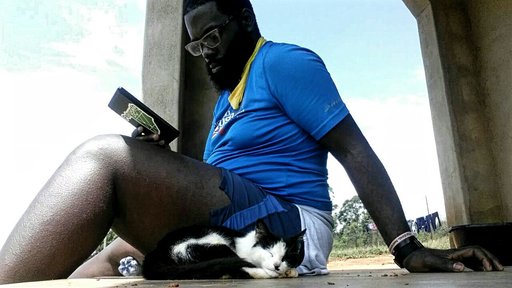 School dismisses at 3:35. After school, I ride or walk home. I change into some kind of loungewear and sit on my porch or go for a late afternoon bike ride. I'll typically try to find my host mom to greet her, especially if I didn't see her in the morning. Sometimes, neighbors or friends will stop by to chat. Sometimes, I read a book until the sun sets. This is also when I do my chores, like watering and weeding my garden, sweeping my house and porch, cutting grass or washing dishes.

Around 6:00, I start the process of cooking dinner. I am often distracted by a television show or movie, so I usually end up eating around 7:00. After eating dinner and finishing whatever I'm watching, it's time to go to bed (which is typically between 8:30 and 9:00).

There are other things sprinkled in throughout the day. Sometimes I'm asked to co-teach a class that relates to my interests, like economics or technology. My students have taught me how to play various card games. I've also led permagardening trainings in the community.
It is both daunting and freeing to be able to do whatever you want (within reason). You want to introduce baseball or ultimate Frisbee? Go for it. You want to trick children into analyzing English by studying and listening to the music of Drake and Jay Z? Why not!
I'm fortunate to be hosted by a community open to trying new ideas. Thankfully, most days are incredibly freeing.
Curious to learn more? Explore the World Wise Schools resources on this topic.
Explore