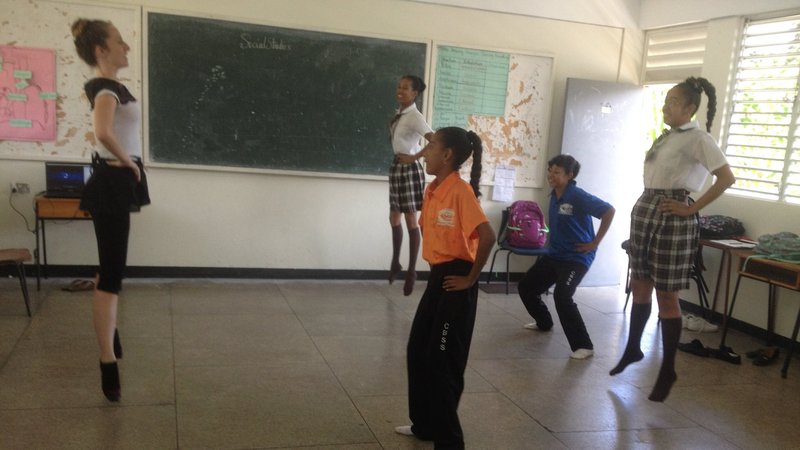 April 10, 2017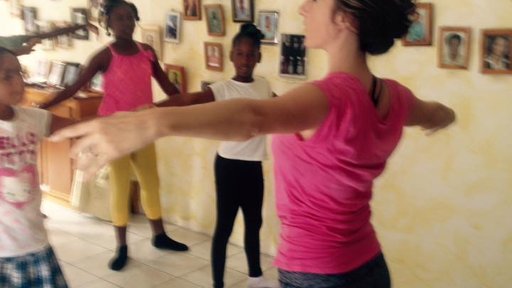 To most, the word translates to grace, classicism or even little girls spinning freely in tutus and tiaras. To me, it is the art that represents everything that makes life worth living: beauty, romance, music, joy, passion and physicality. Ballet, through study, dedication and near obsession, managed to open the world to me, and taught me how to offer myself to the world.  

So, when I saw that Peace Corps Response was looking for a ballet instructor and teacher trainer on the Eastern Caribbean island of Dominica for 12 months, I applied immediately in the hopes that I may be able to share my passion with the people here, potentially changing their lives with the art form that changed mine. 
I arrived here about two months ago and hit the ground running, or dancing, right away. The director of Dominica Institute for the Arts has been a wonderful counterpart and has effectively sought out many gifted teachers around the island interested in learning basic ballet skills to in turn pass on to their dance students. 
The children here have shown a tremendous aptitude for dance, excelling in Afro-Caribbean styles, and it's clear to me that the arts are well-respected and enjoyed. Everyone, from bus drivers to kids playing on the beach, expresses interest and requests lessons when I reveal that I'm here to teach ballet. Many people tell me what form of dance they practice — from the traditional bélé (which people frequently mishear when I say ballet) to the quadrille to soca.  It's wonderful to live in a place where so many people recognize the tremendously positive impact dancing can have on your life. 
My day-to-day life here is quite enjoyable. But how could it not be when you're living in paradise, people are relaxed and friendly, it's a breezy 80 degrees in the winter and you're busy doing what you love?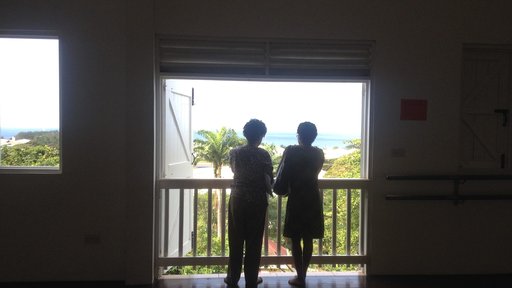 Though my schedule changes slightly every day, it normally goes something like this: wake up to the voices of neighbors greeting one another with "good morning!" and walk down the hill to the bus stop, crossing paths with chickens and goats, and passing rows of brightly colored homes with large porches to catch the breeze from the sea spread out ahead as far as the eye can see, dotted with little white sailboats. I take a bus up or down the coast (the main roads here must be situated along the sea due to the difficult, mountainous topography of the island), listening to the reggae, dancehall or gospel music of the bus driver's choosing.  

Once I arrive at either a primary or secondary school and meet with the dance teacher, I lead a group of young dancers with the teacher's assistance. We normally hold these sessions in classrooms with the desks pushed aside or anywhere with a suitable floor. Students wear athletic clothes and socks, and I play ballet class music from my phone.  
That's one of the best things about dance, in my opinion. You don't need expensive costumes, mirrors, barres or sound systems. All you really need is your body, space and the desire to learn, and your future is yours to determine.  
I stop by a snackette for a bake and fresh juice (soursop, if possible, my new favorite), before traveling to the gorgeous dance studio that was historically attached to a sugarcane plantation. There I listen to music, do my own barre exercises and teach my sweet students enrolled in Dominica Institute for the Arts ballet courses.   
At the end of the day, I return home exhausted but satisfied that I've offered my energy, skills and knowledge to the people of this country. My students may now only be aware that I'm teaching them funny words in French or how to point their toe properly (heels forward, please). But in time, the focus, discipline and creativity I'm requiring of them will be present in other aspects of their lives.
More importantly, they're learning something new from a culture different than theirs, from a person with a different skin tone and different background, and through that they will become more accepting, open-minded people, which is what this is all about, isn't it?  

---