Addressing disparities in Mongolia, from the village to the city
Mongolia is a land of staggering extremes – from the barren Gobi in the south to the lush Taiga in the north; from the harsh, frigid winters to the mild, pleasant summers; from the astounding privilege of the capital city to the extreme poverty of the countryside.
At its epicenter is the bustling, modern metropolis of Ulaanbaatar, Mongolia's capital city, with opportunities abound in various industries and sectors for those fortunate enough to have the economic and social means to take full advantage of them. Meanwhile in the countryside, rural Mongolians are often excluded from this progress due to geographic isolation, lack of awareness, and various socioeconomic disadvantages.
The remoteness of many Mongolian villages severely constricts the educational and career opportunities the students there are inspired to pursue. Additionally, those who live in the isolated areas of Mongolia often do not have the resources needed to travel far from their villages. This is often exacerbated by deteriorating or non-existent infrastructure and extreme, hazardous winters, making travel to the capital city logistically challenging, if not impossible. It was from these disparities that the Village-to-City (VtC) Project was born in 2013.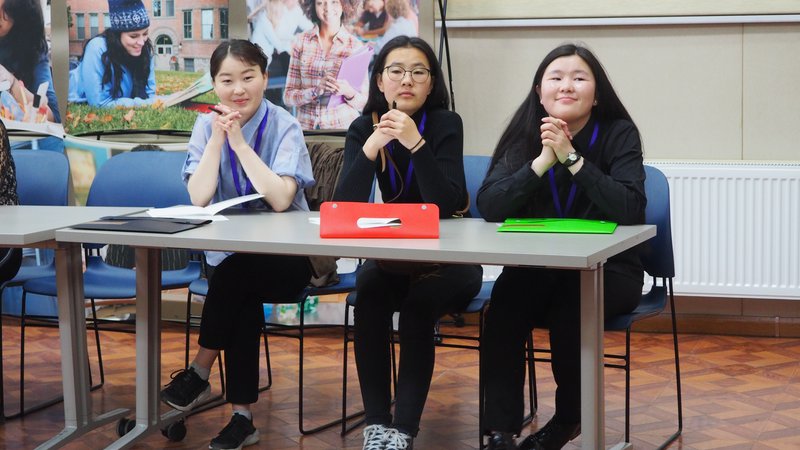 When I began my Peace Corps service in Mongolia the summer of 2017, these challenges were immediately apparent. I completed pre-service training in a small, northern village where most inhabitants earn their living through herding or farming with little-to-no knowledge of what their capital city has to offer. Later, I was placed in a provincial capital city that is a 12-hour bus ride from Ulaanbaatar.
Here, unemployment is endemic and residents face fierce competition for the few employment opportunities that exist. It reminded me of where I came from - a small town in the middle of Pennsylvania - where the economy had become stagnant and progressive job prospects were dwindling. For me, growing up and visiting cities like Philadelphia, New York, and Washington, D.C. opened up a world of possibility outside of my hometown and motivated me to study well in school so that I could one day live and work in these cities. This is what inspired me to join the VtC Project – the hope that Mongolian students could have a similar enlightening experience.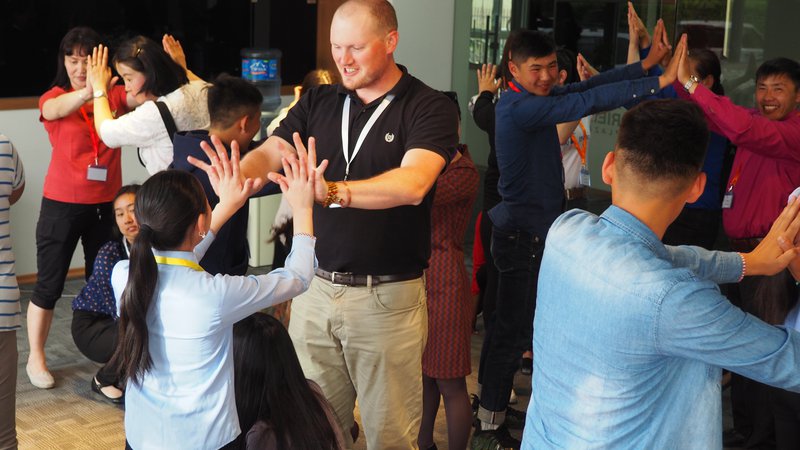 For the past seven years, VtC has brought over 100 high school students and teachers from Mongolia's expansive countryside to Ulaanbaatar – the vast majority of whom are female students and teachers. VtC prides itself on its high female attendance rate and aims to empower young women with the knowledge and tools to become capable participants in and contributors to Mongolia's expanding economy, thereby furthering the goals of the Women's Global Development and Prosperity Initiative.
Over one week in June, the VtC project brings sixteen students and eight teachers from eight different small villages across Mongolia to Ulaanbaatar to participate in an immersive educational and career development program. VtC temporarily eliminates some of the aforementioned obstacles by organizing meetings with leading Mongolian businesses and organizations, planning and delivering professional development workshops, covering the cost of travel to and from the city, providing lodging and meals, and hosting other extracurricular activities for the students and teachers.
The project dedicates itself to ensuring that equitable career and educational opportunities are made available to students from Mongolia's rural areas by empowering them with the means and methods to achieve success through exposure to Mongolia's growing and evolving economy. It strives to remove the economic, social, and geographic barriers that prevent many high-achieving, talented rural Mongolian students from realizing their full potential. Participation in VtC is strictly merit-based, not economically or socially motivated. Acceptance to the program is not dependent on the economic ability of the students' family but is based solely on thoughtful essay responses, which are objectively assessed by a local NGO, The Zorig Foundation.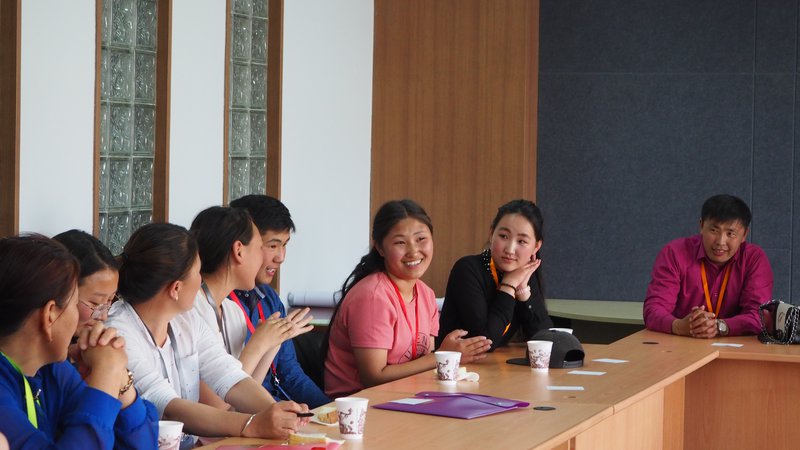 This year, sixteen students and seven teachers (nineteen of whom are women!) from eight different rural villages around Mongolia participated in the program. Participants visited a plethora of businesses and organizations from a wide range of industries including mining, banking, international development, accounting, consulting, entertainment, and education during their six-day visit.
Our visits included Oyu Tolgoi, Deloitte, Golomt Bank, Asia Foundation, Zorig Foundation, Mercy Corps, The State Theater of Opera and Ballet, Education Resource and Advising Center (EARC), Education USA, the National University of Mongolia, the U.S. Embassy, and Startup Mongolia. Businesses and organizations hosted various skill-building sessions that touched on vital topics like how to save money with a limited income, choosing a college major, youth development, study abroad and scholarship opportunities, entrepreneurship, and employment opportunities. Attendees also participated in workshops that focused on networking and professionalism, self-branding and career development, and peer education.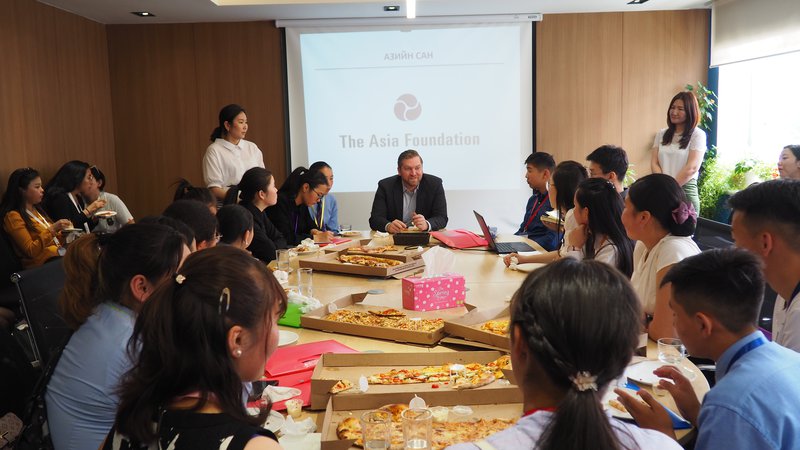 A huge component of the program focuses on knowledge-sharing and strives to bestow upon the attendees the importance of disseminating the information acquired during the week with their peers and communities by requiring each village to plan a presentation about their VtC experience. This technique ensures that the impact of the program extends beyond the immediate attendees and increases the potential of positively influencing entire communities in the countryside. It is the project's ardent hope that the VtC experience inspires these students to pursue progressive educational and professional paths and to become leaders in their chosen career fields thus propelling Mongolia into an inclusive, equitable, and prosperous future.
Working on VtC has been one of the highlights of my service. Over the past two years, I have been lucky enough to witness the wonder of the students as they begin to fully grasp the endless possibilities available to them in Mongolia. I've also seen the impact of the project, whether it's through the enormous generosity of our project partners, the receptiveness of the students to the entire experience, or the successes of project alumni. It is my and the project's ardent hope that VtC inspires its participants to pursue progressive educational and professional paths and to become leaders in their chosen career fields, thus propelling Mongolia into an inclusive, equitable, and prosperous future.
---