6 Peace Corps projects to fight malaria around the world
World Malaria Day is a time to highlight the impacts of malaria and the continued need to work toward a world free of the disease. According to UNICEF, malaria exists in 91 countries, with 90% of deaths occurring in sub-Saharan Africa. Many of our host nations are affected by this disease, which is why our staff, Volunteers, counterparts, and partners have collaborated on various projects to prevent and treat malaria. Below, we share six initiatives that have made a difference in communities and where you can find opportunities to help fight malaria in the countries we serve.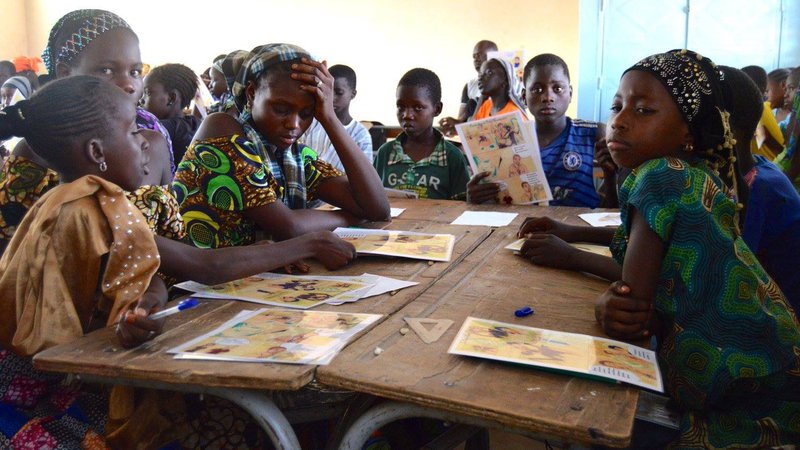 1) Education superhero in Senegal
One key to malaria prevention is education. In 2017, returned Peace Corps Volunteers Lexi Merrick used a comic book created by two Volunteers a couple of years earlier to boost prevention awareness in Senegal. It started as tool used in one local community and became an education resource across the entire country. The comic book was part of an interactive, three-day curriculum that focuses on prevention, care, and treatment, and charged students with being heroes in their communities. Read more about this initiative and its impact.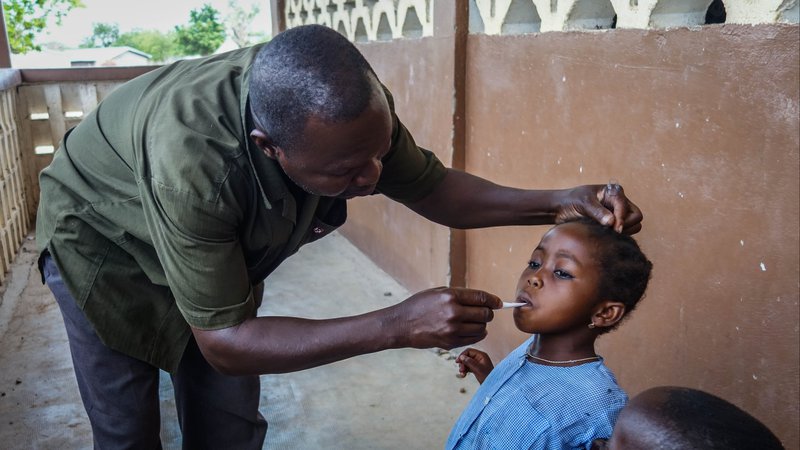 2) Stomping out malaria in preschools in Benin
In Benin, less than 20% of children infected with malaria in endemic zones are treated within the formal health system. Community Health Workers, or CHWs, Carly and Jake wanted to give children in their community a better chance to fight the disease. They collaborated to form a partnership between the education department and the health system to equip and empower teachers and CHWs to test and treat students for malaria for free. Learn how they supported the establishment of this program, and how it affected more than 300 young children.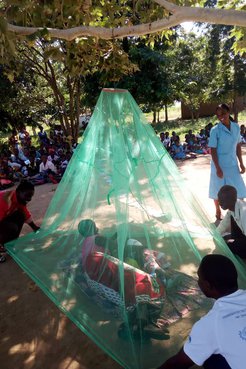 3) Changing malaria training in Malawi
Peace Corps Volunteers in Malawi receive extensive training on malaria. They learn a lot about the illness and how to treat and prevent it with the purpose of implementing programs to reduce malaria in the communities they serve. Typically, it's done through boot camps for Volunteers and counterparts. But returned Peace Corps Volunteer Jessica Hawk supported a more impactful and meaningful solution: training community members. Find out how this change inspired a community of champions.
4) Stomping Out Malaria in Zambia
In Zambia, 50% of hospitalizations are caused by malaria. Returned Peace Corps Response Volunteer Jane Coleman served as the Stomping Out Malaria in Africa coordinator in Zambia and focused on training and prevention. During her service, she was part of a net durability study to learn more about the nets communities use. Take a closer look at this project.
5) Early detection and treatment in Togo
Peace Corps Togo's initiative PECADOM+ has greatly reduced malaria across the nation. It's a project that empowered Community Health Workers to proactively seek out malaria cases in rural communities to find and treat the disease early. The initiative helped reduce malaria mortality rates.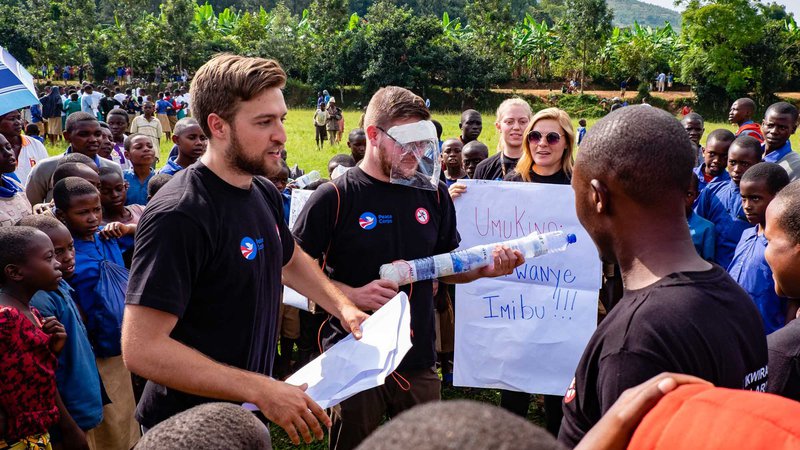 6) Malaria training and mobilization in Rwanda
Returned Peace Corps Volunteer Ryan Sanford served as a health extension Volunteer in Kigali, Rwanda, and focused on behavior change programs to combat malaria. Part of his work involved collaborating with community leaders and partners to develop training, educational materials, and action plans that provided communities throughout the country with the necessary tools to prevent and treat malaria. Learn how the curriculum he created alongside partners and community leaders impacted more than 800 students and 100 Community Health Workers.
Volunteer opportunities
The Peace Corps has multiple opportunities available now that involve fighting malaria. Discover how you can serve and work on projects that will generate awareness and prevent this disease.
---