PaludisMan: The hero of malaria prevention
This month, kids in communities all over Senegal are being introduced to their new favorite superhero, PaludisMan.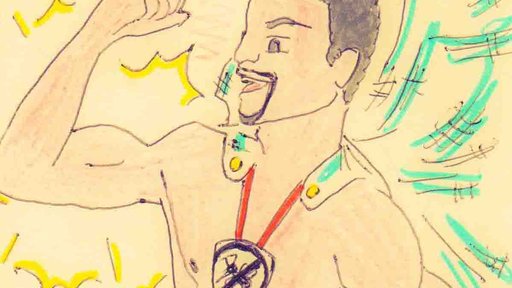 He's a malaria fighting champion clad in a mosquito net-cape and is here to teach primary and Koranic school students about the importance of malaria prevention, mosquito net care and repair, and early treatment seeking behaviors.
The PaludisMan project is a series of malaria prevention and treatment themed comics centered on the heroic character PaludisMan – a play on words based off of the French word for malaria paludisme. The program utilizes the comics as teaching tools, combined with educational activities and games to reinforce the comics' message.  It was originally developed by returned volunteers Mehdi and Erica in 2015 as a response to the need for malaria educational materials to reach primary-school-aged children. It was expanded in 2016 to nine other villages in the Kaffrine and Kaolack regions . These are areas where relatively low incidence of malaria hinders community interest in work to prevent and eliminate the disease aggressively.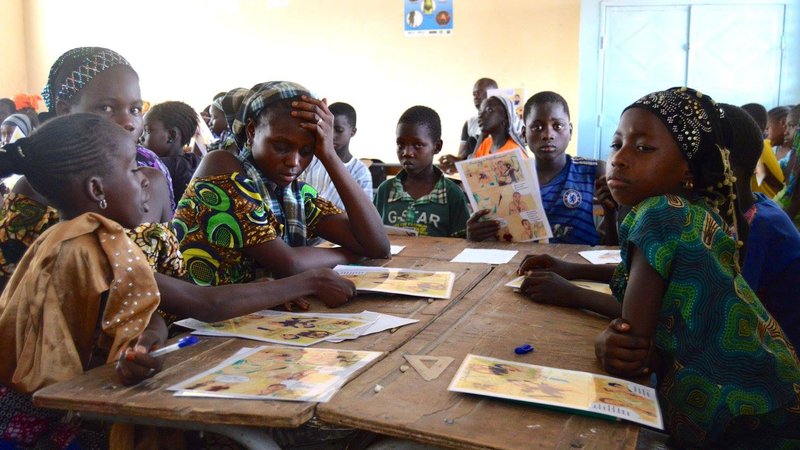 Though parts of Senegal are moving towards malaria elimination, 100% of the population is still at risk for malaria. In areas of pre-elimination that see decreases in malaria rates, people tend to relax their prevention methods as their perception of risk changes.  As areas of the country begin to have lower incidence rates of the disease, there's a risk that this deadly illness will be pushed to the back burner, making the fight to reach zero cases and declare elimination ever more difficult.  
In areas where malaria still has very high incidence, there is a distinct need for new and creative educational tools that engage youth by making malaria prevention fun. To this end, it's important to mobilize community members – especially youth who are growing up in this changing epidemiological environment. In collaboration with the Stomp Out Malaria committee and as Peace Corps Senegal's Malaria Initiative Coordinator, volunteer Lexi saw an opportunity to do just that in scaling up use of the PaludisMan project.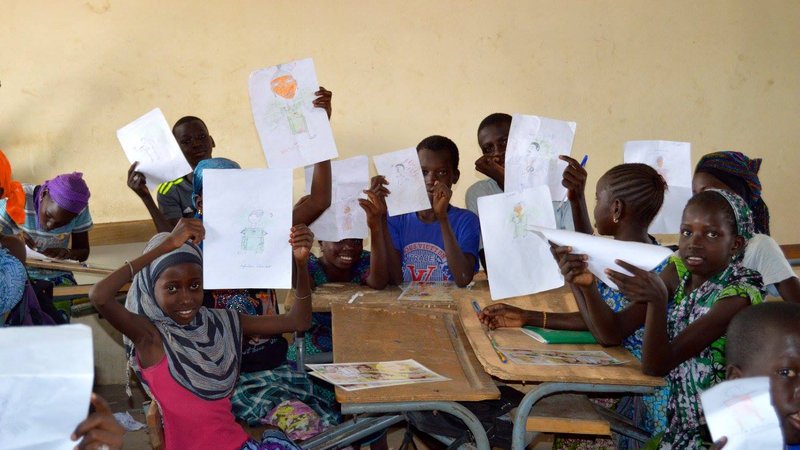 In areas where malaria still has very high incidence, there is a distinct need for new and creative educational tools that engage youth by making malaria prevention fun.
Each Regional Representative on the Stomp Out Malaria Committee identified two volunteers whose communities have identified malaria prevention education as a significant priority. Each school is implementing the program in April 2017. The first day of the program focuses on prevention – pairing the PaludisMan comic where our hero educates two kids about the importance of sleeping under a mosquito net with two games focusing on the consequences of not using a net. The second day addresses net care and repair, and the third day centers on treatment, emphasizing the effectiveness of medicine from the health structure versus from a traditional healer and the importance of completing all prescribed treatment.
After the three-day program, each school will form a club of 10 students who will become their community's "malaria heroes." They'll be equipped to visit their peers to check if they are using their mosquito nets, and to use behavior change communication strategies to educate their community about malaria prevention techniques.  This project will have a broad impact across Senegal – directly reaching over 720 students and indirectly providing education to an estimated 720 more through an "each one teach one" method.