Sri Lanka
About
Peace Corps Sri Lanka
Government of Sri Lanka considers English language skills as essential to the development of Sri Lanka's global labor market and economic stability. To this end, in August, 2016 when the Government of Sri Lanka invited the Peace Corps to re-establish a program in the country, they specified a need for Volunteers to support their efforts in English language education. A Country Agreement was signed in February 2018 and a Memorandum of Understanding with Sri Lanka's Ministry of Education (MoE) was signed in August 2018.
History
Peace Corps first placed volunteers in Sri Lanka, then Ceylon, in June 1962. Throughout the sixties, volunteers worked in community economic development, health and agriculture. The program was suspended in 1970 as a result of political transition in the country. Peace Corps Sri Lanka was re-opened in 1983 when Sri Lanka's President and the Minister of Education invited volunteers to return to work at newly established District English Language Improvement Centers (DELICs), which served as accelerated teacher training institutes. Over the next 15 years new cohorts of volunteers arrived annually, with most serving in the education sector. In March 1998, the program was again suspended amidst increasing violence related to the country's civil war.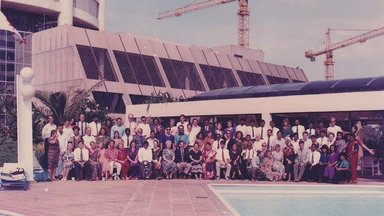 Following a devastating tsunami in December 2004, Peace Corps established a Crisis Corps program (now called Peace Corps Response). Crisis Corps Volunteers served between 2005 and 2006 until Peace Corps suspended operations in Sri Lanka in August 2006, again due to civil unrest and violence. Approximately 520 volunteers served in Ceylon/Sri Lanka between 1962 and 2006.
.
Today
Despite the departure of two-year volunteers over twenty years ago, fond memories of volunteers and the impact of their work are evident in many Sri Lankan communities today. Peace Corps staff has encountered Ministry of Education officials, regional administrators and teachers who credit Peace Corps Volunteers with teaching them spoken English in the 1980s and 1990s. Building on this legacy, Peace Corps Sri Lanka and English and Foreign Languages Branch of the Ministry of Education are partnering to address gaps in English language education.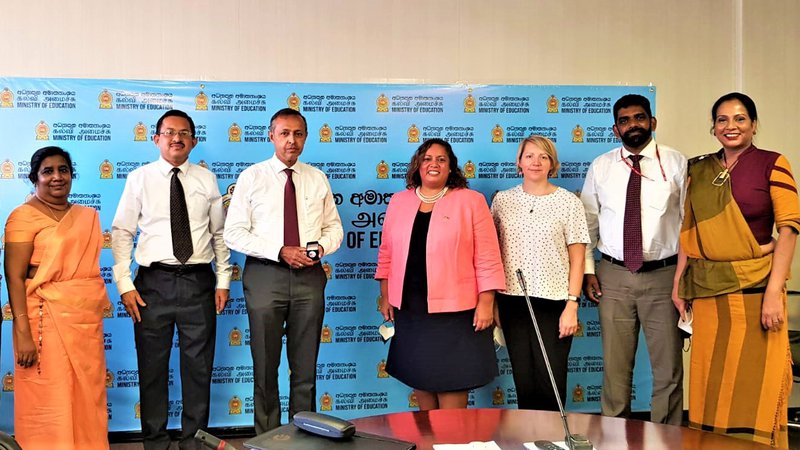 In collaboration with the MOE, Peace Corps will launch the English Language Education Project which will support the development of English language proficiency, focusing on spoken English, for teachers and students. Through co-teaching, workshops and communities of practice, teachers will improve their own English and their capacity to use communicative teaching skills. Students will improve their English skills, particularly speaking. Following an initial three-month training designed to provide volunteers local languages, culture and technical skills, 35 volunteers will enter their permanent, primarily rural sites. With increasingly larger annual inputs of volunteers, Peace Corps anticipates having over 120 volunteers within its first three years of operations.
To learn more about the Peace Corps activities in Sri Lanka, please check out our recent annual report: