Working with farmers with disabilities
It is seven in the morning and the temperature is already 100 degrees Fahrenheit in the Bakel sun.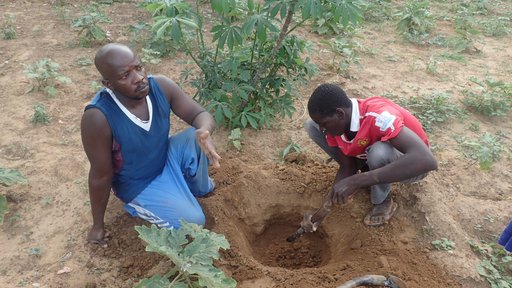 The heat in and around the Bakel region can reach to 120 degrees in peak season. This makes everyday a test of one's resolve, but this does not deter 56-year-old Harouna. Eric is an Agroforestry Volunteer who started working with Harouna last year and could not believe his tenacity and commitment to learning new agroforestry techniques. 
Harouna faces another obstacle, something he faces everyday like the Bakel sun: he is physically disabled. Harouna has a severe limp from his left leg and is blind in his left eye. His leg barely functions and he must turn his head sharply to see from the left. Despite his physical limitations Harouna defies all odds and is one of the most successful farmers in the area. He explains to Eric that he enjoys learning and experimenting with new farming techniques. Harouna does not allow his physical disabilities to slow him down. He seems to exert the energy of two men in their 20s!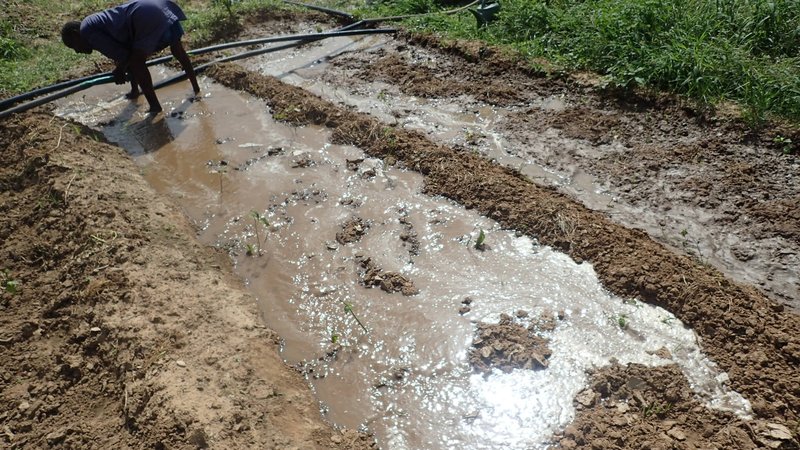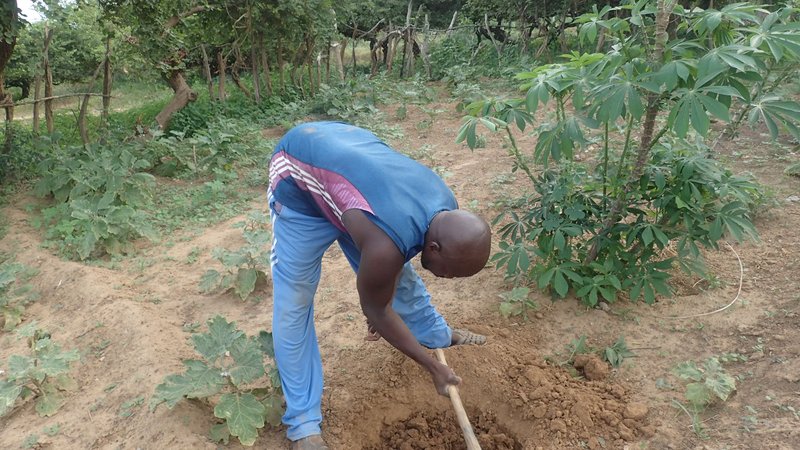 Eric rides his bike a few miles down the road to another village and meets up with Oumar. Oumar is a native Soninke, but speaks five additional languages including Pulaar. Oumar is busy working in his garden, weeding his vegetable beds and watering his prized fruit trees. Oumar soaks up the agroforestry techniques that Eric teaches him. Being a successful vegetable gardener is not easy, but Oumar is now learning how to incorporate trees into his large vegetable garden.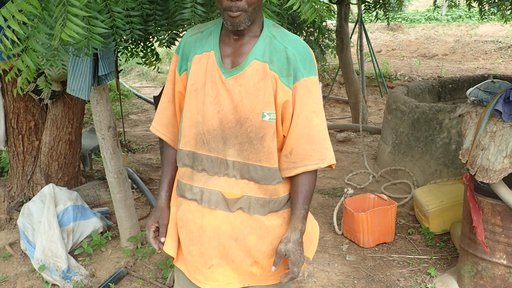 Oumar and Harouna do not know each other, but they are both physically disabled. Oumar, like Harouna has a severely disabled left leg, which hinders his ability to farm. Oumar's disability does not keep him from working his large vegetable and fruit garden, even if it is difficult for him to stand for more than ten minutes at a time. Like Harouna, Oumar derives a lot of his success from experimenting with new gardening and agroforestry techniques. His disability does not define him; he is known as one of the knowledgeable and capable farmers in the Bakel region. When Oumar is done working his field, he manages a small boutique and has three young children to keep up with. 
His disability does not define him; he is known as one of the knowledgeable and capable farmers in the Bakel region.
Cashew trees are the new element that Oumar is beginning to incorporate into his gardens; he learned from Eric and at a Peace Corps training the environmental and economic significance of cashews. Oumar explains to Eric the importance Peace Corps has had in his life, "I don't want money; I could eat well for a week with money. I want knowledge; with knowledge I can eat well my entire life and my children can eat well the rest of their lives. Peace Corps gives people knowledge and that is much better than money in my hand."