Twenty-Nine Latrines, Eight Schools, & Two Peace Corps Volunteers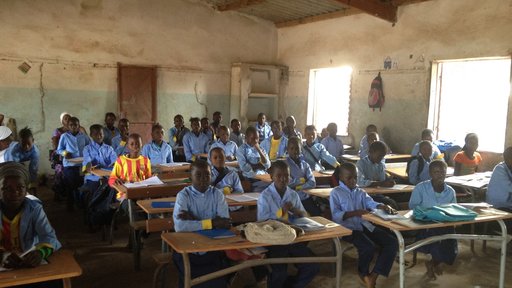 It all started with a conversation at one school in one village in the region of Kolda. When Peace Corps Volunteer Laura met with the principal of the local elementary school for the first time, she asked him what the school's biggest problem was. His answer: "we don't have any functioning latrines".
Though she is a Community Economic Development Volunteer, Laura decided to take on this challenge as her first project. It quickly grew in scope, first encompassing all schools within the commune and then all schools within the neighboring commune. At that point, Health Volunteer Abigail decided to join the project.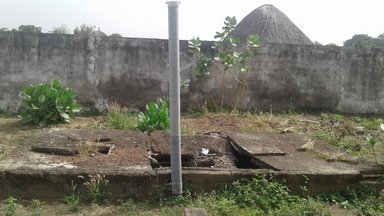 Between them, the two communes support two pre-schools, 12 elementary schools, one middle school, and one high school, and latrines were not included in standard school construction. The extreme poverty of the two communes has meant that, as of now, only eight of these schools have been able to build functioning latrines to their students. Two other schools have latrines, but they are in a state of such complete disrepair that they cannot be used. The remaining six schools have no latrines at all. 
The children in these communities relieve themselves in the bush and typically do not wash their hands, hygiene practices known to promote disease. Beyond general hygiene problems, the lack of functional latrines also exacerbates gender imbalances, particularly at the higher levels of schooling. Teen girls who have reached puberty often choose to stay home during their periods for lack of adequate hygiene resources.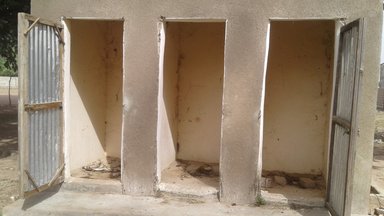 The goals of this project are to improve overall sanitation practices and to increase regular school attendance of female students. The mayors of the two communes, all village chiefs, school principals, and presidents of the parent-teacher associations are fully involved in the planning and implementation of the project. The project aims to build or rehabilitate 29 latrines at eight schools, teach students about hand washing, and work with girls to give them better access to educational and professional opportunities. In total, more than 1,000 currently-enrolled students and 32 teachers will benefit from these improved sanitation conditions, as will many future generations of students.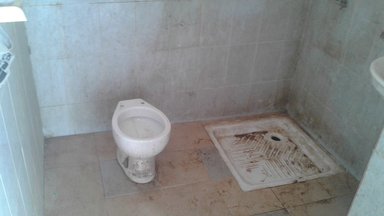 The project is split into two parts: construction and capacity-building activities. Construction will start in February and will be done by two masons (one responsible for the rehabilitation of 13 existing latrines and one responsible for building 16 new latrines) and one plumber. The capacity-building activities will run alongside the construction and will include hand-washing and soap-making classes at all eight schools for students, parents, and teachers. Laura and Abigail will also organize separate brainstorming sessions with teachers and principals to discuss obstacles to female school attendance and what can be done to decrease them. 
Construction and accompanying activities should be completed by April 2017. Stay tuned for an update!
---