My First Impressions of Peace Corps Senegal
I had gotten my ticket already, checked in my bags, and walked to the stairs that led to Gate 11.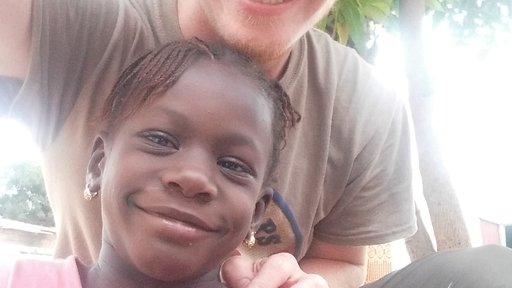 I gave a big hug to my mother and fought more than a few tears as I said goodbye to my family.  I was surprised at the familiarity of the feeling; I remembered skydiving for my 18th birthday. All the tension and nervousness built up to the moment when all you can do is jump, enjoy the adventure, and know that you will be thankful you did it. 
Unlike many volunteers, I had never traveled outside the United States before coming to Senegal. I always expected culture shock to be singular moments of disparity between two cultural views or behaviors, but that didn't happen for me. It took me four months to realize that I even experienced culture shock. I showed up in this new world, completely foreign, surprisingly familiar, so much activity, noise, hotness, being told to eat until I was full, thinking that life was going to be slow but seeing the opposite, dancing, and all these languages where I could hardly tell where one word started and another ended. It was all fun and amazing yet terribly confusing.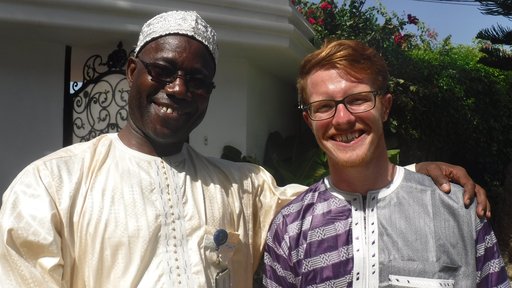 During training, each day seemed to go so fast, causing sensory overload. I made many amazing new friends and had non-stop classes from 8am to 6pm, seven days a week: Medical training; Safety training; and Technical training. During cultural training I had a new family who I couldn't talk to, a new name I could hardly pronounce, and a lot of work to do in our group's garden. It seemed a lifetime after landing in Dakar, but 10 weeks later, I blinked and went to my site.On my first day in village, I was dropped off at the chief's house with all the Agroforestry knowledge that I gained during training and a few tree sacks, and was told to do something for my new community. "You will need to integrate," they said:
"Talk to people, get to know them, get to know their families, their struggles, what they like and what they don't like. Try not to just understand what they believe, but also try to understand why they believe it, and try to find ways to improve their lives. Oh, and plant some trees and teach them how to take care of their mangos."
Then service starts! And, wait, where am I supposed to start? Should I spend each day only trying to get to know people in a challenging new language or trying to get some "real" work done? Who do I talk to first? Is there a better strategy for finding work? Should I be doing surveys or merely enjoying the moment? Go to the fields and shovel with a farmer? Spend the day eating with a new family, getting to know new people, or deepen the relationships I've already started? Every day is slow and challenging but so often rewarding and enlightening. All I can do is be patient with myself and recognize that it takes time to adjust to a completely new life and to figure out what Peace Corps service means to me.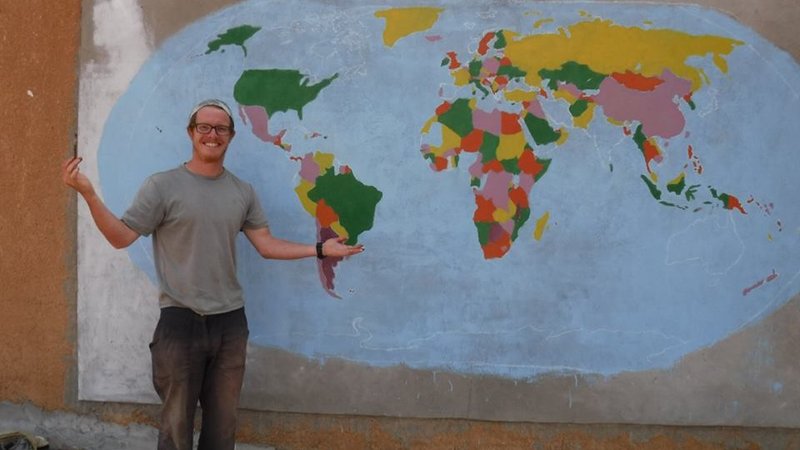 As I get to know my community better and better, I am astonished by the openness and kindness of the people of Senegal.
Normalizing is slow. As I get to know my community better and better, I am astonished by the openness and kindness of the people of Senegal. Simply greeting people you have never met turns into an invitation to eat lunch in their home, laugh with their families, play with their kids, and enjoy the exchange of words, experiences, and cultures. With little to do in a small village, sitting and talking becomes the most valued activity and taking time out of your life to sit and talk is met with genuine appreciation. Every moment is an opportunity for new friends and experiences.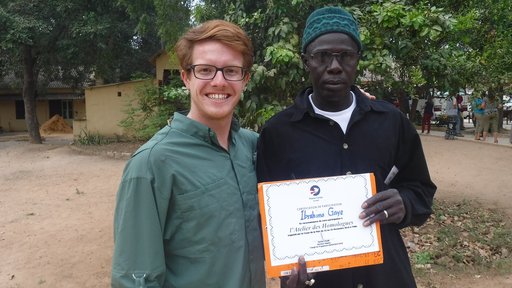 The culture shock became apparent as I started to get over it. I relaxed and started to take my days one hour at a time. My language abilities got better and the people appeared more human to me. I am still slowly getting used to seeing the same people every day, understanding their lives and my own. 
Life here is not easy, but rewards come in beautiful moments: sitting under a mango tree with farmers and taking a nap while enjoying the breeze. It's the little wins when you effectively convey your point in a language you didn't even know existed a few months ago. Or, they are found in the crazy times like watching kids do the most ridiculous things and surprised women watching an American wash dishes. The personal growth that I have experienced in my time here is immense, and I learn new things every day. I'm learning to fail better, live in the moment, take deep breaths. Most of all, I'm learning to love Senegal!