Armenia
About
History of the Peace Corps in Armenia
The first Peace Corps Volunteers arrived in Armenia in the winter of 1992, during the most difficult of times for the young Republic. The young republic faced a lack of food, electricity, and heat, during a particularly hard winter, and the country was still dealing with the difficult recovery period after a devastating 1988 earthquake, the breakup of the Soviet Union, and a war with Azerbaijan over the disputed Nagorno-Karabakh territory. Yet, despite all of these difficulties, these first Volunteers stayed in Armenia and served their communities who welcomed them with warm hearts and open arms. Since then, around 1,100 Volunteers have served in the Armenia Peace Corps Program.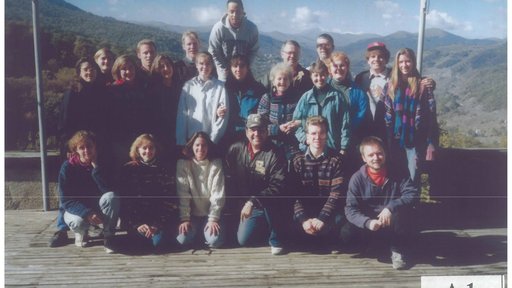 Since 1992 Peace Corps has promoted peace and friendship in Armenia, while also contributing to the education, youth, environment, civil society and economic development, and health sectors. Peace Corps Volunteers have also taught Armenians about American culture and brought what they've learned of Armenian culture back home to their communities in the United States.
Peace Corps Volunteers worked alongside with host country national partners in communities in Armenia and have formed lifelong friendships with Armenians.
Peace Corps Armenia Today!
Due to COVID-19 pandemic, PC Volunteers were evacuated. The 28th group of Volunteers will be arriving in Armenia in March, 2023.
The Peace Corps has well established programs in Armenia implemented in partnership with the Ministry of Education, Science, Culture and Sports and has a strong reputation for effective grassroots development work in the communities.
To learn more about the Peace Corps activities in Armenia, please check out our most recent annual report: