The World Happiness Report: Re-Evaluating the Bottom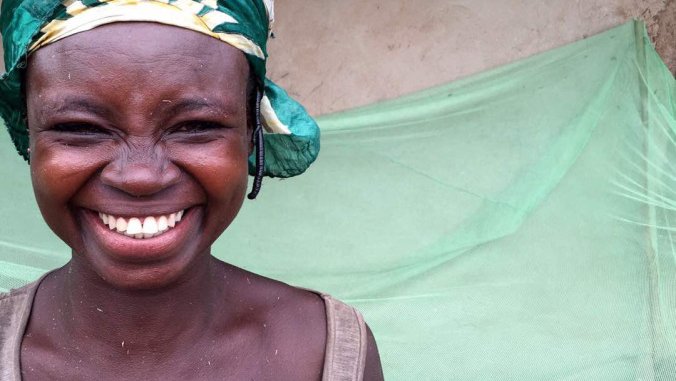 July 18, 2018
"Numerous news outlets question how Norway jumped to the number one spot. . . . Who's discussing the apparent rampant unhappiness in Togo?"
You may have heard that Norway took the number one ranking on the most recent World Happiness Report (WHR).  
You probably haven't heard that Togo jumped from the least happy country in the world to the sixth least happy country.  Though I've read the World Happiness Report before, I've never felt so personally connected to the numbers.  
In past years, I've used the Report to argue for universal health care and cheaper education.  I've enjoyed the stance the Report takes that development cannot be measured by income alone. While I'll likely still point to the top ten countries (Norway, Denmark, Iceland, Switzerland, Finland, Netherlands, Canada, New Zealand, Australia, and Sweden) when touting my political beliefs, this is the first time I've looked so closely at the bottom ten countries (Yemen, South Sudan, Liberia, Guinea, Togo, Rwanda, Syria, Tanzania, Burundi, and Central African Republic). In fact, I now think that bottom group is much more interesting when tracking changes in happiness. After all, all of the top ten countries in the 2017 report were in the top ten two years ago.  
Shortly following the release of the Report, I read several articles that praised Norway's jump from number four to number one and tried to explain the contributing factors to the country's success. Numerous news outlets question how Norway jumped to the number one spot. NPR concluded that access to higher education and access to high-quality health services play a large role in Norway's success. But higher education is a lofty goal for a country with teachers constantly missing school to strike due to a lack of pay.  High-quality health services are a pipe-dream in a country where over half of infant deaths are caused by mosquitoes.  Who's discussing what caused Liberia to drop from 116 to 148 or how Ivory Coast jumped from 151 to 128?  Who's discussing the apparent rampant unhappiness in Togo?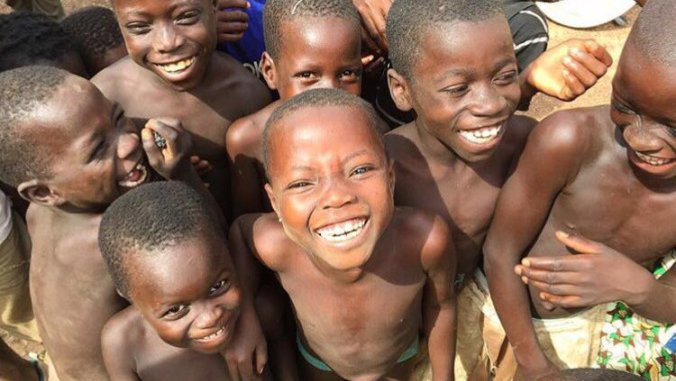 Some of the bottom countries seem obvious.  Central African Republic, Syria, South Sudan, and Yemen have suffered from violence and war in recent years.  Guinea and Liberia are still struggling to recover from the Ebola crisis that killed over 7,300 people in the two countries.  Other countries struggle with corruption.  But this alone cannot explain the low rankings of the bottom ten countries.  After all, many other countries on the list suffer from war, corruption, and disease: Iraq stands at 117, Nigeria at 95, and Sierra Leone at 106.  What, then, makes these bottom ten countries so unhappy?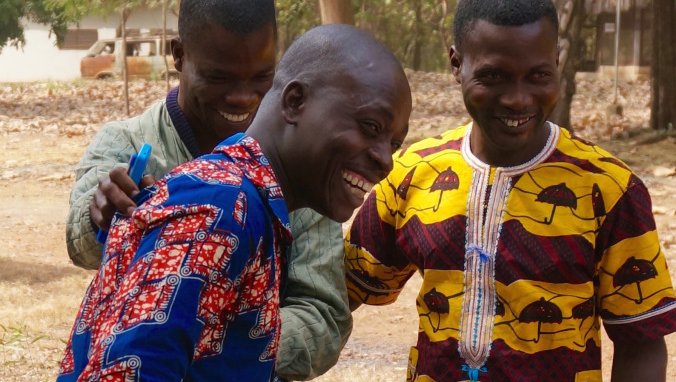 The UN focuses on six key variables to determine the happiness ranking for each country: income, healthy life expectancy, social support, generosity, freedom, and trust in government and business.  Additionally, they've added in positive effect (how often one felt laughter and enjoyment in the previous day) and negative effect (how often one felt worry, sadness, and anger in the previous day).  
When I read Togo's low ranking, I went back to the variables to see if it made sense to me.  We obviously lose out on GDP per capita ($1,320, or just over $3.50 a day), life expectancy (58.4 years), freedom to make life choices (the majority of the population depends on subsistence farming), and perceptions of corruption (the main topic of conversation at any tchuk stand, a gathering spot featuring the local brew).  But what about the other four indicators: social support, generosity, positive effect, and negative effect?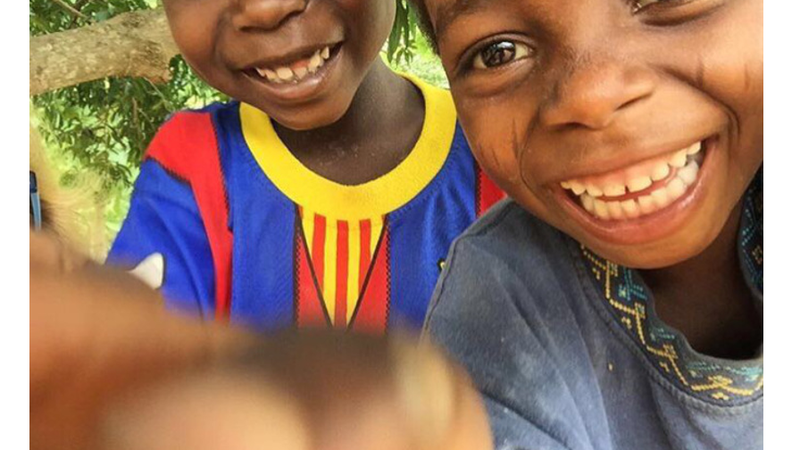 I've never been surrounded by so much generosity.  I once told someone in my village I like fufu (pounded yams) and promptly received a giant bag of yams that I could not possibly consume alone.  
I've never seen such intense social support either.  Yesterday at my weekly trip to the clinic to help weigh babies, I measured an extremely malnourished baby for the first time (of four categories: very healthy, healthy, somewhat malnourished, and extremely malnourished).  As I looked down at the mother's health card, I gathered the strength to tell this mother that her son is at serious risk and could die.  But as I looked up, I did not encounter a young mother, but an old woman surrounded by a group of other women with their own babies.  At my confused expression, a clinic worker stepped in to whisper to me that the baby's mother died.  As I informed the old woman about formula and nutrition, the other women all gathered around to learn as well.  After a translation into Kabiye (my local language), the older woman stoically let the others tie the tiny baby to her back before she left.  
Regardless of recent news reports on the shockingly high U.S. infant mortality rate, I realize the chances of this situation happening to begin with in the U.S. are much much lower.  However, I also strongly believe that the amount of social support this baby was receiving was immensely higher than it would be in the United States.  If an entire group of mothers taking responsibility for a motherless child is not an example of generosity and social support, what is?
Well, according to the World Happiness Report, generosity is best measured with the question, "Have you donated money to a charity in the past month?"
Seriously?  Of course Norway is more generous than Togo if that's the question by which you're judging happiness.  How about asking, "Have you taken in a motherless baby recently?" or, "How many yams have you given to a stranger in the last month?"  
I turned from the Report to my community to ask more questions.  I went around to tchuk stands and asked people to define the World Happiness Report variables and rank their own community after describing the WHR.  Two things surprised me: first, when I asked people to rank their community's generosity and social support on a scale of 0-10 (like the WHR does), they chose 3 and 4.  Second, when I asked people to define generosity, many people described the sharing of understanding, not the sharing of material goods as I might have defined it, and definitely not charitable donation as the WHR defines it.  
After this exercise, I came to two conclusions: maybe Togo is as severely unhappy as the WHR concludes, and perhaps generosity is not the same to someone in Togo as it is to someone in Norway.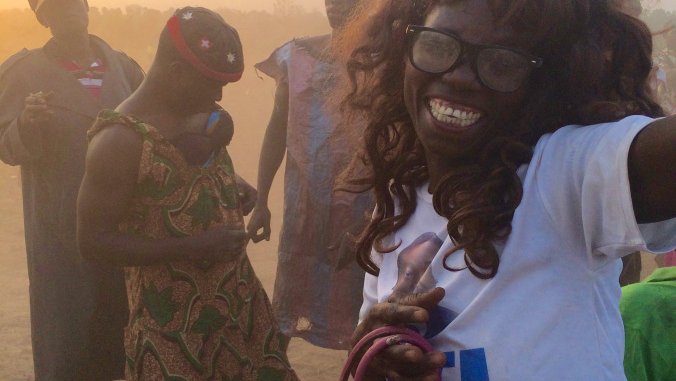 Let's start with the first conclusion.  While I would never argue that my neighbors here in Togo are better off than the average Norwegian, I still did not believe they are significantly more unhappy than the rest of the world.  Are my neighbors really less happy than people in Afghanistan, Somalia, or even the United States?  Maybe.  
While I would argue I know Togo better than all the the writers of the World Happiness Report, my view on Togo is romanticized.  I enjoy the amazing things about life here: extremely kind people, an abundance of locally brewed beverages, beautiful bright fabrics, and the expectation to nap between the hours of noon and three.  And though I am perhaps closer to them than you or the WHR writers, I still cannot truly comprehend the challenges of life in Togo: incidences of malaria that suggest that essentially every individual is carrying parasites at all times, a severe lack of jobs that forces even university educated individuals to return to the small plots of land their fathers worked before them, and a sense of hopelessness that pervades all walks of life.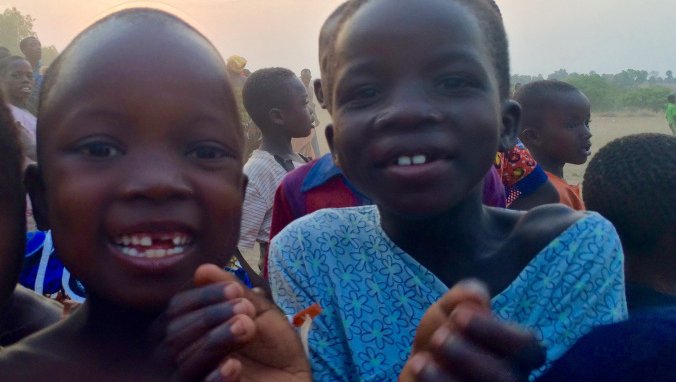 The second conclusion is perhaps more important because it does not stem from my ignorance.  Even if Togolese people are significantly less generous than Norwegian people, or even Afghani and Somali people, I do not believe a question about charitable donation would lead to this conclusion.  The writers of the WHR suffer from the same bias as the writers of all those What Makes Norway so Happy articles.  How could someone living in a Western, developed country understand what generosity means in Togo?  I don't know how the questions in the WHR were formulated; I assume a group of mostly white, male people met in a conference room and argued for a few days.  I seriously doubt someone visited rural communities in all 155 countries to get input on each variable and how to measure it.  And while there are numerous articles on the happiest countries in the world, where is the report on the bottom ten countries?  
I don't have any real answers right now, just a whole lot of questions.  But I think I'm in a unique position to answer some of those questions due to my level of integration in one of the most supposedly unhappy countries in the world.  So this is only the beginning of what I actually hope to make my master's thesis (have I mentioned I'm a master's student at Indiana University's School of Public and Environmental Affairs?)  In the next year, I hope to go out into my community to get new, Togo-specific definitions of the variables the WHR uses to measure happiness.  With these new definitions, I want to write a qualitative report on what happiness is in one of the least happy countries in the world according to the WHR.  
I also want to come to a conclusion about the subjectivity of happiness:  Can one measure something as subjective as happiness with the same questions in 155 different countries?  Do questions created with a Western perspective provide reliable answers in Togo, or could questions created with a Togolese perspective provide reliable answers in the United States?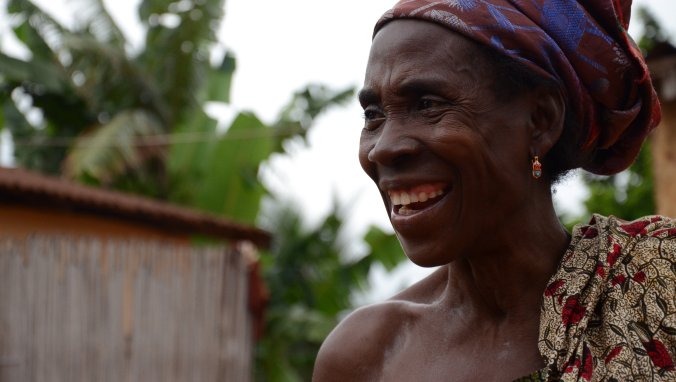 I'm extremely excited about this project, and only just starting to fumble through all the data Gallup (the polling organization from which the UN pulls data to create the WHR) generously provided to me.  If you have any questions, suggestions, or comments, feel free to comment below, or contact me directly!
Until then, stay happy!