Why serving in the Peace Corps isn't putting your career on hold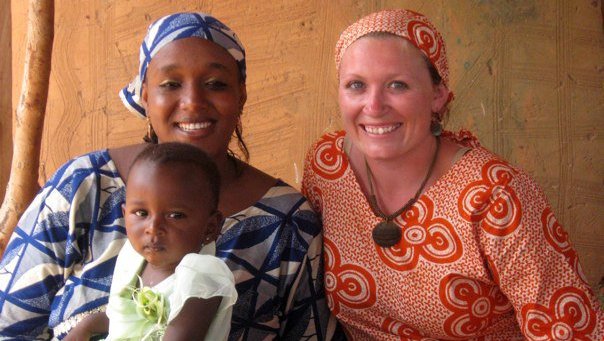 Sept. 6, 2016
I couldn't do the Peace Corps because I had student loans. I couldn't do the Peace Corps because it would break my mother's heart to leave for two years. I couldn't do the Peace Corps because I was on a career path and volunteering would certainly disrupt my professional climb.
These are all reasons I justified not applying to the Peace Corps when I graduated with a bachelor's degree in journalism from South Dakota State University in 2007. Instead, I took a reporting job at a small daily newspaper and began living the typical American life with bills, a time card and not enough vacation time.

The whim to join the Peace Corps, which came to me one night while procrastinating on my French homework, didn't perish after I entered the workforce. Rather, it bloomed into a full life goal. All those reasons I had used to convince myself that the Peace Corps wasn't for me could no longer overcome this picture I had in my head of being at the end of my life and not having experienced the Peace Corps. That imagined regret motivated me to apply.
In 2010, at age 25, I was invited to serve in the Republic of Niger, in West Africa, as a community and youth education Volunteer. Within the first three months at my village, I started an English club, held hand-washing demonstrations and formed a girls' soccer team. At night, I'd stare up at star-clouded sky and think how happy and lucky I was to find a home in this sub-Saharan village.
My Peace Corps journey in Niger only lasted seven months. The agency suspended the program due to security issues and I came back to the U.S. before I had the chance to do any lasting projects.
At this point, I had only been away from the professional world for a few months and I could have easily gotten back into it, claiming I had done the Peace Corps, even if not for two years. But my short time in Niger wasn't enough. I had quit my job, sold my car and given up most of my possessions because I believed in what I could do as a Volunteer and what the experience could do for me. So, I reapplied and in 2011 I departed for the Kingdom of Lesotho, in southern Africa, to serve as a secondary English education Volunteer.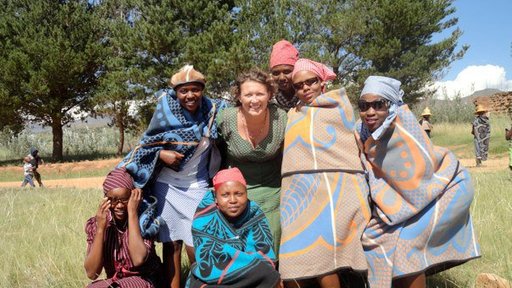 I've described my experiences in Niger and Lesotho like the types of love we find in life. Niger was my first love, and when I look back on my time there, I see only happy and pleasant memories. Lesotho, though, was the relationship people describe as The One. I was always meant to go to Lesotho, to live with the Basotho and immerse myself into their culture, yet my two years there came with great challenges. At times I wanted to quit and I doubted that I was doing my students or myself any good. But, of course, I couldn't.
On the toughest of days, when I missed home and felt like an outsider, the smallest gestures – a smiley hello from a village mother or a knock on the door from giggly neighbor children – would bring me out of my head and back to what was in front of me. Maybe I couldn't change the world, or my village or my school, but I could be present and give my community all of me.
In my two years in Lesotho, I taught secondary English, increasing the school's English proficiency by 25 percent, and started the community's only library. I taught English to adults in the village, tutored students at another school and created a girls' club. Also, I started a national writing competition that encouraged students to write with creativity and less fear of being deducted for improper grammar and spelling.
In addition to my projects, I wrote a lot about my Peace Corps service as a way to fill the Third Goal requirement of teaching people in America about Lesotho and the Basotho people. My blog was recognized as one the top 40 Peace Corps blogs and I wrote a bi-monthly column for my hometown newspaper in Pierre, South Dakota.
When I left my Peace Corps service at the end of 2013, I was afraid that I had been out of the workforce too long, that I wouldn't be able to find a job because employers would see my experiences in Lesotho and Niger as irrelevant. The opposite happened. Because I had written so much in my service, my communication skills hadn't abated and employers saw my Peace Corps service as unique. It helped standout in the application process, and I found a job quickly with the Peace Corps writing the incredible stories of returned, future and current Volunteers.
After two years working in the Peace Corps Central Recruitment Region, I was offered a job with a major national non-profit doing communications and marketing. It's a job that I would have never gotten without my Peace Corps experiences as a Volunteer and employee. Actually, I owe a lot of my current life to the Peace Corps – my friends, my values, my perspectives, my well-used passport.
At 31, I could be a little further in my career if I hadn't been in the Peace Corps for three and half years, but I don't ever really think about that. The best parts of who I am in this world are because of the Peace Corps, and for the rest of my life I get to say I was a Peace Corps Volunteer.
---