Why the Peace Corps? Reconnecting with my East African Heritage
Ever since I was a kid, I thought about joining the Peace Corps.
My mother, a returned Peace Corps Volunteer, met my father, a Kenyan school teacher, while serving near Mombasa, Kenya in the early 1990s. My mother's stories about the adventures she had and the challenges she faced during service planted the seed of the Peace Corps in my mind. In the end, I think there were three main reasons I applied.
First, serving as a Peace Corps Volunteer in East Africa was an opportunity to spend an extended period of time and have a positive impact in a part of the world I consider to be my second home. While I was born in Kenya and spent the first few years of my life there, a part of me always felt that in order to really understand my father's roots and where I come from, I had to spend more time there than the short trips to Kenya my father took my sister and I on every other year.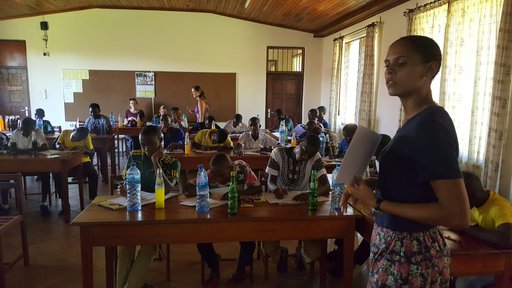 The second main reason I applied to serve in the Peace Corps was to improve my Swahili language skills. When I moved from Kenya to the U.S. at the age of three, I lost almost all of the language. Many of my father's relatives do not speak English and on visits to Mombasa, communication was often limited to friendly smiles, gestures of appreciation and translated conversations. I felt a deep sense of guilt and a profound sense of otherness in a place I knew I was supposed to feel at home. I narrowed my college search down to schools that taught Swahili, but I found my progress to be slow. I knew if I really wanted to master the language full immersion was necessary. I have found learning Swahili to be one of the more challenging—but by far one of the most rewarding—aspects of my service. Being able to connect and have meaningful conversations with my fellow teachers, students, and neighbors in their first (although in many cases, second) language has been a powerful tool in showing my commitment to being here and my desire and readiness to learn as much as I can from the people I am living and working with.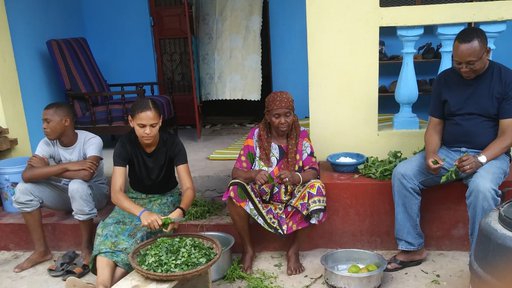 The third reason I applied to serve in the Peace Corps was my belief that it would better prepare me for what I hope will be my future career. I hope to one day join the ranks of the thousands of Foreign Service Officers who serve their country through diplomatic work. At its core, I believe diplomacy is about finding areas of interest between countries and promoting policies that are mutually beneficial, improve quality of life, and help to create a more peaceful world.
In reality, I know much of this work happens between government officials, in offices, separated from the reality on the ground and from the people it is meant to benefit. Peace Corps' community-based approach and its commitment to working with local people resonated deeply with me. Making connections on an individual level and serving communities directly is undoubtedly preparing me to hopefully, someday, be a more informed Foreign Service Officer.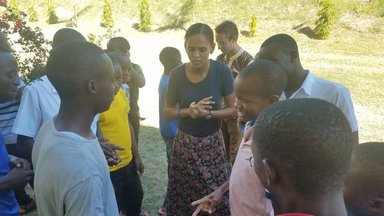 In the months and weeks before I left I remember thinking almost exclusively about my mother. I thought about her expectations and hopes for her service, as well as her fears and apprehensions. I also remember thinking how wonderful and strange it would feel to be exactly where she was twenty-five years earlier. There have been moments that have felt almost surreal in that sense, and in some instances I have felt the lines between her memories and mine start to blur.
While I do think about mom a lot, I think the person I feel like I am really getting closer to is my father. Growing up I sometimes felt confused by my father's habits, prioritization, and world view. But all that seems to be changing. Every hour I spend working with the kids in the classroom, every tea break I spend in the staff room with my fellow teachers, and every conversation I have with my neighbors in my father's native tongue, I can feel myself getting a better sense of the boy he was, the man he became, and the person he wanted to be.
---