Why did you join the Peace Corps?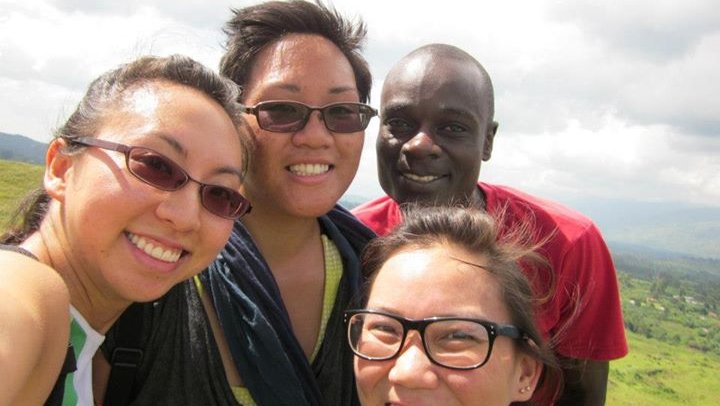 July 8, 2015
"What inspired you to join Peace Corps?" 
It's a question everyone who joins Peace Corps will be asked from the day they first decide to apply... and probably for the rest of their lives.
I have gathered some of the reasons that other returned Peace Corps Volunteers (RPCVs) joined Peace Corps, but I would like to share mine.
Little changes can make big impacts. During my freshman year of college, I had an opportunity to visit my cousin who served as a health Volunteer in Peru. When I arrived, the love between her and her community was obvious, but beyond that I was happily surprised by the impact of her work. I'm not sure what I was expecting, but I saw how incremental changes were making positive impacts in her community. These seemingly small changes – brushing teeth, washing hands, proper nutrition – were things we, as Americans, often take for granted. But these behaviors meant that people were healthier, more productive and efficient; that their kids were going to school and being fed. Small changes creating positive ripples in the community.
When I entered service in Uganda, I remembered that lesson. The most important work I did was teach my supervisor, Micheal, how to evaluate projects and put together a report. Prior to my arrival, Micheal never saw the value in documentation and paperwork, focusing solely on fieldwork. Without proper documentation, he was unable receive recognition for his work or apply for assistance. Working together, we set up documentation for the organization and Micheal learned to evaluate projects and write reports.
One day, about a third of the way into my service, Micheal came excitedly running up. He had seen an opportunity online for a small grant and had taken initiative to evaluate a project idea, put together a report and submit an application – and he was positively rewarded for it. I couldn't have been prouder. It wasn't a lot of money, but it was enough to help 3,000 people access clean water. Later, a small amount helped increase our community's incomes by 33 percent with a $4 investment per family. Incredible. Our organization has grown exponentially over the past couple of years, in a large part because Micheal learned the value of paperwork and how to write a report, two skills we often take for granted. Who would have thought?
Little changes can make big impacts. That's why I joined the Peace Corps.
But that's just my story. I asked a few other RPCVs why they joined the Peace Corps. Here's what they said:
"I joined Peace Corps to serve as a cultural ambassador: to change lives by sharing myself and learning from those around me." – L. Marvin (Micronesia 2007-09)
"I was ready to get out of the classroom and use my knowledge to serve the world." – P. Mallavaram (Fiji 2005-08)
"I joined the Peace Corps to see the world in a new way, not as a tourist, but as a friend, as a neighbor, as a contributing member." – J. D'Agostino (Moldova 2007-09)
"I wanted to serve where people's needs weren't being met." – B. Conway (Togo 2010-12)
"Peace Corps wasn't just the adventure I expected (though it was an amazing one) or the professional experience I committed to; Peace Corps is a unique opportunity to be a part of something bigger than yourself, to become part of the international community in a very real sense and to expand your horizons on so many levels, literally, professionally, linguistically and maybe more than anything else, personally. It's so many things wrapped up in one. And you don't get that with just any organization." – A. Gomes (Kenya 2012-14)
What inspires you to join Peace Corps?
Ready to start your Peace Corps journey? Connect with a recruiter today.