What it means to serve, one year later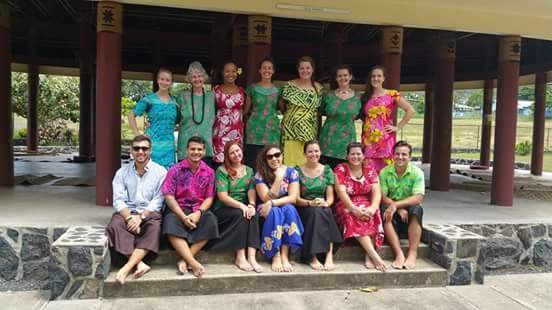 Nov. 9, 2016
 My host country isn't just a place to live for two years, but a place to call home.

Here in Samoa, it's a tradition to hold an Ava Ceremony as a welcome into the country and culture. Here is a rare moment where the whole cycle finally meets. At this ceremony, we have Volunteers who are a few months away from completing their service, Volunteers who are halfway through, and of course our trainees, who are so full of wonder and excitement as they start their Peace Corps journey.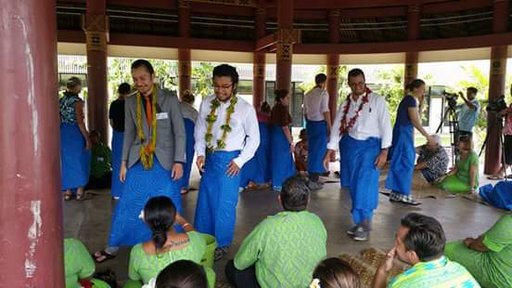 Seeing the new group arrive has caused some reflection. After serving for a year, I've realized how drastically my thoughts on serving in the Peace Corps have changed. I've come a long way as a person, and as an educator since coming to Samoa. 
I accepted my invitation to Peace Corps because it was all I ever wanted. It had been my dream since I was 10 years old, when I first heard of it. Looking back now, I realized how selfish I was with my reasons for joining. Sure, I joined because I sincerely believe in the vision of Peace Corps, but I also joined for a lot of reasons about me.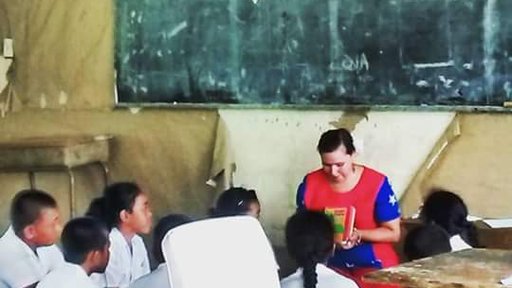 I  joined because I wanted to travel the world. I joined because I wanted to make a difference. I joined because Peace Corps allowed me to combine my two favorite things: adventure and teaching. I started my service with a lot of me, myself, and I involved.
Looking back, getting through pre-service training, site assignments, and now just about a year at my site, I cannot pinpoint the exact moment when my thoughts changed. The first few months were the hardest. I was lonely and overwhelmed with getting my bearings on my new island home. Overwhelmed by participating in Christmas activities at church, I often questioned what I had gotten myself into. 
Then, maybe six months later, it all clicked.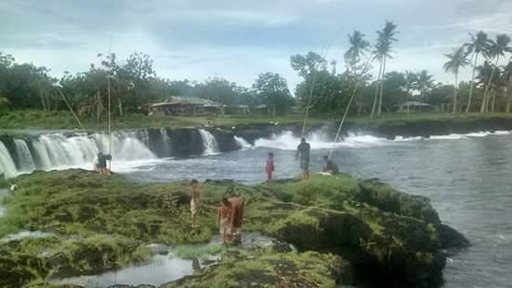 Things that once bothered me before made me smile. I started to realize what a beautiful place I lived in, where beauty wasn't just physical, but in so many more ways then I could describe. I started making memories with my fellow Peace Corps Volunteers, with my village, my school, my community. I went from being palagi (Samoan word for foreigner) to Pisikoa, to finally being Tiana.
I found myself making friends with my bus driver, who now knows my stop and stops there without asking. When my host dad asked me to teach reading comprehension and spelling classes in the evening, I automatically said yes. My breaks turned into a time where I can host different kinds of camps for my students. Weekends turned into workdays when my counterpart asked me to help write grants for village projects. 
Yeah, I'll admit I would grumble a bit, but I still did everything with a smile, because at the end of the day, I really was happy to do what I could for a place that started to feel like home.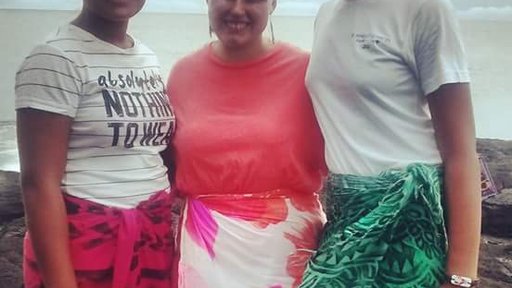 It feels like one day I woke up and just realized I had it all wrong. My service has never, and would never, be about me. I was about my village, my school, my community. Two years seems like such a long time, especially on the days where it feels like nothing is going right. But really, two years is such a short amount of time to make such a big impact. I realized my time here was to be given to those who wanted it, not for myself. It wasn't for me to come in and do things my way, but to learn, understand, and adapt to theirs.
Service to me now is staying up past your bedtime to drink tea with your host parents. It's staying after school so students can learn to type on a computer, which they hadn't been allowed to use before. It's using your knowledge, asking a friend to borrow their skill, and combining the two to create opportunities for kids that they would not usually have. It's believing in the kids that so long ago stopped believing in themselves. 
Service is taking a deep breath, and taking as many leaps as you can, over and over and over again. The successes I have here are not really mine but are the successes of my students, my teachers and my village.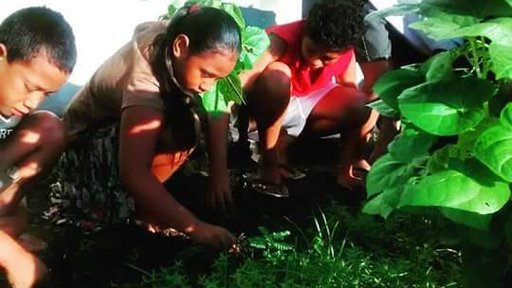 Samoa has offered me some beautiful sunsets and sunrises, some pretty cool ocean friends, and most importantly some perspective. Life here is not always easy. It can be isolating, it can be frustrating, but never once have I questioned it's worth. 
My host country isn't just a place to live for two years, but a place to call home.
I joined the Peace Corps thinking that service was what I made of it, not what it made of me. The days go by slow, but the months fly by fast. I'm sad that a year has past, but I'm excited to see what is accomplished in the upcoming year. I'm excited to see what my community and I can accomplish together.