What happened to Crisis Corps? The road to Peace Corps Response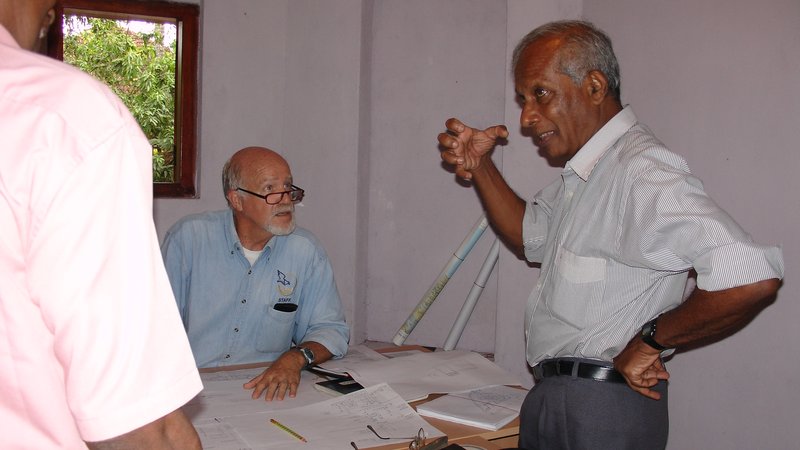 June 12, 2021
You may know the story of then-Senator John F. Kennedy's historic, impromptu stop at the University of Michigan that led to the creation of the Peace Corps. But do you know the story of President Bill Clinton standing in the White House Rose Garden on the agency's 35th anniversary, officially establishing Crisis Corps?
It was 1992 when the Peace Corps approved its first short-term assignments. Ten Volunteers who were in the middle of their Peace Corps assignments – six hydrologists and four logisticians – transferred to Namibia, responding to a prolonged and devastating drought.
Only two years later, in 1994, the world watched in horror as the Rwandan genocide unfolded. While many wanted to respond, the Peace Corps knew it could provide specific, immediate, and culturally appropriate aid. In conjunction with the International Rescue Committee, five Volunteers were transferred to the Burigi refugee camp, where they served for five months. They trained community health workers and empowered refugees to grow their own food. 
In 1995, Hurricane Luis struck Antigua. Peace Corps could not stand by and watch as one of our host countries faced the hardship of rebuilding from scratch. Eight returned Peace Corps Volunteers re-enrolled with the Peace Corps, traveled to Antigua, and helped rebuild homes that had been destroyed. They also trained local youth on hurricane-resistant construction methods.
By this point, the agency knew it was on to something, and then-Peace Corps Director Mark Gearan made formally establishing Crisis Corps one of his top priorities. On June 19, 1996, President Clinton made it official.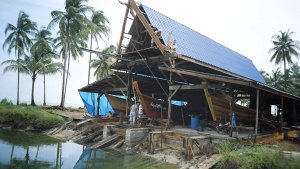 Throughout the 1990s and early 2000s, the small-but-mighty Crisis Corps continued to send returned Peace Corps Volunteers around the world to provide post-disaster relief. From Bosnia to Guinea to El Salvador, Crisis Corps signed up hundreds of Volunteers for a second tour with the Peace Corps so they could help communities recover from conflicts, hurricanes, earthquakes, and more.
The largest groups of Crisis Corps Volunteers who ever served together were the 73 Volunteers who went to Thailand and Sri Lanka following the 2004 tsunami, and the 272 Volunteers who served in the United States following Hurricanes Katrina and Rita in 2005.
As Crisis Corps became better known, the requests for these specialized Volunteers continued to roll in, even in non-disaster situations. For example, in 2004 the first PEPFAR-funded Volunteers arrived in Zambia to train local communities on HIV/AIDS prevention and education.
In 2007, Crisis Corps officially became Peace Corps Response. This change allowed the program to broaden its scope and meet a more diverse set of specific, critical needs of the host countries.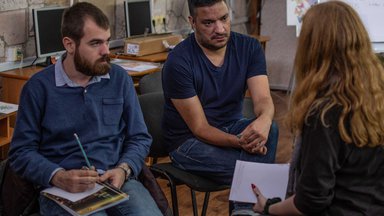 Today, the majority of Peace Corps Response assignments are high-impact, technical assignments focused on building host country capacity. However, Peace Corps Response continues to mobilize Volunteers to disaster areas, most notably the recent deployment of more than 20 Volunteers to the Philippines following Typhoon Haiyan, and 12 Volunteers to Micronesia to support rebuilding efforts after Typhoon Maysak.
As the program continues to grow, so does the need for experienced professionals. In 2012, Peace Corps Response expanded to include Americans without previous Peace Corps experience.
Throughout the years, Peace Corps Response has piloted innovative partnerships to meet the needs of our host country partners. In 2015, Peace Corps Response and the IBM Corporate Service launched a strategic partnership to engage teams of highly skilled corporate professionals to work collaboratively with Peace Corps Response Volunteers and their host country partners. Among other joint efforts, Peace Corps Response also leverages strategic partnerships with the Centers for Disease Control and Prevention to place Volunteers with partners in the field, and collaborates with Rotary International to promote service opportunities.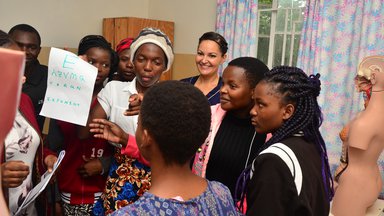 In 2019, PCR launched the Advancing Health Professionals program in five countries: Eswatini, Liberia, Malawi, Tanzania, and Uganda. Advancing Health Professionals (AHP) assigns Volunteers to nonclinical, specialized assignments that enhance the quality of health care in resource-limited areas, improving health care education and strengthening health systems on a societal level.
In 2021, Peace Corps Response partnered with the Federal Agency of Emergency Management (FEMA) to combat the COVID-19 pandemic. The partnership marks the second time in Peace Corps' 60-year history that the agency has deployed Volunteers in the U.S. In this current effort, Peace Corps Response Volunteers are deployed across the United States, where they are serving three-month assignments in FEMA-supported Community Vaccination Centers (CVCs). As always over the past 25 years, Peace Corps Response is eager to meet the moment at a time when Volunteers' skills and passion for service are urgently needed.
In Peace Corps Response's 25 years of existence, nearly 4,000 Volunteers have served in over 80 countries. Will you join us?