Unfolding experiences and everlasting friendships in the Philippines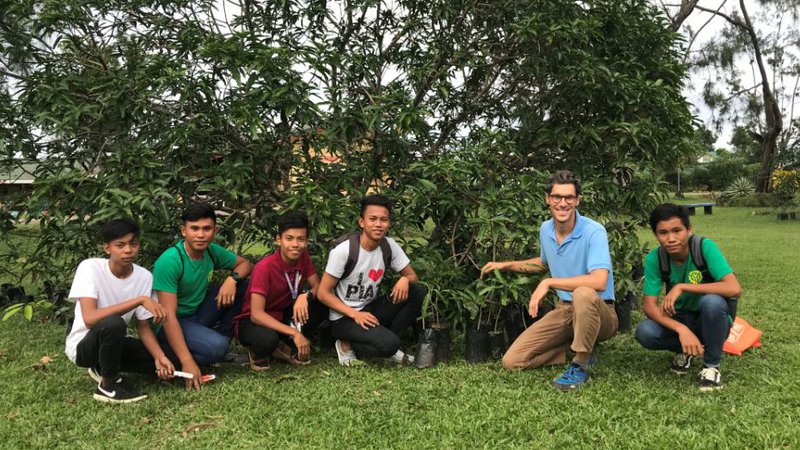 May 14, 2019
My assignment was working as a rural development specialist.
I had just finished my master's program at Teachers College, Columbia University, and was excited to transfer my newly honed skills in data visualization and educational development into an exciting 7-month position with Peace Corps Response in the Philippines. At the time I had only a topical understanding of the Philippines, but over the course of my 7-month stay, I had experiences that would leave a very deep and everlasting appreciation for the Philippines and its people.
My assignment started off at the Cagayan State University Lal-lo campus located in the vast breadbasket of Northern Luzon, a 14-hour bus ride from Manila. The first two months of my assignment consisted of waking up at 5:00 a.m. when the air was a cool 80 degrees, with 90 percent humidity. I would survey and collect the boundary GPS coordinates of the school's 1,400 hectares (3,459.475 acres) before the daytime temperatures exceeded 90 degrees. The experience had me encountering many obstacles from snakes, exhaustion, and having every part of my body covered in mosquito bites. However, the mental stamina and understanding that grew out of the physical exertion led to a magnificent "letting go" that allowed myself to get introduced to new languages, customs, and ways of doing and adapting to previously foreign situations. As John O'Donohue said in his poem Fluent, "I would love to live like a river flows, carried by the surprise of its own unfolding." So, too, did my own personal fluency for life in the Philippines grow with each passing day.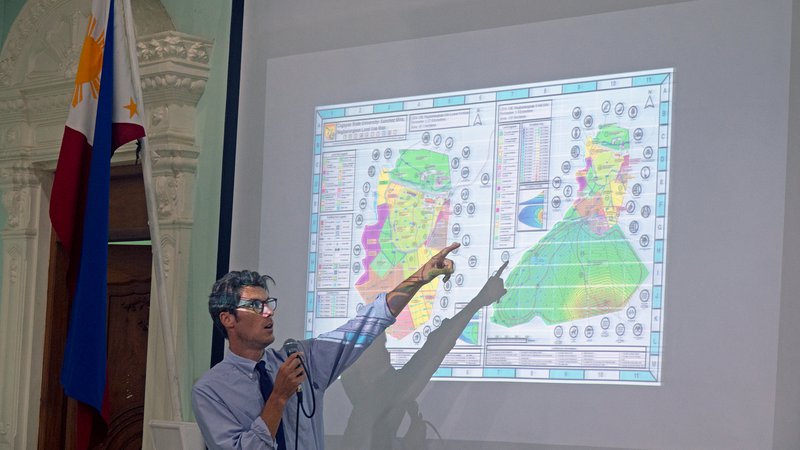 Prior to my arrival, CSU Lal-lo had no land use map. However, what did exist were snippets of GPS coordinates – some accurate and some not, old dusty topographical drawings, and local knowledge of the land area and boundary points. The project was supposed to have a 7-month timeline, but shortly after arriving at CSU Lal-lo we found out that the university would need the land use map finalized when the university was to subject its agriculture program to the Board of Regents for accreditation – just two and half months away.
Like all great pressures in life, people and happenings will rise to the surface. This was no different with our project. A true collective effort swelled to the surface and a unified commitment to realize a common goal, the future accreditation of CSU Lal-lo's agriculture program, was the spoon that made all the ingredients mix together. Everyone's skills and knowledge of the university, including its land and infrastructure, was needed to create the most accurate map that would reflect the diversity of land and potential resources.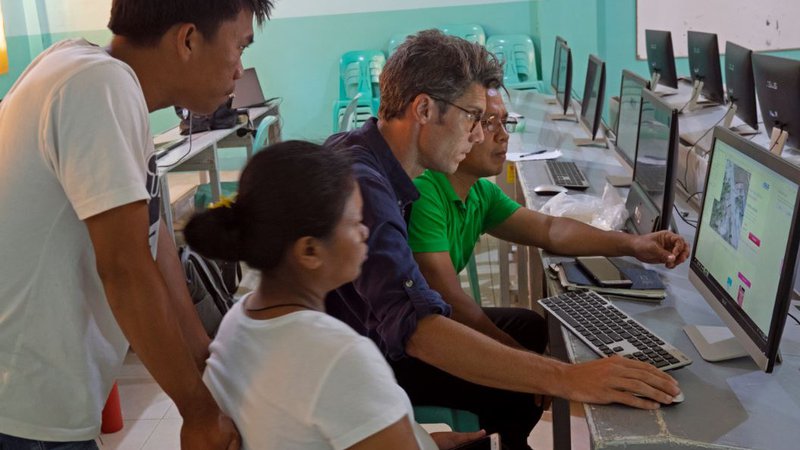 Through this work, my colleagues became true friends, mentors and my guides to the Philippines and Filipino culture. Our backgrounds and stories became imprinted on our work and the experiences of our time together would become jubilant and humorous stories at birthday parties and holiday gatherings. From being a stranger in a new land to being known and familiar with my surroundings was a powerful actualization. A love and appreciation grew towards my colleagues and their homes in the Cagayan Valley. That's the wonderful thing about projects – they can't be done alone. They are true microcosms for life's bigger picture of how working together towards positive outcomes has the ability to unify our best traits and promote collaboration towards a common goal.
Fast-forward seven months: the land use map was completed on time, and the accreditation of CSU Lal-lo's agriculture program successfully passed its Level 2 accreditation requirements. I know that wherever I may find myself after this experience, I can always return home to the memories of the Philippines, as well as to my temporary home at CSU Lal-lo to see all the fingerprints that helped shape this part of the country.
---