Training the next generation of doctors and nurses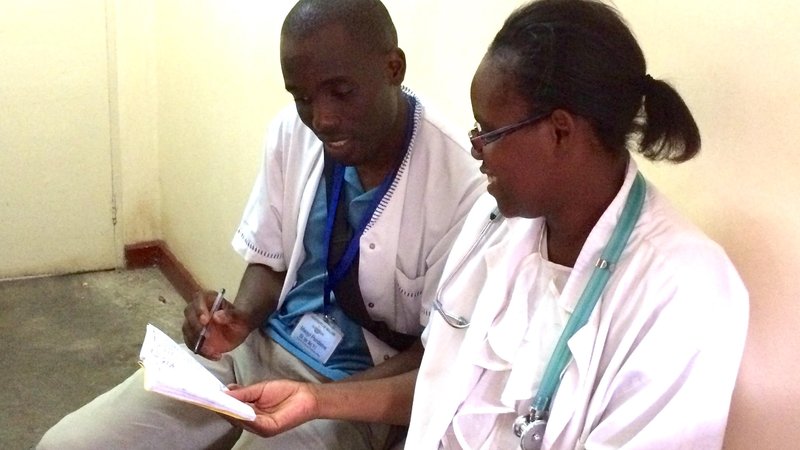 Dec. 1, 2016
The central hospital where I serve as a Global Health Service Partnership (GHSP) Volunteer in Malawi serves as a referral center for a large part of the country.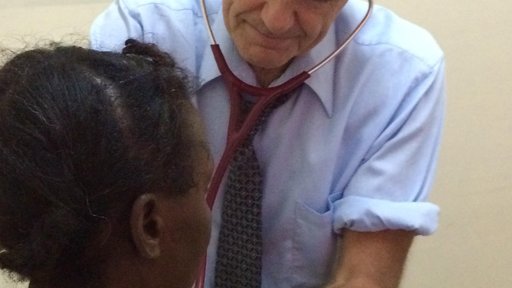 In my experience, more than half of the patients in the wards are HIV-infected, many severely ill with opportunistic infections and cancers related to HIV. 
Malawi has a very high prevalence of HIV infection; the adult prevalence rate is 9.1 percent, the ninth highest in the world. In my community, the HIV prevalence for adults is estimated at 17.8 percent. In addition, there are 530,000 orphans due to AIDS living in Malawi. 
Malawi is making progress towards the World Health Organization (WHO) goals of 90 percent of people tested, treatment of 90 percent of HIV-infected people with anti-retroviral (ARV) medications and effective HIV suppression in 90 percent of those treated. At present only 60 percent of adults in Malawi with HIV infections are receiving ARV.
Malawi has only three doctors, nurses and midwives per 10,000 people. WHO has defined the critical threshold necessary to deliver essential health services at 23 practitioners per 10,000 people. So, we have a long way to go. GHSP doctors and nurses are currently involved in the training of young doctors and nurses. We participate in classroom teaching as well as inpatient and outpatient care of HIV-infected men, women and children. 
Today I rounded in the wards with my medical officers (interns and residents in internal medicine) and several fifth-year medical students from the University of Malawi College of Medicine. We saw many new patients as well as follow-up visits with numerous previously admitted patients. My students were eager to learn, eager to become better clinicians.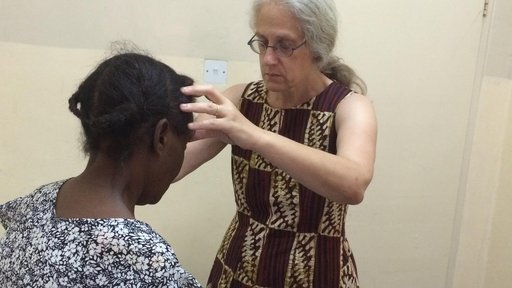 Later in the day I lectured to second-year medical students on some important clinical aspects of HIV care. Students here have essentially no exposure to patient care in the first two years of their five-year training. These medical students were very appreciative to hear and understand how the basic microbiology and pharmacology training they had experienced could be applied in the clinic and hospital. We discussed HIV clinical staging, treatment guidelines, drug side effects and opportunistic infections and cancers related to HIV. 

Tomorrow I will serve in an outpatient HIV clinic, where I will work with GHSP nurses and College of Medicine students. Nurses and staff in the clinic struggle to help the large numbers of patients obtain their medications to assure compliance with their treatment plan. I will evaluate patients who are attending the clinic to receive testing, counseling, or treatment related to HIV and are experiencing some difficulty such as fever, rash, weight loss, or a medication problem.  
The impact that GHSP Volunteers will have on HIV care in Malawi will not be measurable using parameters such as reductions in hospital admissions, progress toward treatment goals or reduced mortality of HIV-infected patients. There are simply too few of us, even if we all work 24 hours each day, every day. Instead, the impact will be an increase in the number of new doctors and nurses who will hopefully benefit from our bedside and classroom teaching. And equally important, GHSP volunteers will learn a great deal from our patients, students and co-workers, who understand a culture and health care system that we will never understand in our short stay here.