Taught by Peace Corps Volunteers: Education allowed me to achieve my dreams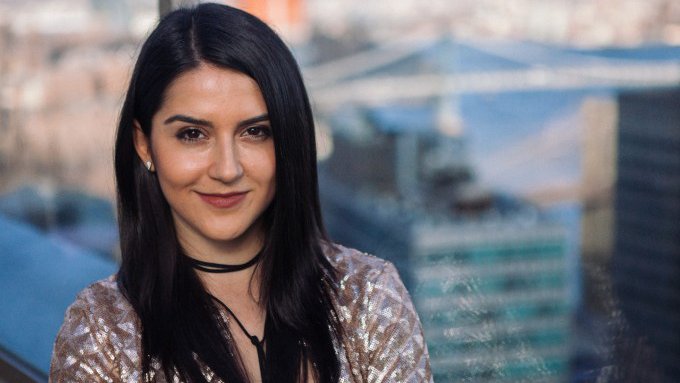 July 6, 2020
"Girls need help in identifying their needs, goals and dreams. It is crucial that communities and organizations across the globe help young women find their purpose and provide them with necessary training, guidance and resources."
As a young woman growing up in Bulgaria in the late 1990s and early 2000s, I was coming of age in a society steeped in tradition and operating upon stereotypical notions of women's role in our communities. The typical expectation for girls would be that their singular aspiration should be to marry and have children, but this didn't leave room for women to explore other interests, let alone nurture ambition outside of building a family. I count myself lucky, not simply because I had a family who believed in education, but because they actively supported my schooling. It was through school that I was given the opportunity to learn from Peace Corps Volunteers. This initial interaction would set the foundation for much of my life's work.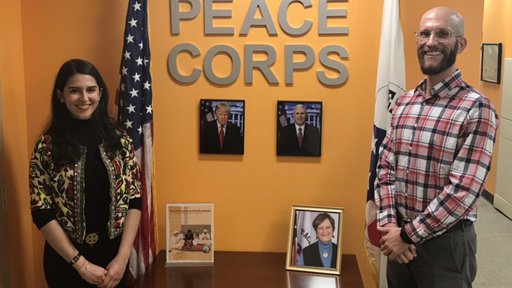 In 1998, I was ten years old. I remember going to class one day and a woman named Kelly was being introduced to us as a Peace Corps Volunteer. She, to me, seemed like sunshine because of her red hair (red hair is not very common where I am from). Being so young, and this my first impression of an American, initially I thought all Americans were red-haired, which, amusingly, I would learn was not the case. It turned out that Kelly was there to help us learn English. Over the next two years, this meant my class was able to learn and practice the language with a native speaker, which was very exciting.
By being able to grasp a solid footing so early with English, it provided me ample time to build and strengthen it as I was growing up. In fact, Kelly was able to extend her Peace Corps service beyond the initial two years, and this gave me the opportunity to be tutored further by her. She was such an active mentor for me, and it really underscored the importance of the Peace Corps being in my life. But learning English is only half of the story.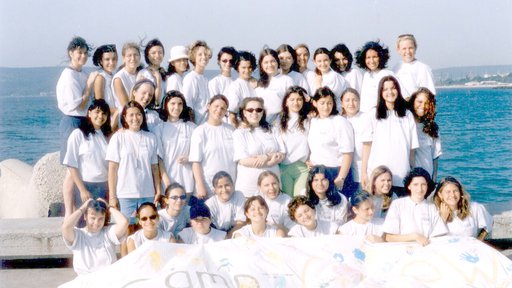 Going back a bit, in 2000 there was another big development to Peace Corps' offerings: Bulgaria was going to have its first Girls Leading Our World camp, known affectionately by its acronym, GLOW. Peace Corps began GLOW in 1995 in Romania, and it was focused on gender empowerment and education for young women, including sexual health. When the program extended to Bulgaria, I was beyond ecstatic and couldn't wait to take part. As it turned out, though, the camps were for young women aged 14 and up. Since I was only 12, I'd have to wait a bit. However, I expressed my interest during the gap years by maintaining a relationship with the Peace Corps and acting as a tour guide for new Volunteers as they got to our community. All the Volunteers I met were so positive and very encouraging with my learning. I thoroughly enjoyed meeting them.
When the time came that I could attend GLOW, the topics we learned and information presented were some of the most innovative courses I had taken part in before. My cohort was provided content that opened our eyes to all of the opportunities we could strive for, not to mention it also facilitated an environment for us to engage each other about our concerns and overall senses of self. It wasn't only that we were able to recognize our own strengths, but how we as women could support one another to succeed. The structure is also built in such a way that it reinforces peer-to-peer learning. After attending their first year, the young women have the opportunity to come back the next as counselors and actually teach some of the sessions. This is invaluable and incredibly powerful in terms of promoting self-worth and building a network.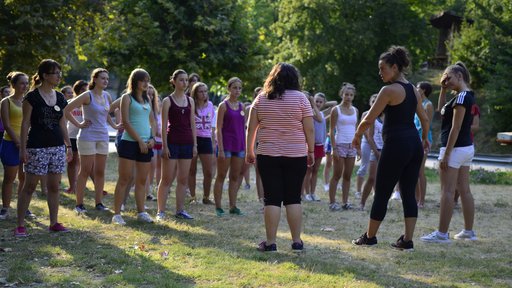 The program continues to this day and remains highly competitive. A typical camp has about 50 slots. The campers are chosen in two pathways, either by application with recommendation or those identified by financial need who might not otherwise know about or have the opportunity to apply. I have remained active with GLOW Bulgaria for about 18 years now: coordinating, serving as a board member, and running initiatives to help fund GLOW programming. I have also had many opportunities to act as a mentor. Sometimes this can be very challenging and we face some heavy issues. I remember working with one camper who was suffering from an eating disorder. Through intervention, we were able to help the young woman identify the issue and build a recovery plan after leaving the camp, which included finding resources in a very remote area. I'm proud to say that she did overcome it and today leads a very successful life. Hers is just one of many stories where positive reinforcement makes a profound difference.
GLOW and Peace Corps solidified my ability to think big, and when you grew up in a post-Communist country at the time I did, thinking big just wasn't available. I'm so thankful for everyone I learned from through the Peace Corps. Today, I am an entrepreneur and business owner. Becoming adept in English with the Peace Corps and learning through GLOW that it was okay to have ambition and explore my talents were building blocks for my success. Quite simply, I'm not afraid to follow my dreams; no woman should be.