Serving in paradise: Peace Corps couple shapes young minds in the Eastern Caribbean
If you lived and worked on a Caribbean island for two years, how many problems do you think you'd find? Peace Corps Volunteers Jilia and Greg Vento, a Florida couple serving together in St. Lucia, can count them all on one hand.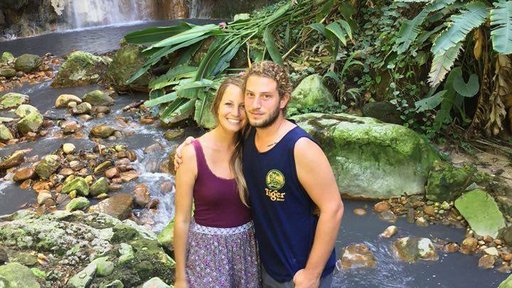 "My biggest struggle has been the heat!" Jilia joked. "No, actually it's been just typical things like missing friends and family back home, missing certain foods, missing being able to drive and easily get certain things. But all of that is quickly offset by the wonderful things I've discovered since living here, including the friends I've made, certain foods I've discovered here and the beautiful island scenery."
Greg and Jilia – who graduated from Flagler College and Florida State University, respectively – both applied to the Peace Corps as a way to complement their educational backgrounds in international development and elementary education. In their St. Lucian community, Jilia and Greg serve as English education Volunteers promoting literacy among young students at local elementary schools and child centers.
Outside of their primary assignments, the couple has facilitated a number of community events that involve furthering the potential of local youth. With the help of a grant provided by the Peace Corps, they established a workshop session that promoted business etiquette, interview techniques, resume writing, communication and customer service skills among high school graduates.
"Another secondary project which was implemented by Greg was an environmental awareness and activity day for infant and primary school students and their families in the community," Jilia added. "The children painted a mural on the primary school, participated in a community trash pickup, and created crafts out of recyclable materials.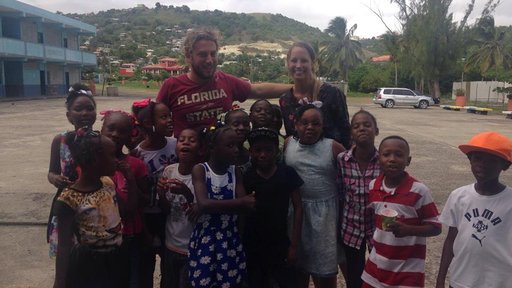 While trying to integrate into St. Lucian culture, Greg and Jilia have learned Kweyol – a dialect of French Creole often heard in the Caribbean – not because it's the only way to communicate, but it shows how they are dedicated to their neighbors.
"Since everyone here speaks English, learning Kweyol has really shown our community that we respect and value Saint Lucian culture," Jilia said. "Learning a language is always humiliating, hilarious, and humbling, so the process has offered multiple opportunities for our community to look past American stereotypes and see us as individuals who are making a concerted effort to fit in."
Looking back at their Peace Corps service, Jilia and Greg feel very fortunate that their St. Lucian community has welcomed them with open arms and value the opportunity they've earned to impact its residents.
"I came to St. Lucia with not many expectations, which I think was a good thing because the possibilities were endless," noted Jilia.
"We know that we have a permanent home away from home here in Saint Lucia, and we definitely plan to return as often as we can," Greg added.
Click here to learn how to serve as a couple in the Peace Corps.