Service in war, peace, and a pandemic
The COVID-19 pandemic is a powerful global wake-up call that offers us the unique opportunity to clarify what is most important. As a veteran of the U.S Army, a retired career public servant, and a returned Peace Corps Response Volunteer, it has helped me clarify the importance service has played in my own life.
This story begins in 1968, when I was living and working in Israel through an Experiment in International Living (EIL) summer college exchange program. Until then, I'd only lived in North Dakota. I was a Presbyterian from a farming family, and being in Israel, discovering the world outside of those perimeters, blew my mind. I fell in love both with the experience and with another participant, Jackie Roberts, who shared my interest in cross-cultural experiences bigger than simply traveling as a tourist.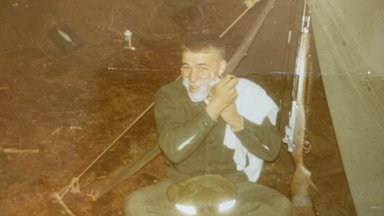 I graduated college in 1969. Like many of my generation, I had been inspired by former President John F. Kennedy's advice, "Ask not what your country can do for you—ask what you can do for your country." I applied for the Peace Corps, was accepted, and was offered an assignment in the Ivory Coast. But the Vietnam War raged, and I soon discovered that my local Selective Service Board had the power to draft me into the Army.
Adjusting to military service was challenging—perhaps one of the most challenging periods of my life. But it held a silver lining; it helped me clarify my personal values. A simple black-and-white perspective no longer fit with the shades of grey I encountered in more complex situations, people, and decisions. Military service forced me to begin making choices more compatible with my own values—ones that didn't always conform to those of my family or peers.
At the Fort Bliss Defense Language Institute in Texas, for example, native speakers taught me Vietnamese, which provided a unique cultural experience and increased my commitment to be an active citizen in both at home and in the world. My new language skills were sharp, and I was assigned to be an interrogator.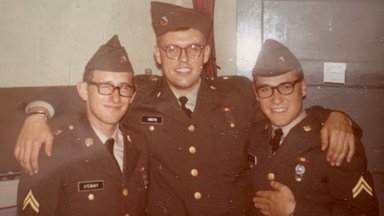 My opposition to the war was growing, though, and those feelings, coupled with the knowledge that a military intelligence job may prohibit any future in the Peace Corps or the foreign service, gave me pause. Instead, I applied for conscientious objector status, and I was reassigned to work as a finance clerk at Fort Bragg, North Carolina, for my final year of military service.
That geographic fork in the road allowed me to continue seeing Jackie while she finished college in Tennessee. After my military discharge in 1971, Jackie and I married, spent a year teaching, and then explored South America — including a visit to a friend in Brazil who was finishing his three-year Peace Corps assignment.
The military, of course, gave me the benefit of the GI Bill. The bill helped me apprentice as a carpenter, buy our first house, and then complete a Master of Business Administration (MBA) degree with an energy management specialization. All of these ended up contributing to a public service career that lasted more than 30 years. My experience as an energy manager in Arizona for the Tucson Unified School District and for the City of Tucson prepared me for my recent Peace Corps Response assignment in Mexico—a rare "do-over" opportunity and post-retirement adventure that my whole family supported.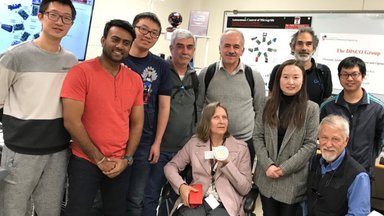 As an energy markets specialist at the National Institute of Astrophysics, Optics & Electronics (INAOE), I worked with several top Mexican computer scientists applying artificial intelligence to efficiently operate energy microgrids. We also took a research trip to the U.S., where we joined the Consortium for North American Higher Education Collaboration (CONAHEC), and initiated a student exchange with Texas Tech University.
The cross-border collaboration continued after my Peace Corps Response service ended. Colleagues from INAOE and the University of Arizona helped present a plenary session called "Building Better Bridges" at the 2019 Annual CONAHEC Conference in Las Cruces, New Mexico.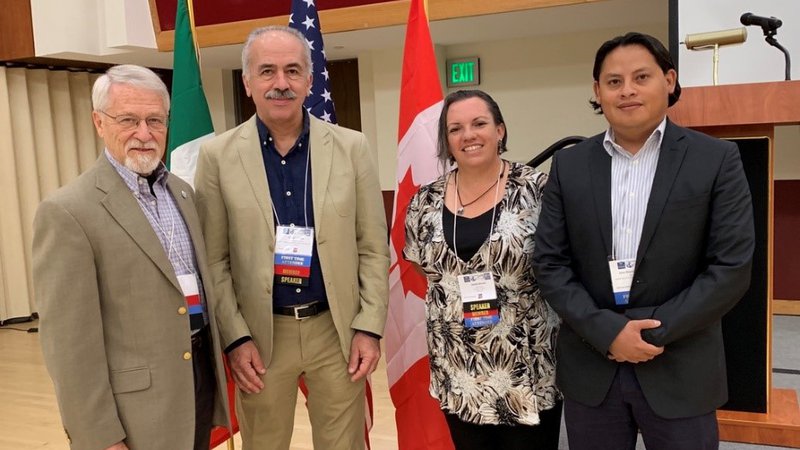 So, where does the pandemic fit into my life story of service? Working with international colleagues, making new Mexican friends, and living with an extended family in Mexico reduced my fears of isolation this pandemic has brought to many of us. Although my own parents died, I still have adopted Mexican parents to talk with regularly. I have deep, personal connections far outside my genetic family and my current home.
I am grateful for the reminder that human bonds transcend lockdowns and quarantines. I'm also grateful for discovering the benefits of yoga and bicycling during my military service, both of which help me stay healthy and resilient throughout my adult life, including through my Peace Corps Response service. Service to others, I think, is an antidote to challenge — personal and global. My life is evidence of that.
Finally, I recommend a recent report by the National Commission on Military, National and Public Service, which was initiated by the late Arizona Senator John McCain. The extensive research and conclusions detail how we can encourage and support more service in this country. It worked for me and can offer many others practical hope for our interconnected future.
---