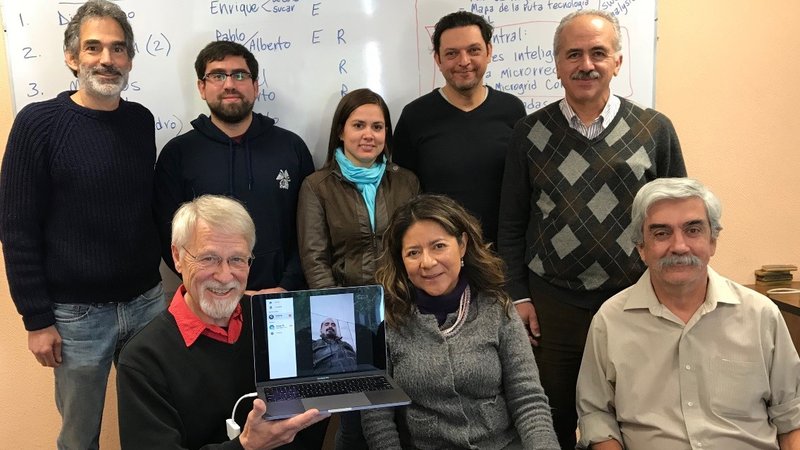 March 28, 2018
Current events helped clarify my resolve to spend a year of service as a Peace Corps Response Volunteer. 
After working 30+ years in the energy field, I was especially attracted to an "Energy Market Specialist – Microgrids" job description supporting a research project at Mexico's Instituto Nacional de Astrofísica, Óptica y Electrónica (INAOE). It looked like someone had designed a situation specifically for me and my experience.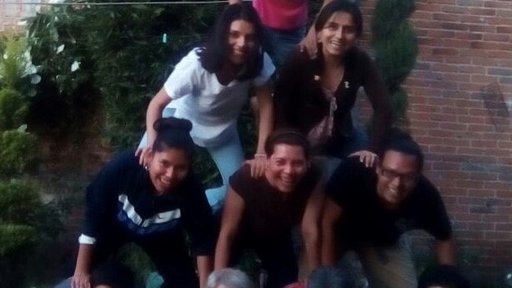 My 2018 perspective is very different from 1969 when I first accepted a Peace Corps assignment in Africa. The Langdon, North Dakota, draft board, however, had other priorities during the Vietnam War, and I was drafted into the U.S. Army. That was a difficult two-year experience, but I have no regrets.  

During that time, I began practicing yoga, riding a bicycle as my primary method of transportation and courting my future wife. This rare "do-over" opportunity to serve as a Volunteer now helps me serve in a way that is congruent with my values. I'm especially grateful for getting to know so many kind and caring Mexican people, including my extended Huepa family and INAOE coworkers. This Peace Corps Response experience in Mexico has helped me feel more alive, energetic and creative – a good way to grow old gracefully.      

People of the United States have much to learn from the Mexican people and vice versa. In the energy field, for example, the Mexican government has adopted national goals to help mitigate that growing global problem of climate change. The worldwide digital revolution offers a unique opportunity for North Americans to work together right now on developing smarter grids and microgrids that can help us all.
What is a microgrid and why should we care?
Regardless of the size, a microgrid usually includes the following components: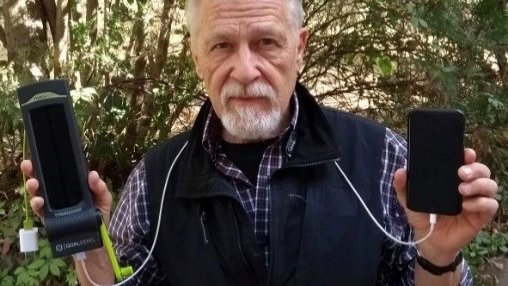 A source of renewable energy for generating electricity (e.g. from solar, wind, hydro, geothermal, etc.);

An energy storage system, typically batteries;

An inverter to convert the direct current (DC) electricity into alternating current (AC)

A connection to the larger, centralized electric grid (e.g. the Comisión Federal de Electricidad [CFE] in Mexico); and

A back-up generator powered by fossil fuels, typically diesel. 

A microgrid is especially valuable for providing uninterrupted power if and when the main grid goes down, like during the recent earthquake in Mexico and hurricanes in Puerto Rico. Unlike the convenience of plugging into the closest electrical outlet, however, a microgrid must balance a wide variety of independent variables (e.g. weather, battery capacity, costs of electricity and diesel). More intelligent controls are needed to help microgrids be both efficient and economical. That is exactly the kind of applied research, using artificial intelligence and robotics, that we're doing at the Instituto Nacional de Astrofísica, Óptica y Electrónica.
[Apply now to serve as an Electrical Engineering – Microgrid Specialist in Mexico] 

So, how are humans microgrids?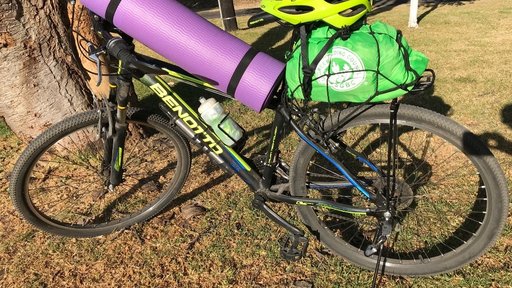 Like electric microgrids, we all need food derived from the natural environment. We each have a limited amount of energy that can be stored in our bodies and we need help converting renewable resources into usable fuel for our bodies, minds and spirits. We all need connections with our larger human grid through families, friends and communities. And when we get into trouble, we need back-up help from our social support systems such as hospitals, police, fire departments and governments. 

These similarities in electric and human microgrids give me hope for the future. We need to think, plan and act smarter, and build bridges across cultural divides. Our Microgrid Project Team is going on a energy research trip this spring to explore potentials for collaborating with colleagues at universities in the United States. 
Many former Peace Corps Volunteers, my daughter Elea and my wife Jackie all inspired me to volunteer for this Peace Corps Response microgrid assignment in Mexico. I hope that my story might encourage others who can also contribute their positive energy to a more sustainable and humane global community.