Returned Peace Corps Volunteers support Ukraine partners virtually
The pandemic may have inspired Peace Corps' Virtual Service, but the pilot's benefits and expanded opportunities suggest virtual collaboration won't be disappearing any time soon.
One benefit of Virtual Service is that it provides remote support to partners unable to receive in-person Volunteers. With the Russian war in Ukraine raging on, partners in Ukraine are a good example of the benefits of virtual service.
Since September 2020, Peace Corps Ukraine has welcomed 27 returned Peace Corps Volunteers (RPCVs) who donate their time each week to complete tasks alongside their Ukrainian counterparts. Four of these Virtual Service Participants shared their experiences with us.
Theodore 'Ted' Webne
Ted served as a Volunteer in Ukraine from 2016 to 2018. His ties to the country make his virtual engagement deeply personal.
Ted co-facilitates conversational English clubs with a local NGO that provides a safe space for combat veterans. Every Thursday, Ted and his counterpart meet with around 10 veterans for an hour to discuss everything from the World Cup to food and music. This community development work has given Ted a chance to dust off his Ukrainian language skills and contribute to the war efforts without leaving home.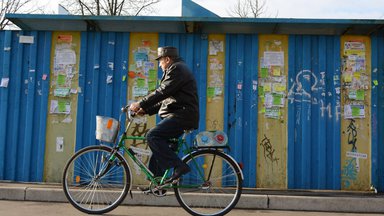 "My Ukrainian host father was forced to leave his family to fight on the front lines in eastern Ukraine. I saw how difficult this was for my host family. I am happy to be able to give something back to the veteran community now through Virtual Service, no matter how small it is, especially given the current circumstances," said Ted.
Andre Boyer
After Volunteering in both China (2015-2017) and Georgia (2017-2018), Andre felt the call to reconnect with the Peace Corps this past fall. His 18-week-long engagement with the Department of Secondary Education aims to build capacity among local English teachers for using virtual technologies and strengthening their language skills.
Between co-developing resources and co-facilitating workshops, Andre gained immense admiration for Ukrainians. Despite the war, the teachers persevere and attend the workshops. They, like many Ukrainians, are focused on the future.
"Because of the war in Ukraine, the power grid was targeted, and, in many places, the residents are without power. One participant was so dedicated to sharing her online teaching technique activity that she held her phone over her head in one hand so we could see her as she presented," Andre said.
Peggy Walton
Peggy served as an Education Volunteer three times in Ukraine. This in-country experience, along with 25 years in education, proved particularly helpful for supporting a Ukrainian university's foreign language department.
Peggy and her Virtual Service counterparts develop and facilitate weekly English conversation clubs for first- and third-year university students. These clubs provide an opportunity for locals to practice their English skills on everyday topics and classroom-specific discussions.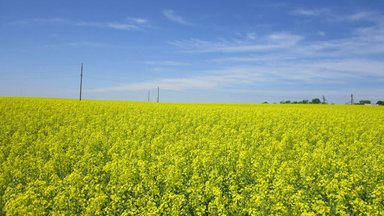 "I realize how important it still is to me, a long-retired teacher, to use my skills to enhance others' growth and to connect meaningfully with others," Peggy said. "I am privileged to be in frequent connection with such admirable, fun, smart, dedicated people living in such terrible conditions. [These are people] who are still committed to living their lives as normally as possible, sharing themselves with someone who was a stranger – and, a foreigner, under such duress. What could enhance my life more than this?"
Nicholas 'Nick' Denson
Nick (Rwanda 2018-2020) is a registered, board-certified art therapist and counselor with over seven years of experience. He's applying his professional skills to support displaced youth with special needs and their caregivers. Nick co-facilitates biweekly meetings with teachers on topics related to emotional resiliency, working with autistic children, and special education approaches.
To further build capacity in Ukraine, Nick recently led a workshop for over 65 local teachers, social workers, and student assistants on how to apply art therapy activities in classrooms with autistic children. Nick and his counterpart plan to hold more webinars in the future that are smaller in scale for more personalized support.
"I love working with the youth with special needs and caregiver community in Ukraine. I've enjoyed watching them help each other. Seeing participants share their sense of mastery is a feeling like no other. You get to see the capacity building you are a part of put into action," Nick said.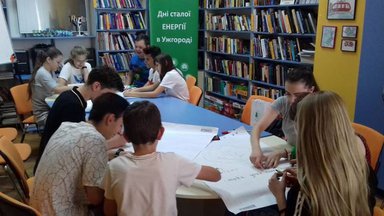 The Virtual Service Participants credit the local Peace Corps staff for preparing them to thoughtfully engage with individuals living in war conditions. Many have already decided to continue their virtual support beyond their initial end date.
Peace Corps Response is proud to support Ukraine during this time and is eager to expand its virtual reach.
"Virtual Service creates opportunities to remotely engage with our counterparts even in times when it's not possible to have Volunteers serve in the country. These connections provide another avenue to continue Peace Corps' important mission of promoting friendship and world peace," Peace Corps Response Director, Sarah Dietch, said.
If you're a returned Peace Corps Volunteer, consider supporting Ukraine through Virtual Service.
---