My #PeaceCorpsHome: This peaceful home in Malawi has a lush garden, a basketball hoop, and more
Chrystian's home sits peacefully and quietly in the middle of the vast cornfields that cover the central region of Malawi. This relaxing abode is situated just a hop, skip, and a jump from stunning Lake Malawi.
Similar to other Volunteers in Malawi, Chrystian's home is a small brick house with a tin roof. Many homes in this small Sub-Saharan country do not have electricity, but he splurged on a solar panel and has never regretted the purchase. The inside is decorated with fabrics, flags, and flea market finds. The lush garden in the backyard, which he maintains, makes for a relaxing place to lay in a hammock on sunny days. There is also a basketball hoop for the not-so lazy days.
Chrystian's design philosophy is rooted in patience and TLC. He takes time to appreciate the personal space his home provides and feels privileged to be able to decompress in such a beautiful space after a long day of work. "My home might not have been what I expected before service, but I was able to easily turn it into what I wanted with some time and patience, and now I can't imagine living anywhere else."
As a Peace Corps Volunteer, it's important to be flexible in your housing and site expectations and willing to adapt to the challenges (or benefits!) that come with rural living. We asked Chrystian to share his home with us. Here's what he said: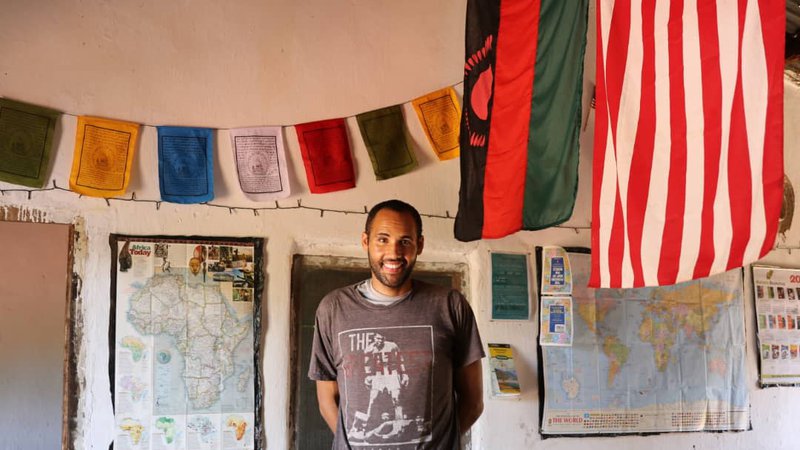 Name: Chrystian Johnson
Country of service: Malawi
Peace Corps job title: Environmental Volunteer- read more about my work here
Type of home: Brick house
Describe your neighborhood: The lovely Madam Jean Sosa is my only neighbor in any direction, so I spend most days when I'm not working lying in my hammock reading or tending to my garden just enjoying the lazy sunny days.
Square footage: 1200 - 1300
How long have you lived here? 2 years and 2 months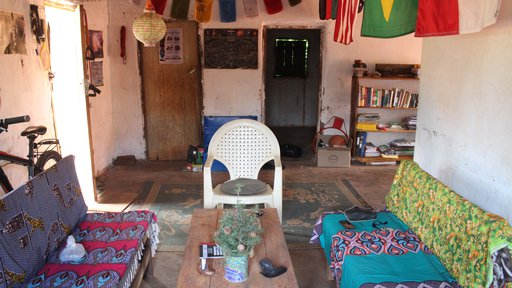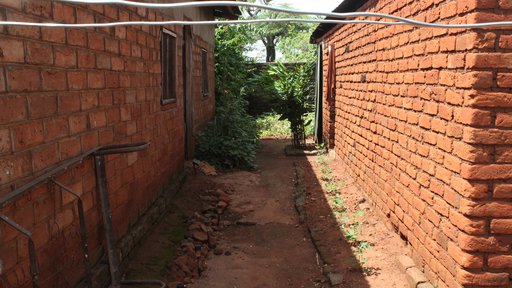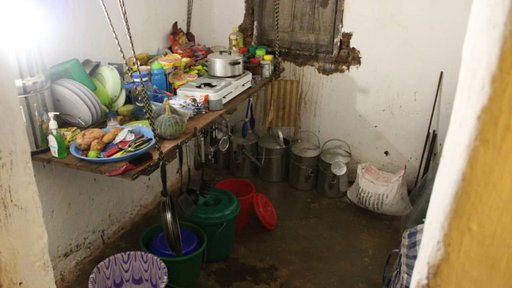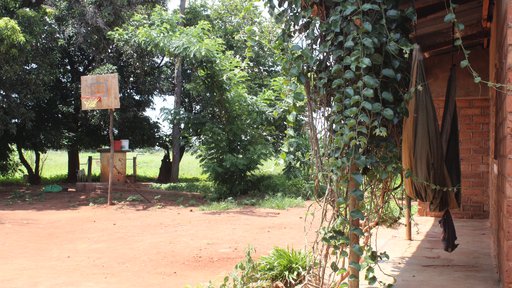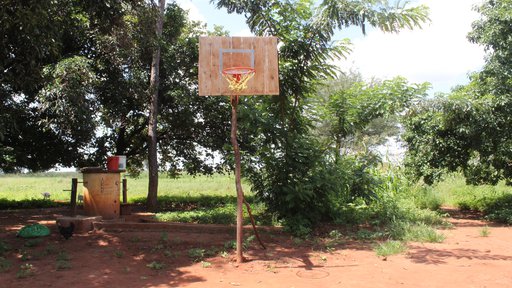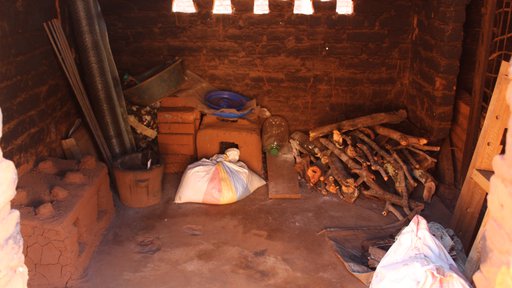 Who do you share your home with? I live alone, but I open up my home to my best friend Gerald, who comes over quite a bit to hang out with me. We play basketball, search the Billboard Top 100 for new hits, talk about community projects and work on maintaining the house.
Describe your house's style in 5 words or less: Cozy, chic and chill
What's the most functional thing in your house? The brick wall around my backyard! Most homes in my community only have straw fences, so it's easy for them to be damaged by the weather or insects over time. The brick wall at my home keeps out all the goats, pigs and chickens who would love to get into my garden for a few snacks.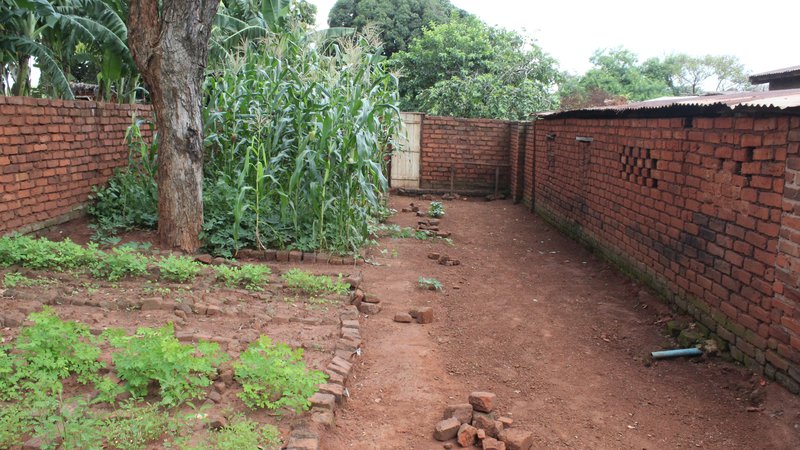 What's your favorite bargain find in your home? Brooms are everywhere! I have found at least three brooms since moving in so I have had no problem keeping up with sweeping—which is fitting since it can get pretty dusty in central Malawi.
Who/what was your most interesting house guest? My mom and sister. It is always hilarious and fascinating to see what others think about your home/host community and no one does it better than your family. It was two whole years before I got to see my mom and sister face to face again, so their reactions to my lifestyle change since coming to Malawi were interesting to say the least!
Proudest DIY: Taking an old door, cleaning it up and turning it into a hanging kitchen counter top for all the spices/hot sauce I crave.
Biggest indulgence: Biggest indulgence would definitely be the solar panel set up! I bought it my second week after arriving to my new home and have never looked back.
What advice do you have for Peace Corps Volunteers looking to create a home they love? Rome wasn't built in a day. Your home might not be what you want upon first arrival, but you and your community will turn it into a lovely spot with a little bit of TLC and patience.
How does your home compare to your expectations before service? Honestly, before service I was incredibly nervous if my home would be somewhere I could picture myself for two years. I had only a few grainy photos of my home shown to me at pre-service training to give me a general idea of what it would possibly be like. Once I finally arrived at my house and got the chance to walk around the property my nervousness was replaced quickly with all the plans I had to fix up the place. My home might not have been what I expected before service, but I was able to easily turn it into what I wanted with some time and patience, and now I can't imagine living anywhere else.
What are other homes in your community like? How do they differ from yours? The most notable difference between my home and the homes of my community members is the personal space. Almost all the homes that I visit in my community are quite small, and even a little bit of furniture can make those homes feel a bit claustrophobic. I always feel welcomed and comfortable in others' homes, but it always amazes me how one family can fit in such confined spaces. During these times I'm reminded how privileged I am to have access to a home with plenty of personal space for me to decompress after a long day of work.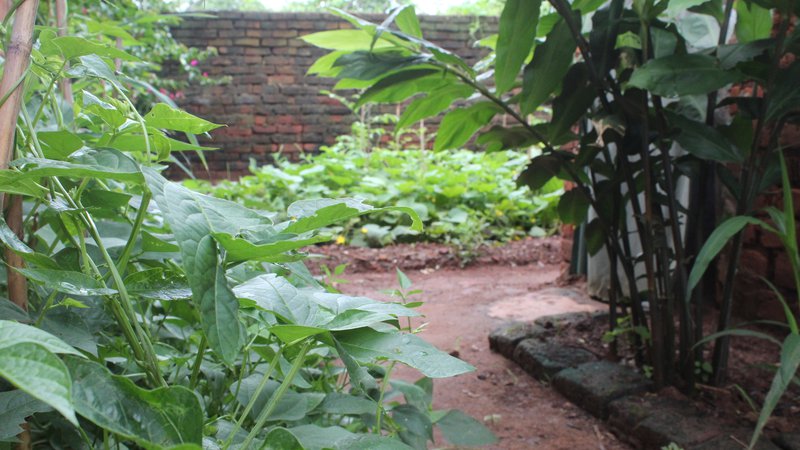 My #PeaceCorpsHome is a new series where we share - you guessed it - Peace Corps Volunteers' homes.
The Peace Corps requires Volunteers to live in Peace Corps-approved housing, which will vary by country. In most countries, Volunteers are required to live with a host family for pre-service training and, in certain countries, Volunteers live with host families for the duration of their service. Visit the Housing and Site Location in the Preparing for Service section of the Countries where you would like to serve, or contact a recruiter for more information.