My life's work led me here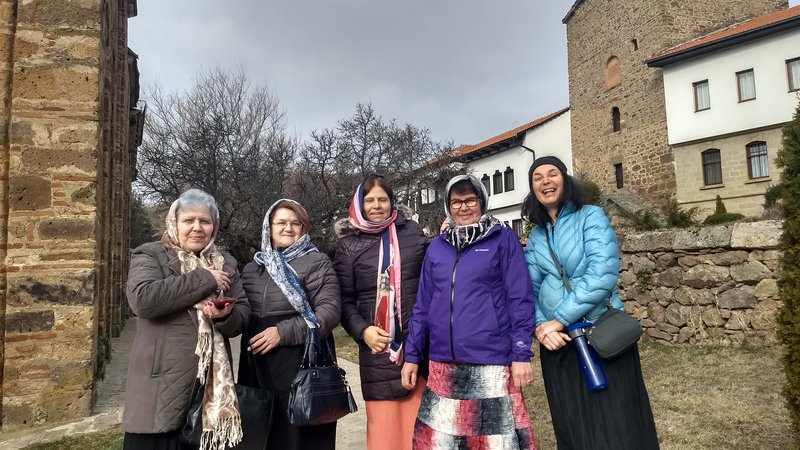 Dec. 10, 2019
If Peace Corps service interests you, do it. It's such a unique opportunity to settle in a community and stretch yourself.
This is advice I would give anyone considering the Peace Corps, but especially to those who, like myself, have years of professional experience. This is an occasion to apply your knowledge and use it in different, interesting ways. It tests you and creates meaningful points of reflection about what you are contributing to your community. In my case, this felt like a perfect fit.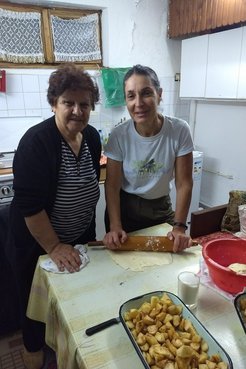 For the three decades preceding my Peace Corps service, I worked in Maine in a variety of different leadership roles in state government and non-profit organizations. This work primarily was rooted in business and education finance, including writing and implementing grants, as well as seeking grant proposals, evaluating them and awarding grants. Somewhat recently, I found myself in a place where I was exploring new possibilities. Serving as a Volunteer had always been in the back of my mind, and the thought of living and being immersed in a new culture, rather than just a passive spectator, fascinated me. My professional background, coupled with a love of travel and adventure, served as motivation to apply to the Peace Corps in the community development sector.
When I applied, I didn't specify a country; I wanted to serve where I was needed most. I was thrilled, though, when I was invited to serve in North Macedonia, because my undergraduate studies focused on Eastern European politics, and I've always maintained an interest in the area.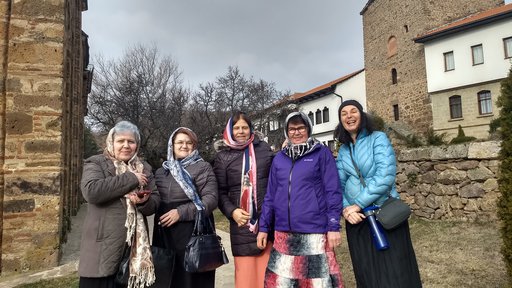 During my first three months in country, I lived with a host family and learned to speak basic Macedonian. After this brief and intense time, I moved to my current city—a small municipality with an approximate population of about 30,000 people. Here, I have been living in an apartment in my new host family's home in the center of town. It is ideal because it's located off the main street and has the most beautiful courtyard. My host mother has a crazy green thumb, and the courtyard is filled with fruit trees and other plants—she has a particular fondness for cacti!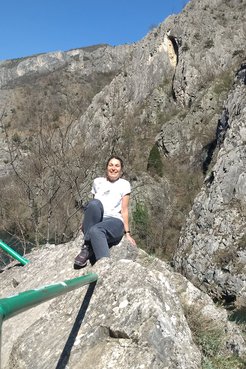 With my host family, I speak Macedonian, but interestingly most of my work activities are conducted in English. This is because many of the grants I am working with are with the European Union and other organizations that require grants to be written in English. This has also created an opportunity to teach English to my coworkers. Since February, I have taught a weekly beginners English class, which actually affords me a chance to practice Macedonian because I have to review my lessons in that language to communicate effectively with my students.
One of my recent projects was researching and writing a grant from the U.S. embassy. It was eventually awarded to an economic development non-governmental organization I liaise with as part of my duties here. This is an important grant, because it helps develop soft skills in students such as interviewing, time management, inclusion, teamwork, self-marketing and more. The leaders of the organization conceived of the grant because one challenge in North Macedonia is that the country is suffering from a "brain drain"— losing important local talent to countries in Western Europe and the United States. This grant is now underway and aims to not only develop skills needed in the workplace, but also to pair students with internships from local employers to retain talent in-country. The same organization is developing study circles with high school students aimed at enhancing self-learning, and I am excited to also be involved in that effort.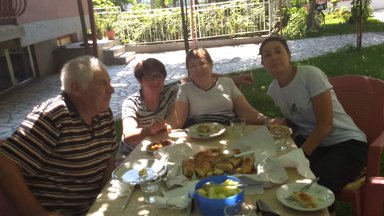 Back in Portland, Maine, I served for many years on the Board of the Portland Public Library. It's fair to say I love a good library, so naturally I found my way to the one here in my community. I go there regularly to catalog their English books, which were arranged somewhat haphazardly. I've made my way through the adult books and have now started on the children's books. I'd like to expand my English class to the library as well and am working on bridging a connection for virtual learning exchanges between this library and Portland.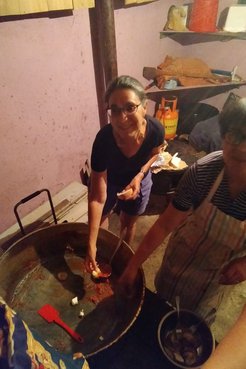 For the last eight years or so, Peace Corps has sponsored a national spelling bee here in North Macedonia. I've gotten to be part of the committee that organizes the event, which involves nearly 4,000 students and teachers across the country in local, regional and national bees. The words these kids spell are crazy-hard; it's phenomenal! There's so much work that our committee puts in, and because I organize the meetings, I've affectionately (and humorously) been dubbed "Queen Bee."
We also have a Volunteer Advisory Committee that represents our interests to Peace Corps management. I was elected by my fellow Volunteers to serve as the committee's vice chair, and this allows me to deepen my relationship with them, as well as Peace Corps leadership in the country.
At this point, I have just over a year left of my service. So what comes next? I'm keeping my options open and concentrating on the now. I love being in North Macedonia. The people are among the friendliest and kindest that you'd ever run into. It's gratifying knowing that my life experience adds to community initiatives that aid students in finding employment and enhancing their education. The work of my past and present is helping build a future for others, and that's how I know I'm exactly where I should be.